Missouri Senate Accused of 'Astounding Hypocrisy' for Passing Abortion Ban in State With 'One of the Highest Maternal Death Rates in the Country'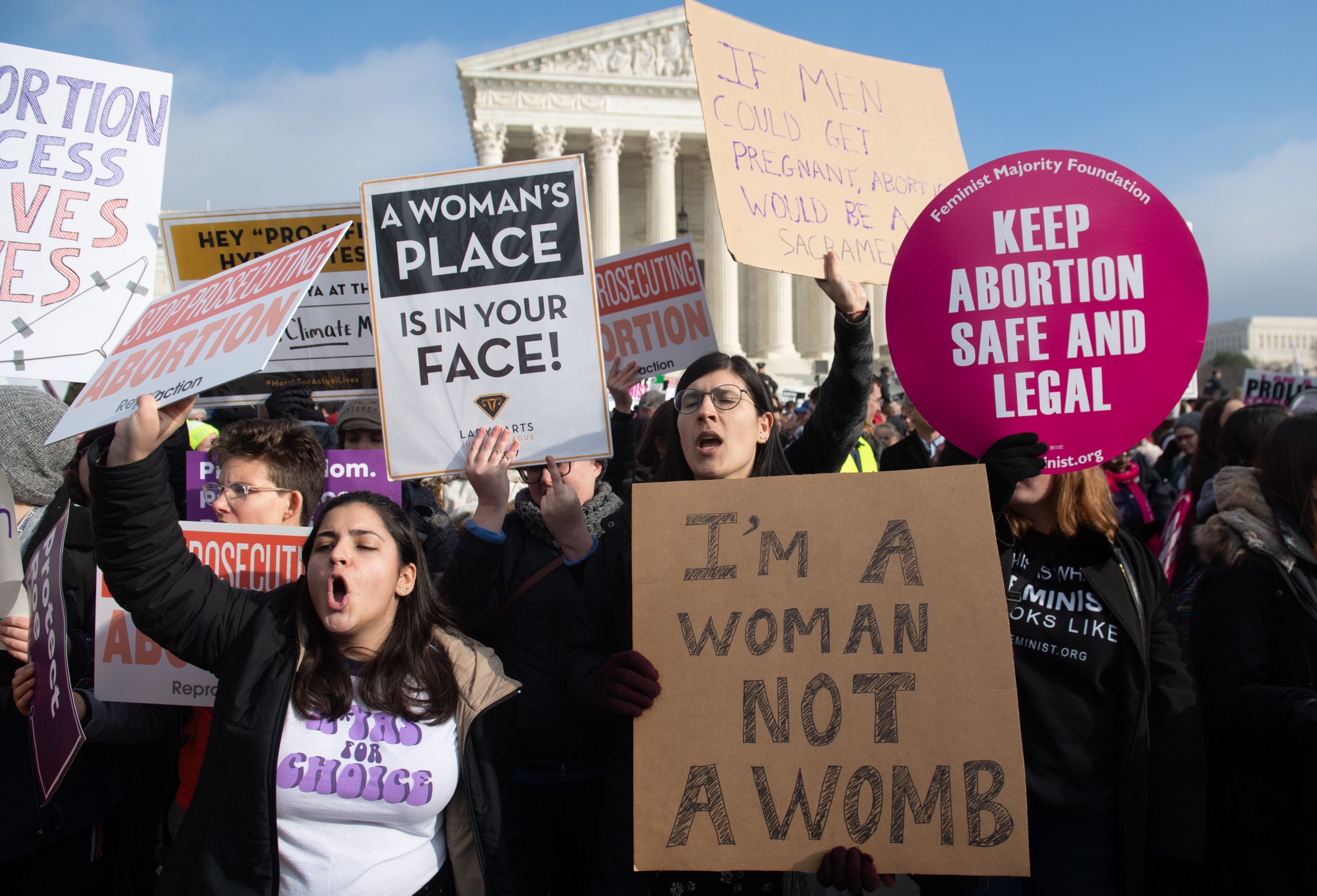 Missouri's Republican-led Senate passed a bill that effectively issued a blanket ban on abortion after the eighth week of pregnancy, including in cases of rape and incest.
Bill HB 126, which was written by state Senator Nick Schroer and sponsored by fellow Senators Hardy Billington, Ben Baker, Warren Love and Jim Hansen, passed by a vote of 24-10 early Thursday morning, shortly before its Friday deadline.
The bill would still need to be approved by the state's GOP-led house before it could be signed into law by Governor Mike Parson, a Republican.
In a Twitter statement on Wednesday, Parsons celebrated the bill as "one of the strongest #prolife bills in the country—standing for life, protecting women's health and advocating for the unborn.
"It's time to make Missouri the most Pro-Life state in the country!" Parsons said.
The Missouri legislation imposed a strict ban on abortions after eight weeks, and made no exceptions for pregnancies that resulted from rape or incest. The only exception was for medical emergencies.
If courts should block the eight-week ban, the bill included a scale of less-restrictive time limits that could be applied, including banning abortion from 14 to 20 weeks.
Pro-abortion rights advocates have slammed Missouri senators for their "astounding hypocrisy" in moving to outlaw abortions in one of the states with the "highest maternal death rates in the country."
"They want to outlaw abortion before many women even know that they're pregnant," writer Aisha Sultan said, with a Planned Parenthood Advocates in Missouri group sharing her statement. "Meanwhile, Missouri has one of the highest maternal death rates in the country."
According to America's Health Rankings by the United Health Foundation, the rate of maternal mortality in Missouri was well above the national average and had been on the rise, according to data from 2016 to 2018.
In 2016, there were 28.5 deaths related to pregnancy per 100,000 live births in Missouri, which rose to 32.6 in 2018. Nationally, there were 19.9 deaths per 100,000 live births compared with 20.7 in 2018 in the United States, according to the United Health Foundation.
Sultan also slammed Missouri for following Alabama's lead after its state Senate approved the strictest abortion law in the United States.
Alabama's law passed Tuesday evening, with a 25-6 vote—all those voting in favor of it were white male Republicans. Governor Kay Ivey, a Republican, signed the bill into law on Wednesday.
Under the Alabama law, abortions would allowed only under strict conditions: If a woman's health was at "serious" risk, if an "unborn child had a lethal anomaly" or if there was an ectopic pregnancy, which occurs when a fertilized egg implants itself outside the womb. Like Missouri's bill, Alabama's did not make any other exceptions for women and girls who become pregnant, including as a result of rape or incest.
While a woman would not be held criminally liable for seeking an abortion, doctors caught having carried out the procedure could face up to 99 years behind bars.
Both bills came as part of a widespread effort to bring the abortion debate before the Supreme Court, with anti-abortion rights advocates hoping the effort could see the court's landmark Roe v. Wade decision, which legalized abortion in the U.S., overturned.