Missouri Senator Asks Netflix To Answer Questions About Its Controversial 'Cuties' Film and Marketing Campaign
Missouri Senator Josh Hawley sent a letter to Netflix CEO Reed Hastings on Friday requesting information on its new film Cuties and the marketing surrounding the film's release.
Netflix's official description of the French film says it is about an 11-year-old girl who "starts to rebel against her conservative family's traditions when she becomes fascinated with a free-spirited dance crew." The film's release earlier this month inspired #CancelNetflix to trend on Twitter as users accused the film of promoting the sexualization of minors—an allegation that Netflix has denied.
"Netflix is airing a film called Cuties depicting children being coached to engage in simulated sexual acts, for cameras both onscreen and off," Hawley wrote in his letter to Hastings. "Your decision to do so raises major questions of child safety and exploitation, including the possibility of copycat behavior and exploitation of child actors."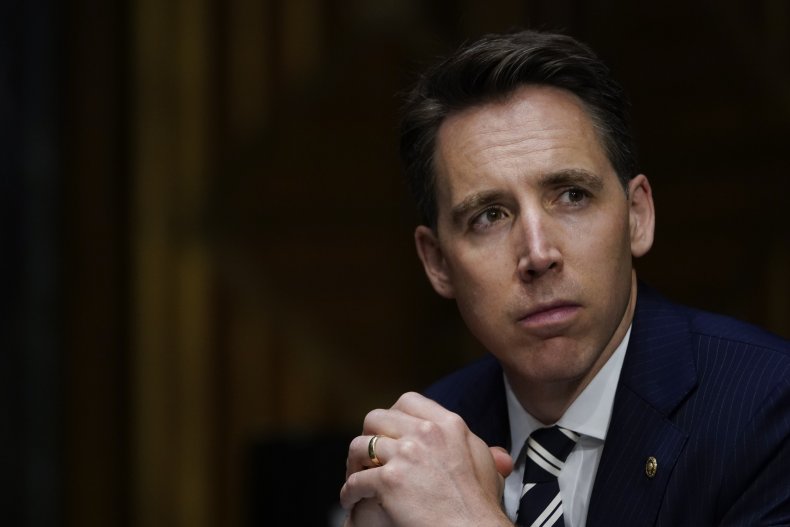 Hawley's letter instructed Hastings to provide information regarding the film's rating designation, marketing strategies, protection for its child actors and algorithm designations by September 18.
"Maybe @Netflix would like to come talk this over before Congress," Hawley said in a Thursday post on Twitter. Hawley's letter said he would wait for a response from Hastings before taking additional steps but asked the company to take the film down in the meantime.
Newsweek reached out to Hawley's office for further comment but did not receive a response in time for publication.
Netflix began receiving criticism for the images it used to promote the film before its release. Hawley described the promotional poster used for viewers in the U.S. as "solely depicting scantily clad preteens in sexually suggestive positions."
Netflix previously apologized for its promotional images last month as the controversy surrounding the film began heating up.
"We're deeply sorry for the inappropriate artwork that we used for Mignonnes/Cuties," Netflix said in an August 20 post on Twitter. "It was not OK, nor was it representative of this French film which won an award at Sundance. We've now updated the pictures and description."
Newsweek reached out to Netflix for comment but did not receive a response in time for publication.
Hawleys' call for Netflix to share information about its promotional strategies for Cuties came two days after he sent a letter requesting information from Disney about production strategies for its recent live-action release, Mulan. Disney's latest film has been criticized for filming in Xinjiang, an area in which the Chinese Communist Party has been accused of human rights violations.
Hawley began serving as a U.S. senator in 2019 and is a member of the Senate Judiciary Committee. Earlier this week, President Donald Trump announced that Hawley was one of 20 new additions to the president's list of potential Supreme Court nominees. Though Hawley said he was grateful for the recognition following Trump's announcement, he said it is not a position in which he is currently interested.