Missouri Senator Wants to Amend State Constitution to Force Schools to Make Trans Athletes Compete Against Those of Same "Biological Sex"
Missouri Senator Cindy O'Laughlin introduced a resolution this week that would disallow transgender student athletes from competing in certain statewide events as the gender they identify with, according to The Missouri Times.
O'Laughlin's resolution would require an amendment to the state's constitution, which would be put to a public vote.
"This proposed constitutional amendment, if approved by the voters," reads the bill summary, "provides that students participating in any event or activity, that is a single-gender event, organized by any statewide activity association shall be required to participate in the event corresponding to the student's biological sex."
"If you have a daughter, and she has practiced and trained and done everything she could do to be excellent in a sport," O'Laughlin said, "and if she enters a race and a male who now identifies as a female enters the race and wins, that's patently unfair."
In an op-ed piece published by the Chillicothe News in November, O'Laughlin elaborated on her feelings about the gender identity issue. By asking students which gender they identified with on a physical evaluation form, O'Laughlin stated the Missouri State High School Activities Association (MSHSAA) "made the decision to insert themselves into the current ideological culture war."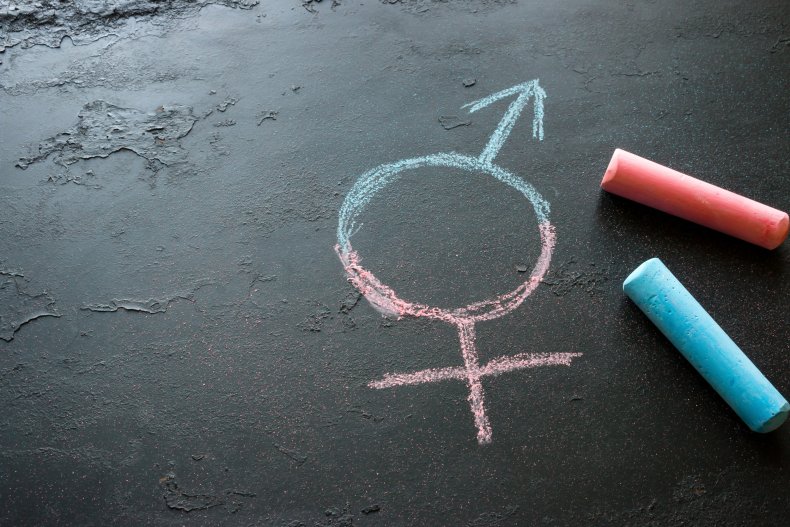 "To me, this is appalling," O'Laughlin wrote. "The foundation of our society rests on the biological fact that there are only two genders, male and female. To present a form which claims otherwise is absolutely inappropriate and is yet again an indication of their disregard for parental authority."
"One thing I am absolutely certain about is that if you are a male, you should be playing male sports, and if you are a female, you should be playing female sports," O'Laughlin continued. "I don't think that you should have the ability to make that decision any other way."
O'Laughlin is not alone in her beliefs about transgender athletes. In June, a Rasmussen Reports poll found that only 28 percent of American adults were in favor of letting transgender athletes compete alongside individuals of the gender they identify with. Over 50 percent of those polled were in opposition.
According to an online resource for transgender athletes, transathlete.com, the MSHSAA allows some transgender athletes to play for teams that are traditionally heteronormative.
Trans males who have undergone hormone therapy for gender transition can compete on a boys team, but cannot play for a girls team unless that team's status is changed to "mixed."
Trans females who have been undergone testosterone suppression therapy cannot play on a girls' team until they have completed a year testosterone suppression treatment, verified by documentation. They may, however, play for a boys team.