Missouri State Rep. Tricia Derges Indicted for Selling Fake 'Stem Cell Shot'
Tricia Derges, a Republican member of the Missouri House of Representatives, has pleaded not guilty after being indicted by a federal jury for allegedly offering a fake COVID-19 stem cell cure from clinics that she runs in the southern part of the state. She also faces other charges of illegally prescribing controlled substances and making false statements to federal investigators.
The 20-count indictment against the 63-year-old state lawmaker said that she used seminars, media interviews and social media to promote a "stem cell shot" marketed as Regenerative Biologics, something she called an "amazing treatment stands to provide a potential cure for COVID-19 patients that is safe and natural."
She allegedly made $191,815 for giving the injections to people with tissue damage, kidney disease, chronic obstructive pulmonary disease (COPD), Lyme disease, erectile dysfunction and urinary incontinence. However, the injection was allegedly merely amniotic fluid purchased from the University of Utah. It didn't contain stem cells nor does amniotic fluid cure any of the aforementioned conditions.
Federal agents allege that Derges told investigators that the amniotic fluid contained mesenchymal stem cells—cells that develop into connective tissue, blood vessels and lymphatic tissue—even though she knew the statement to be false. The agents also said that Derges told investigators that she hadn't used the fluid to treat a patient for urinary incontinence when she allegedly had.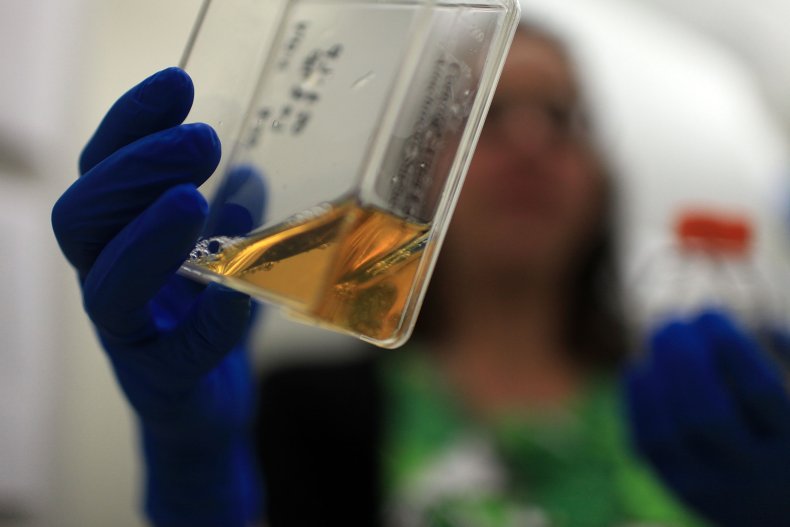 "This defendant abused her privileged position to enrich herself through deception," U.S. Attorney Tim Garrison said in a statement released by the U.S. Department of Justice. "The indictment alleges she lied to her patients and she lied to federal agents. As an elected official and a health care provider, she deserves to be held to a high standard. This grand jury indictment exposes her deception and holds her accountable for her actions."
The DOJ further alleges that Derges, who is licensed as an assistant physician, illegally submitted prescriptions for the painkiller Oxycodone and the stimulant Adderall without conducting in-person physical examinations.
Because of the felony charges, Derges now faces a possible sentence of hundreds of years in prison and millions of dollars in fines, according to the Springfield News-Leader. On Monday, Rob Vescovo, Republican Speaker of the Missouri House, removed Derges from her committee assignments.
"I am here, holding my head up because that's what you do when you have done NOTHING. Never before have I seen anything like this," Derges wrote in a a Monday afternoon Facebook post, without specifically referring to the charges. "This is what comes after years of doing nothing but help people. Keep prayers coming."
Newsweek contacted Derges' office for comment.