Missouri Teen Who Mistakenly Shot an Elk Faces Online Bullying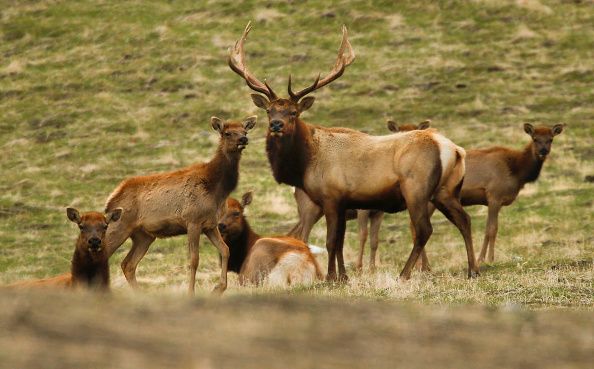 A 14-year-old girl has been being harassed online after accidentally shooting an elk during a hunting trip.
Abby Wilson, who shot the elk on Saturday in Missouri with a .243-caliber rifle, has apologized after mistaking the elk for a large white-tailed buck, USA Today reported. Since the incident, Wilson's father, David White, has been upset by the hundreds of harsh comments his daughter has been receiving.
"There's no sense in it, people doing that," he said. "Don't come at my daughter saying lock her away. Wow. If my daughter gets fined, I'll pay it and move on. So be it. We'll deal with it."
Reactions were mixed about the killing of the elk after the photos online were posted online.
"Did she still think it was a deer when she posed for the proud smiling photo," said Twitter user Erick Williams.
"Time for a rifle scope. How can you not distinguish the two?" said Twitter user Jasper Klydsetter.
White immediately called the Missouri Department of Conservation after learning about his daughter's mistake.
"There is no elk season in Missouri, so free-ranging elk are protected," said Tom Strother, an a regional supervisor at the department. "It is a wildlife code violation to shoot a free-ranging elk as there are no provisions that outline a hunting season like there is for white-tailed deer."
Wildlife officials have not yet decided if the 14-year-old girl will be cited, as conservationists are still investigating the case.
Online outrage has been swift in recent incidents concerning the killing of large animals.
This has not been the first time outrage has been sparked over the killing of an animal. Walter Palmer, the Minnesota dentist who killed Cecil the Lion in 2015 during a trip to Africa, was roundly criticized on social media and beyond.
In a statement, the dentist claimed he had no idea that the lion was a local favorite and was being studied by Oxford University.