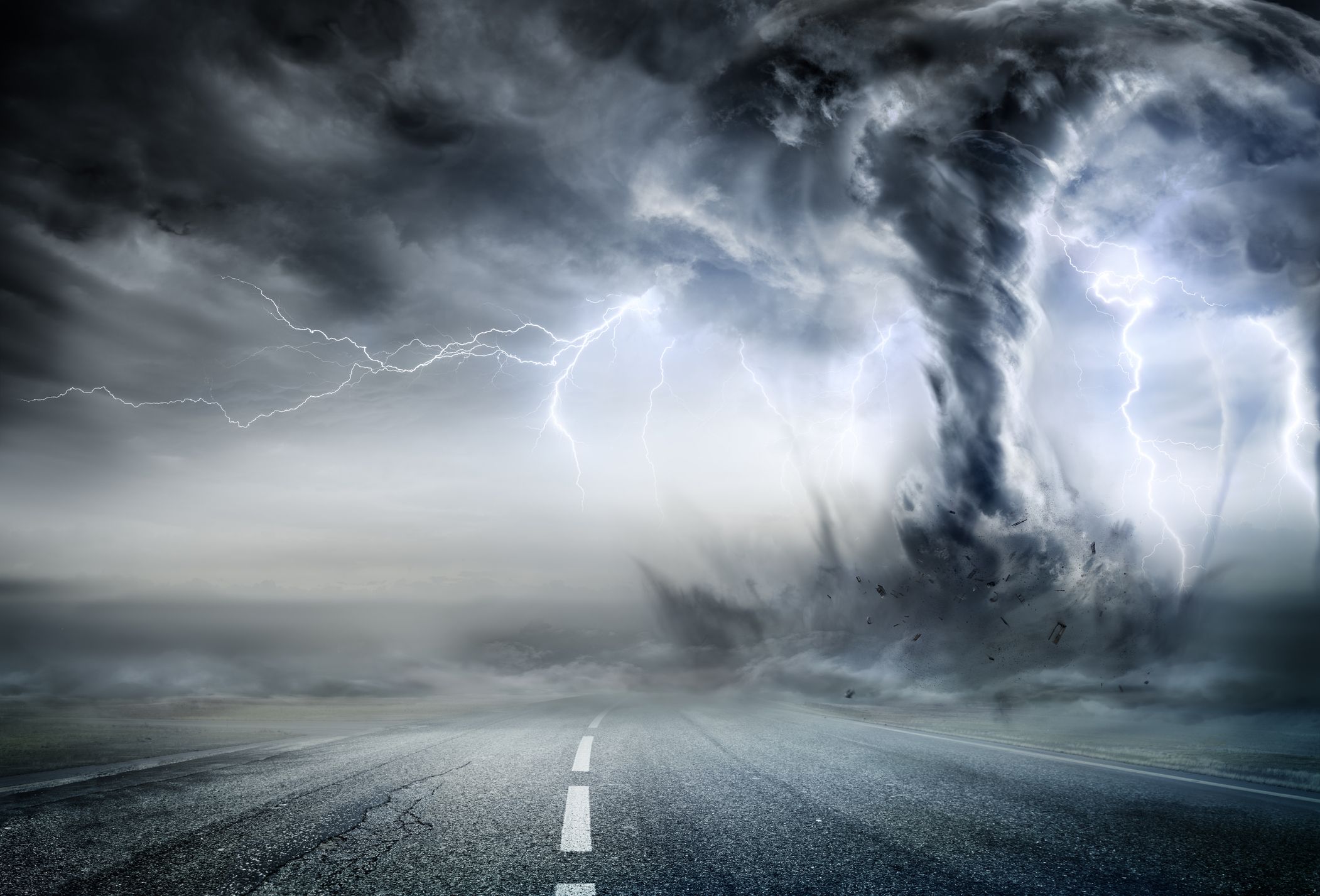 Severe storm warnings of large hail, damaging wind and tornadoes have been issued by the National Weather Service, following destruction in Jefferson City and Carl Junction, Missouri, on May 22. The warning is for the southern Plains region, from the Ohio Valley into parts of the Mid-Atlantic for May 23.
At least six people died as a result of the severe weather in the Plains and Midwest, following a tornado that ripped through Missouri during the night. According to the National Oceanic and Atmospheric Administration (NOAA), there were 12 reported tornadoes in Missouri.
Thunderstorm warnings have also been issued for southeast Colorado, southwest Kansas, portions of the Oklahoma/Texas Panhandles and far northeast New Mexico.
The latest issue from the NWS also said that Baltimore, Maryland, Wichita, Kansas, Pittsburgh and Allentown, Pennsylvania, and Amarillo, Texas, had an enhanced risk of storm effects.
​
Last night, NWS said that a violent tornado ripped through Missouri's capital Jefferson City at around 11:45 p.m. local time, causing extensive damage to the area, with the Missouri State Department confirming the deaths of three people. It was also believed that the tornado might have trapped some people in their houses.
The danger is not over, with the the Missouri Public Safety Department warning people not to travel: "Please do not travel into areas impacted by the severe storms," it said on Twitter. "You'll delay the work of first responders and utility crews, and slow efforts to clear debris. You might also wind up with a flat tire or two. And we've just witnessed a crash due to rubbernecking in Jefferson City."
As of 07:53 a.m, the National Weather Service Storm Prediction Center warned that strong, locally damaging wind gusts would be possible during the morning of May 23. "Several reports of 35 to 45 knot gusts have been noted across central Ohio, with one severe gust of 55 knots at Cleveland," the alert said. "While the line is likely somewhat elevated, current track indicates the line is shifting east/northeast at around 60 knots."
The alert did not warn that if trends continued a watch might be issued. The latest warning from NWS St. Louis was that "severe storms are possible this afternoon through to tonight," as well as Friday, May 24, afternoon.
The death count for storms this week is now at seven, according to The Associated Press.
The dramatic scenes from last night, and the extent of the damage, is now being viewed in the cold light of day as those on social media share their images and experiences.