Missouri Voters Reject Right-To-Work Law Passed by Republicans to Cripple Labor Unions
Missouri citizens voted to block the state's right-to-work law, passed by Republican lawmakers to weaken labor unions.
Just before 11 p.m. on Tuesday, the Associated Press reported the results, with 63 percent of voters opposing the law that had not yet been enacted, and around 37 percent supporting the legislation.
"Working people made their voices heard at the ballot box today and overturned right to work. It's a truly historic moment," Missouri AFL-CIO President Mike Louis said.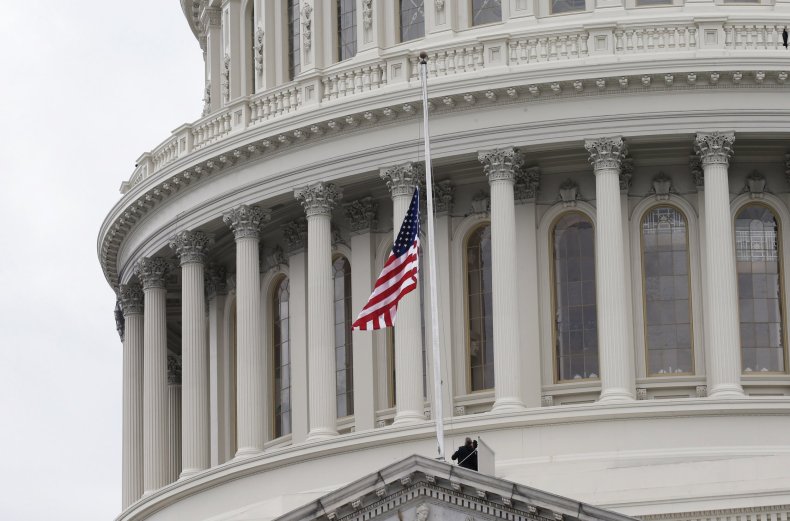 Republican Eric Greitens signed Proposition A into law last year in a bid to attract businesses to the state. However, shortly after, the law was put on hold after a coalition of labor unions successfully petitioned to put the measure to a statewide vote, reported Vox.
If enacted, the law would have made it illegal for unions or employees to force workers to join or pay fees to a union negotiating on their behalf. These rules, referred to as "right-to-work," are generally considered to cripple labor organizations' overall bargaining power in the states where they are enacted.
"The defeat of Proposition A is merely a minor setback on the road to providing workers with the freedom they deserve," Jeremy Cady, the Missouri director of Americans for Prosperity, said.
Prior to the referendum, Missouri was set to become the 28th U.S. state to enforce a right-to-work law. In recent years, rust belt states, such as Wisconsin and Michigan, have enacted similar anti-union legislation, caving to pressure from corporations.
Missouri voters made history on Tuesday as the first state to reverse an already-passed right-to-work law via public referendum. The petition gathered approximately 300,000 signatures, a figure that doubled the amount needed to get the law to a ballot.
During their campaign, labor organizations enlisted the help of actor John Goodman for a radio ad where he spoke out against the law and the greedy corportations that have pushed it.
"The bill will not give you the right to work," Goodman said in the segment. "It's being sold as a way to help Missouri workers, but look a little deeper and you'll see it's all about corporate greed."
According to the Associated Press, companies and conservative interest groups are already seeking to re-enact the right-to-work law as early as 2019.