Missouri Woman, 83, Rear-Ends Amish Horse-Drawn Buggy Second Time in a Year: 'I Didn't See It'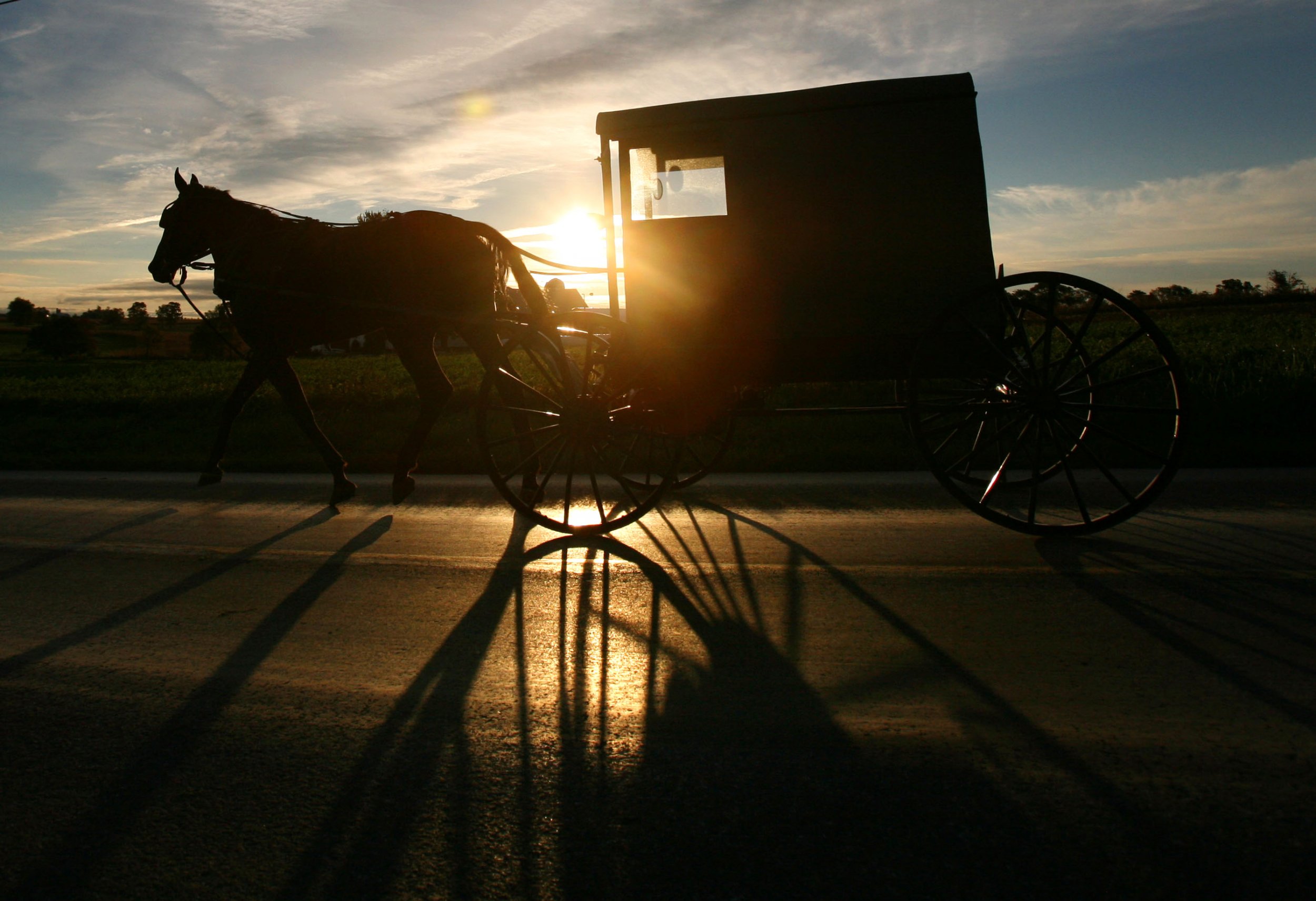 An elderly woman rear-ended an Amish buggy only months after she was involved in a fatal collision with another member of the conservative religious sect.
Clarissa Smith, 83, told ABC News she had trouble seeing the horse and buggy, which had four occupants, when she ran into it in Licking, Missouri on Sunday around 6.30pm. None of the occupants were injured.
Smith said that the front grill of her 2001 Mercury Sable vehicle was damaged and its front light knocked out after the collision which spurred the horse to bolt down the road.
"I didn't see it in time to get stopped. I ran into the back end of it.
"I guess it really spooked the horse. It ran up the road about a half-mile road and it ran down another gravel road and down a steep bank and turned the buggy over and it was dragging the buggy before they stopped it," she said.
State troopers gave her a ticket for careless driving.
Smith has been living in the town of 3,000 people, two-hour drive from the city of Springfield, for about 50 years. It has a sizeable population of Amish people, a group of Christians who shun most trappings of modernity, including cars and electricity.
Smith was involved in a much more serious accident last September, hitting another horse and buggy last September. Pregnant Mattie Miller, 29, who drove the buggy, was thrown from the carriage and landed on Smith's windscreen.
Miller died three days after being discharged from hospital, from an internal cerebral haemorrhage. Her baby did not survive. The Texas County coroner said that the buggy was "undriveable." Smith attended the funeral and said the woman's family had accepted her apology for the accident.
Asked if she believed she should continue driving, she said: "I haven't had time to think about it, I can't answer that".
Anthony Brush, a resident of the area, told KY3 News the Amish drove their buggies there every day.
"Usually in the mornings. That's when they'll try to make their runs to town and everything, to get their groceries and stuff like that. And on a Sunday whenever they're traveling from one church house to another. But that is different every Sunday, so you don't know where you are going to find them at," he said.