Missouri Woman Murdered Man To Avenge Brother's Killing, Prosecutors Say
Prosecutors believe a Missouri woman charged with murdering a man wanted to avenge her teenage brother's recent killing.
Tityana Coppage, 21, is charged with second-degree murder and armed criminal action in the fatal shooting of 36-year-old Keith Lars in Kansas City, the Jackson County prosecutor's office said.
The shooting occurred in a parking lot at around midday on Wednesday.
According to a probable cause statement, Coppage told investigators that her family believed Lars was involved in the death of her 16-year-old brother, Jayson Ugwuh Jr., earlier this month.
Kansas City police found Lars in the back of a gray Toyota near Virginia Avenue and Admiral Boulevard, but police determined that the shooting had occurred near the 500 block of Benton Boulevard. They discovered 23 shell casings of two different types near the area.
Coppage told police that she knew Lars would be near Independence Avenue and Benton Boulevard.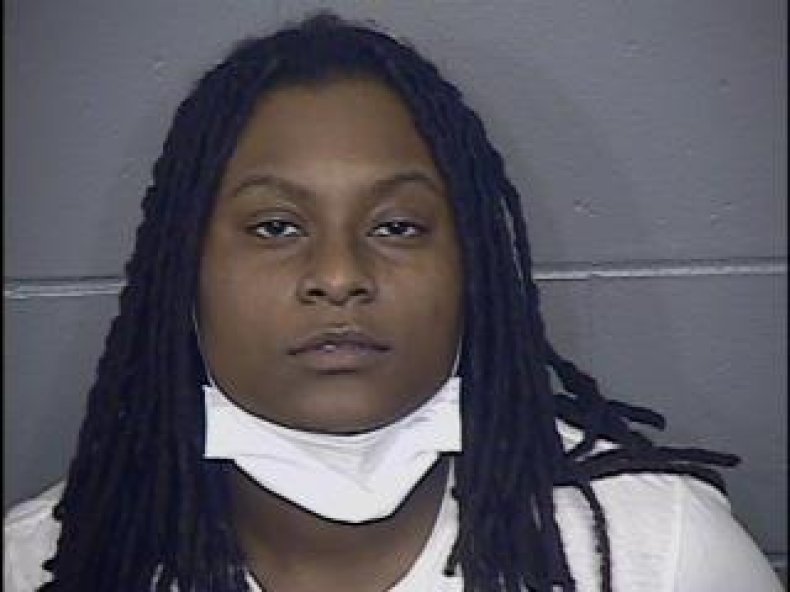 She said she met him there and followed him to a nearby parking lot. She said after they arrived, a black SUV pulled into the lot and parked, but no-one exited the vehicle.
Coppage said Lars started shooting at the vehicle, and that she went to get out of her vehicle and was going to shoot at the SUV, but Lars told her to remain inside.
She claimed she fired her weapon out of her vehicle's passenger window and that Lars "got in the way" at some point.
But after investigators reviewed Coppage's cell phone, they discovered a message to someone she referred to as "Auntie" after the shooting. In the message, she requested bullets and wrote: "Lol I used to many on bro."
A message was also sent to her late brother's phone, in which she claimed to have "sent a N***a to my brother I owe em that body."
Ugwuh was shot on January 10. According to Fox 4, his family believe he was shot while walking to a home with two other teenagers.
Coppage and Ugwuh's nine-year-old brother Jayden Ugwuh was shot and killed in 2016, along with their 8-year-old cousin Montell Ross.
Fox 4 reported at the time that Jayson Ugwuh had held his brother as he lay dying. Their father told the station that six children had been sleeping inside the home when a volley of bullets pierced through the walls.
Family members said the killings had deeply affected both Coppage and Jayson Ugwuh in the years since. The family could not immediately be reached for additional comment.
Kansas City mayor Quinton Lucas said Jayson Ugwuh's killing showed officials weren't doing enough.
"Jayson's life and all-too-early death shows us that we have to further aid families and close relations to victims of violence—and that we're not doing enough," Lucas tweeted last week.