'Friends With Benefits' Relationships: 4 Mistakes to Avoid
It's easy to see why a no-strings arrangement is appealing to many and why studies show that "friends with benefits" relationships have grown in popularity since the 1980s. They're rampant in pop culture too—Sex and the City even has an episode called "The F*** Buddy"—as characters attempt to find the balance between sex and friendship.
Hooking up with friends can end in disaster, though. We asked a dating expert what you should avoid in an FWB situation, so you can have all the fun without anyone getting hurt.
What Are the Risks in a 'Friends With Benefits' Situation?
Emyli Lovz, co-founder of dating and matchmaking service emlovz, explains that the main mistakes people make are:
Choosing a pre-existing friend
Not setting boundaries or being honest about your intentions
Treating your FWB like a boyfriend or girlfriend
Getting too attached.
Here's how to avoid these common FWB mishaps, plus a few red and green flags to look out for.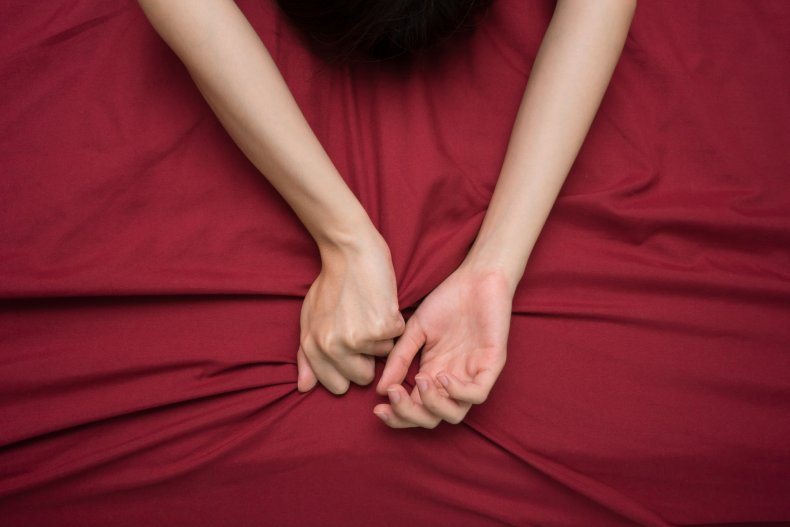 Choose Your Friend With Benefits Wisely
Lovz cautions against getting involved with someone you're already friends with, to avoid hurt feelings and drama.
"You're putting your friendship on the line," she said. "You can get sex anywhere, it doesn't necessarily have to be with a person you've known a really long time that you have a really good connection with."
She also warns against getting involved with someone you have a crush on. "Don't be a side piece when you want to be the main attraction."
Once you've ruled out your actual friendship group, where is the best place to find an FWB? Approach it like any other hook-up, said Lovz. Think dating apps (and try our guide to making a good first impression), friends of friends, or happy hour.
She also recommends "mega-dating"—seeing multiple people at once—as you're more likely to find people you're physically but not mentally attracted to. In other words, the perfect FWB.
Be Honest About Your Intentions
You've found someone you'd like to get to know better—in bed anyway. To get to the next stage, be direct about your intentions and remember that, in an FWB relationship, honesty and kindness are crucial.
Lovz said: "Just be really upfront and honest before there is any physical intimacy. 'Look, I'm having a lot of fun getting to know you. I would love to explore physical intimacy with you, but I don't see this becoming a long-term relationship. How do you feel about that?'"
Don't Behave Like You're in a Relationship
Boundaries and clear communication are important, so it stays purely sexual and doesn't stray into relationship territory.
"Keep it to booty call status. You don't want them to start thinking that you want more if you don't want more," she said.
That means no dinner dates, no introducing them to your friends or family members, and no hanging out more than once a week.
Don't Get Attached
As well as not treating them like they're your partner, you should not let yourself get too attached. If you're the type of person who catches feelings after sleeping with someone, maybe an FWB situation isn't for you. If it happens, Lovz recommends temporarily disconnecting your head from your heart and figuring out why you feel this way.
"Take a step back and breathe. Think about why that is. 'Why am I starting to get attached to this person?' And be really clear about that," she added.
Green Flags to Watch Out For in an FWB Situation
Lovz recommends looking for someone who doesn't get attached easily to others and who you don't see all the time, as this makes it more difficult for you to develop feelings for them.
"If they don't live in your building or work with you, that's a good green flag. Somebody who maybe just came out of a marriage and isn't looking for anything serious, that may also be a green flag."
Red Flags to Watch Out For in an FWB Situation
When picking the perfect friend with benefits, avoid people who seem to have an anxious attachment style. "If you feel like they like you a lot more than you like them, that's a big red flag," Lovz said.
If you think your FWB is falling for you, you must have a direct conversation—in person—and explain how you feel. If you're certain you don't want more, it's time to end things. "It's not healthy for one person to be really attached when the other isn't."
How to End an FWB Situation
How you end the arrangement "depends on how close you are with this person, whether you were already friends or it was a booty call thing from the beginning," according to Lovz.
"One of the ways is to be direct. Maybe you're just not feeling it anymore or wanting to take some personal time to reflect and grow. Just let them know.
"Another option is to just stop reaching out. I wouldn't recommend ghosting somebody if they are reaching out to you and you're just not responding—that's a d*** move. But you don't have to be proactive in your outreach anymore, and if they don't reach out to you, maybe the feeling is mutual. You can let it fizzle out naturally.
"But if they are still messaging you, be direct and explain yourself."