When the Surgeon General Reads a Comic Book You Know It Must Be Good for You
Attendees, panelists and press alike shed tears of solidarity as they exited "The Aftermath: Battle and Trauma In Comics" panel at the DC In DC event that focused on Tom King and Mitch Gerads's acclaimed DC Comics series, Mister Miracle. The emotional discussion dived deep into the ways comic books and entertainment raise awareness and shape perceptions of mental health. Mister Miracle follows Scott Free, who fights loneliness, isolation, depression and anxiety as he struggles to cope with post-traumatic stress disorder.
"Something we need to do as society is change how we think about emotions, and entertainment is a powerful road through which that culture shift can happen," former U.S. Surgeon General Dr. Vivek Murthy told Newsweek's Player.One. "People these days aren't getting all their information from one source, but they are spending a significant amount of time engaged in videos, movies, reading comics and that means those are all powerful vehicles that can help people understand the import dimensions of the human experience. Health is one of them."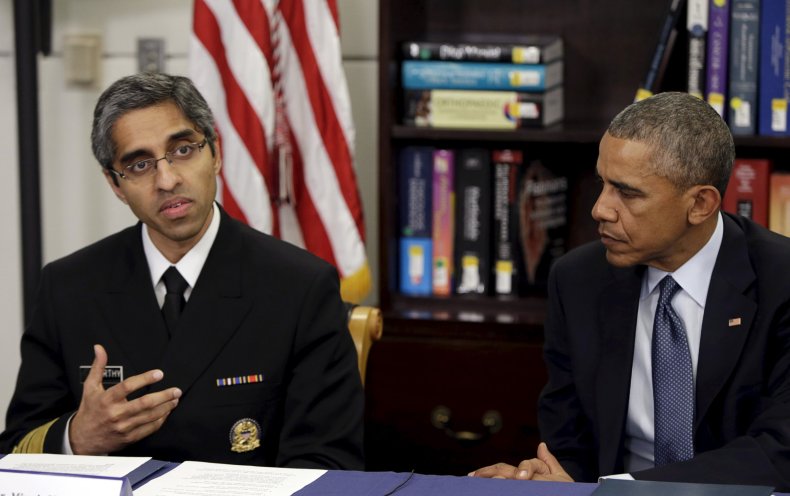 Murthy said he believes the first step we must take as a society is to redefine masculinity. He feels a cultural shift is needed to ensure the next generations understand vulnerability is not weakness.
"We put emotions in the corner and look at them as a sign of weakness and we don't recognize them as a source of strength," Murthy said. "That's actually not what science tells us, it's not what elite athletes tell us and it's not what the most successful people in the world tell us. Successful people know that strength comes not from ignoring your emotions, it comes from recognizing that your emotions have great power when channeled in the right way."
As a father of two young children, Murthy said values and role models are a popular topic of conversation for him and his wife. He often thinks about this in relation to politics, and through this example, it became very clear that masculinity needs to be balanced.
"The fact that we have defined masculinity in very stark terms—which is about power and not feeling emotions and not experiencing fear—that has led to a lot of problems that have played out at the national stage for us," Murthy explained. "When we elect politicians, for example, they feel they need to represent their candidacy in very masculine terms."
Always having the right answers, or always exerting force whenever there is a problem as opposed to pausing and understanding are a few of the things Murthy thinks are so important for society to recognize and substantially change.
"Frankly, this is one of the reasons why I think it is so important for us as a society to have more women in leadership positions," he said. "To challenge those old norms around masculinity and challenge the idea that power comes from how much we can force on others and how much we can exert our will as opposed to how much we can pause, understand and connect with other people."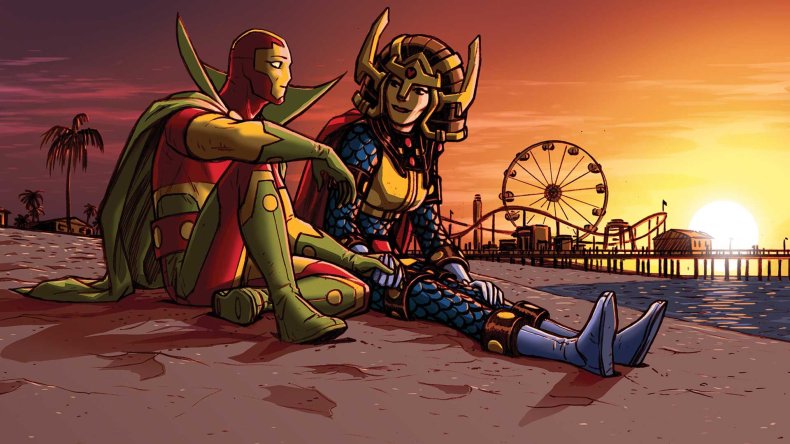 Comic book characters, such as Mister Miracle, can start the conversation. The more stories that illustrate the complexity of the human experience can help people recognize that all of us are in fact struggling with different emotions. Life isn't about ignoring difficult situations or avoiding pain, it's about managing them and finding reasons to move forward.
"If you look at Batman: There is a character who is really complex and looked at as powerful, but his power does not make him immune to isolation, loneliness and to depression. We can illustrate what people's lives are really like, otherwise what we do is we create these models for how people should live their lives that are just out of reach for most people," he said. "The models that tell them they shouldn't show emotions, or experience that and this, or that fear is for the weak—whereas that's not really what life is about."
A former CIA operations officer who served in Iraq, Tom King's Mister Miracle run certainly illustrates emotional intelligence and vulnerability in a way we have never seen before, but King's goal is to take it a step further with his mysterious new "Sanctuary" project for DC Comics.
"We have a bunch of superheroes. All they do is fight every day, all the time. That must have a psychological effect on them, right? You can't live a life of violence and not feel the violence deep in your heart and your soul," King told Newsweek's Player.One. "Sanctuary is the most obvious idea I've ever had. I'm sure it's what Geoff [Johns] felt like when he discovered the rings had different colors He was like, 'Oh my god.'"
King explains "Sanctuary" will start with the trinity—Batman, Superman, and Wonder Woman. As both a practical and compassionate matter, they set up a place where heroes can go and talk about trauma, admit it has an effect on them and talk about how being a superhero is seeing a life of violence. The sanctuary is modeled on veteran crisis centers.
"They care about these DC heroes for two reasons. Number one, they are good people and number two, if superheroes feel trauma and it drives them a little mad, that's a danger," King said. "Batman, Superman and Wonder Woman can help you, and themselves, through Sanctuary. It's just a f--king obvious idea. It's a whole thing, and I'm not telling you nothing."