Misty Copeland Made History Last Week, Makes Broadway Debut Next Month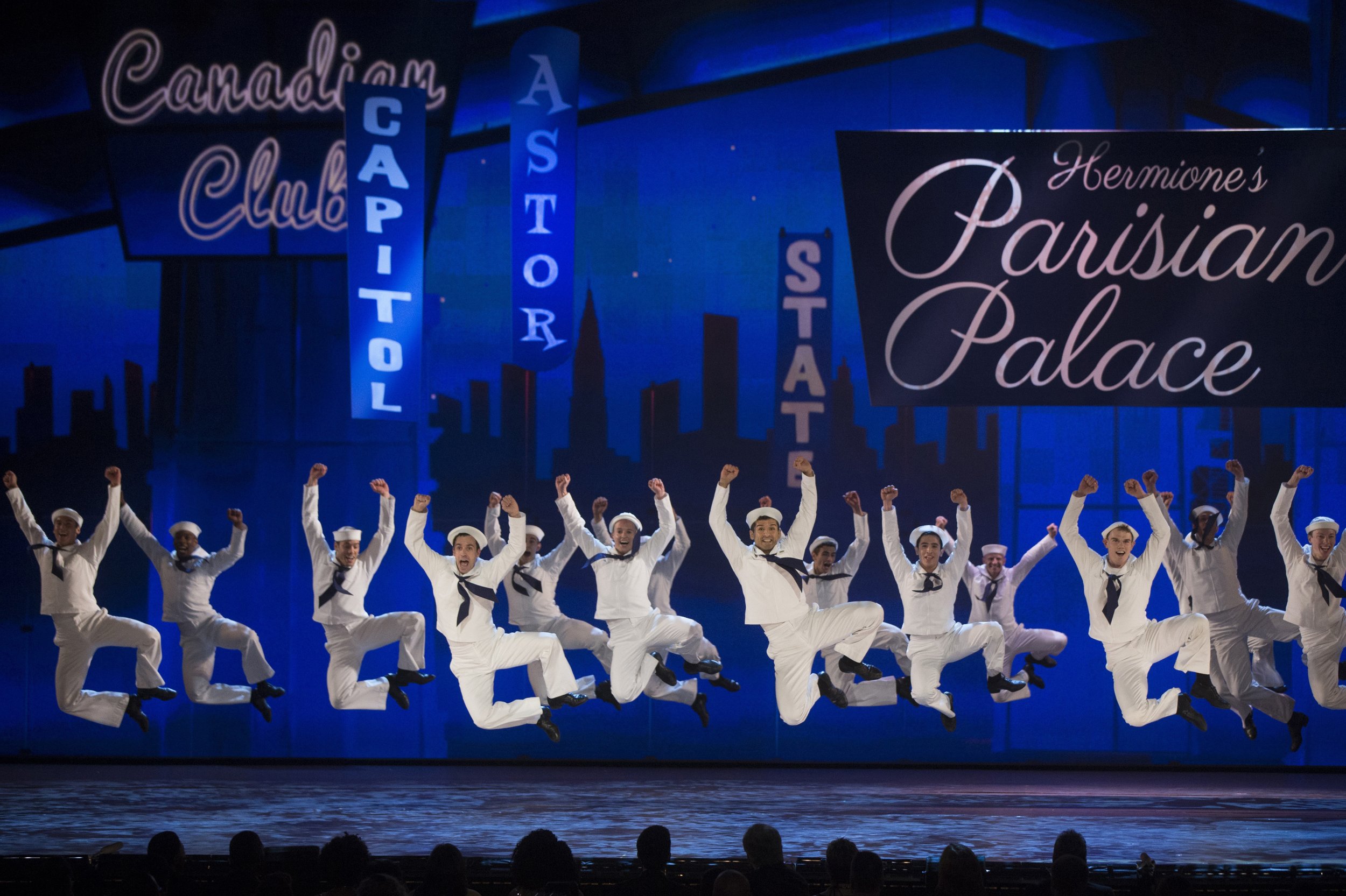 Just last week, Misty Copeland became the first African-American woman to be named a principal dancer with American Ballet Theatre in the company's 75-year history. Never one to rest on her laurels, she is already preparing for her next challenge. She'll head to Broadway next month to try on the lead role of Ivy Smith in On the Town.
"It's such a beautiful time right now, I think, for dance, and especially for ballet and bringing it to a much broader audience," Copeland told The New York Times. "I always say that it has changed my life, and it's such a beautiful thing to be a part of—and I think people are realizing that, a new generation is realizing that. It's so exciting."
The dance-heavy story of three sailors on shore leave in New York City, On the Town opened in a Broadway revival on October 16, 2014. The show originally opened on Broadway at the Adelphi Theater in December 1944, with music by Leonard Bernstein and choreography by Jerome Robbins. The musical comedy was based on Robbins' ballet Fancy Free, which American Ballet Theatre had premiered in April of that same year at the Metropolitan Opera House.
Robbins, a young soloist with ABT at the time, would go on to have a remarkable career choreographing classic Broadway productions including West Side Story, The King and I, Gypsy, Peter Pan and Fiddler on the Roof as well as dozens of ballets like Afternoon of a Faun, Dances at a Gathering and The Cage. Many of his ballets are still performed regularly by New York City Ballet, American Ballet Theatre and other major companies. In 1949, On the Town became a film starring Gene Kelly and Frank Sinatra.
"Designed in a spectrum of jelly-bean hues that makes vintage Technicolor look pallid, this is a parallel-universe New York in which hectic urban life acquires the pace and grace of a storybook ballet," wrote the Times' Ben Brantley in his review of the current Broadway revival. "It's a bustling, jostling cartoon that also floats like a swan. And it feels right that the show's central object of desire, a subway beauty queen pursued by our leading sailor (the wonderful Tony Yazbeck), is portrayed by a principal dancer from the New York City Ballet, Megan Fairchild."
It has been quite a year for dance on Broadway: Megan Fairchild took a brief hiatus from the ballet stage to make her Broadway debut as On the Town's leading lady, Ivy Smith, winner of the "Miss Turnstiles" competition. Her brother and fellow principal dancer at NYCB, Robert Fairchild, made his Broadway debut alongside The Royal Ballet's Leanne Cope as the lead in An American in Paris, choreographed and directed by one of the world's top ballet-makers, Christopher Wheeldon. Tiler Peck, another principal at NYCB and Robert Fairchild's wife, appeared in the musical Little Dancer at the Kennedy Center in the fall of 2014 and filled in for her sister-in-law for six performances of On the Town in March.
Copeland, the recently promoted principal from New York City's other major ballet company, introduced an excerpt from On the Town at this year's Tony Awards in June. Now that ABT's spring season has wrapped up, she will take the reins for a dozen performances of the musical starting August 25, the show's homepage announces.
"On the Town has a long history of progressive, diverse casting which began with the creative team's casting of Japanese-American dancer Sono Osato as Ivy Smith in the original 1944 production, in the midst of World War II, as well as featuring one of the first racially-integrated ensembles," producer Howard Kagan said, according to the New York Daily News. "So it seems fitting that this incredible talent, who has broken through barriers in the dance world, will make her Broadway debut in this show."