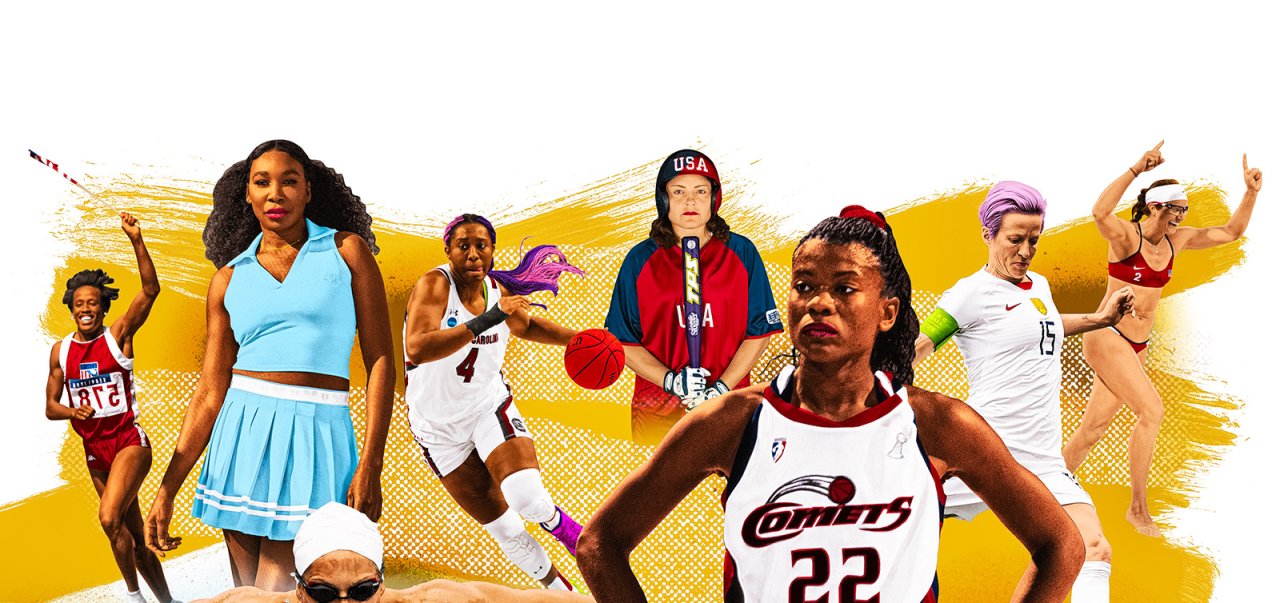 Misty May-Treanor: I'm a Beach Volleyball Champion—Title IX Was Life-Changing
I looked back at where my whole journey started and the words Title IX kept popping into my head. It's the movement that helped progress women's sport. And it's one that opened the door for me to pursue my dream.
As a young girl, I wrote a report about sports and had to interview my one living grandmother, on my mom's side. I learned that she couldn't participate in some sports, which were considered too grueling for girls. In some instances, they didn't even offer girls sports.
Now, as an athlete, it's hard to fathom the idea of not being introduced to sports, let alone allowed to play, or that sports weren't offered because of your sex. My grandmother eventually picked up tennis and along with my grandfather had three children, who all picked up a racket and competed in that sport.
The tennis gene would carry on through that side of the family and unfortunately or fortunately, I was the only one not to play. My grandmother was always worried about my choices of soccer (it was too rough) and volleyball (too hard on the body), but most of all she questioned how I would make a living playing those other sports.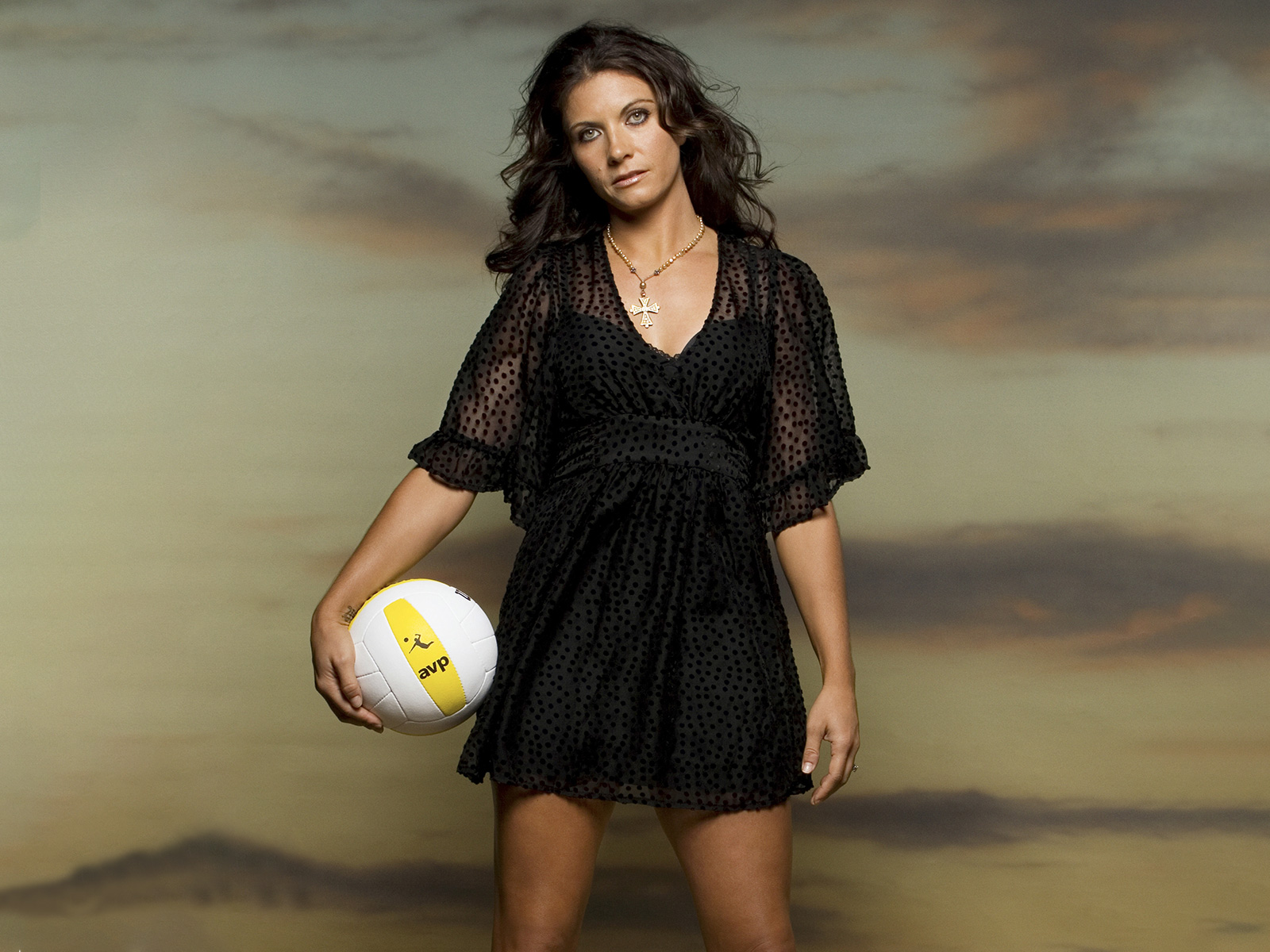 Fast forward to 2000, though, and there I was making such a living. My first sponsorship and prize money allowed for my first significant investment—a house in Long Beach, California. It's too bad she never saw this happen, but I know she is so proud and looks down on me daily along with my late mom.
How times had changed. Title IX allowed for that investment and afforded me opportunities some women in my family never had.
Growing up in Santa Monica, you can't help but hit the beach and play volleyball. Having a 1968 Olympian father and my tennis-playing mother, I was surrounded by sport. My mother traded in her racket when she met my dad, so it was a family affair down at the Santa Monica pier beach courts every weekend.
I played volleyball but was lucky enough to participate in other sports as well; soccer, dance, track, swimming, and any activity I was willing to try. In fact, when I started playing soccer at age 5, about 40 years ago, there were no all-girls teams, so we played coed.
Nowadays, I drive by parks and see kids age 5 on all-girls teams with signs and nice uniforms. As for volleyball, I participated in various club teams throughout my indoor career. How it has grown from those days!
For beach volleyball, you could find me with my parents playing against adults, and I eventually entered my first coed tournament with my dad when I was 8 years old. The thought of an Olympics wasn't even in my head during those times.
Indoor Volleyball was the only volleyball discipline in the Olympics when I was younger. Beach volleyball wasn't introduced as an Olympic sport until my sophomore year in college in 1996.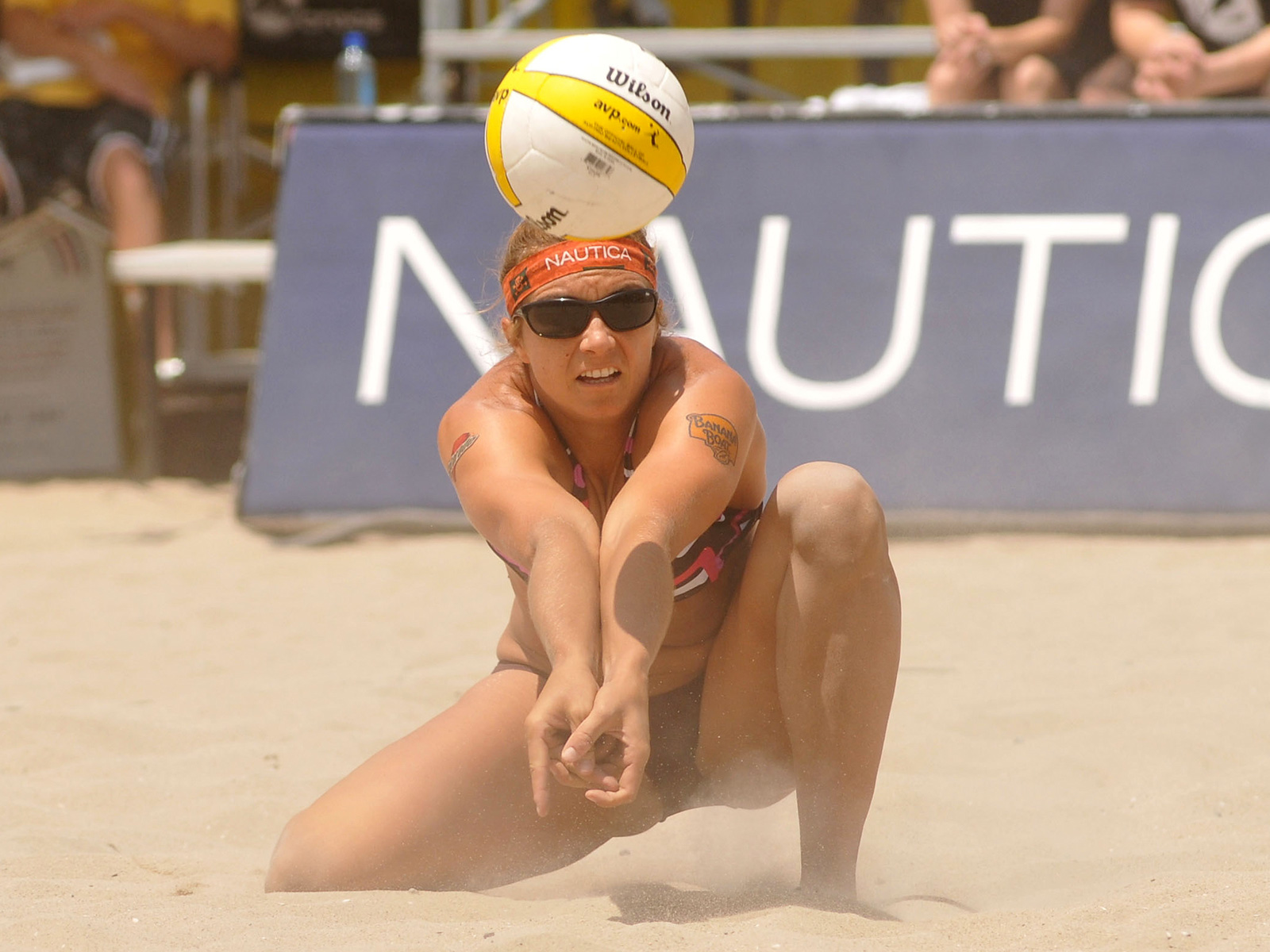 I grew up watching the top indoor players on TV and was surrounded by the best beach volleyball players in the world at Santa Monica pier. This may come as a surprise but early on most of my idols were male because the Association of Volleyball Professionals, formed in 1983, was male-dominated. Eventually, in 1986, the women formed their own tour, the Women's Professional Volleyball Association.
There, I found many females that I began idolizing, and soon I would be competing alongside many of them, even teaming up with one of my favorite players.
The pay from what I remember was not the same and AVP certainly was better known and showcased. Finally, in 1993, women were added to the AVP family. I was beginning my career at Newport Harbor High School during this time. Becoming a professional beach volleyball player still was not on my radar.
Securing a scholarship was my first step. Title IX opened the door for me to get an excellent education, graduating with a BA in Kinesiology, and to play volleyball at the NCAA Division 1 level. By way of college, I was able to play for our national team, where I earned my first paycheck; a stipend that was negotiated and paid monthly.
From there, I continued my journey to Olympian when I left the national team and headed out to the sand with one of my childhood idols, Holly McPeak. When we started playing together, both men and women competed internationally and had the same amount of prize money. We made our Olympics in Sydney but came up just short of a medal.
Young and hungry, I joined forces with Kerri Walsh Jennings after she departed the indoor national team. The rest is history: We were the only beach volleyball team to win back-to-back golds, in the 2004 and 2008 Olympics.
After our first Olympics, in which we were the favorites, we could feel the momentum on the women's side of our game picking up. There was more exposure on television, prime time for the Olympics, and more sponsors. With our second gold medal in Beijing, our sport's popularity climbed. Many young girls were now inspired to come out to the beach. We took a hiatus for two years and reunited to do what most thought was impossible—win a third gold medal at London 2012.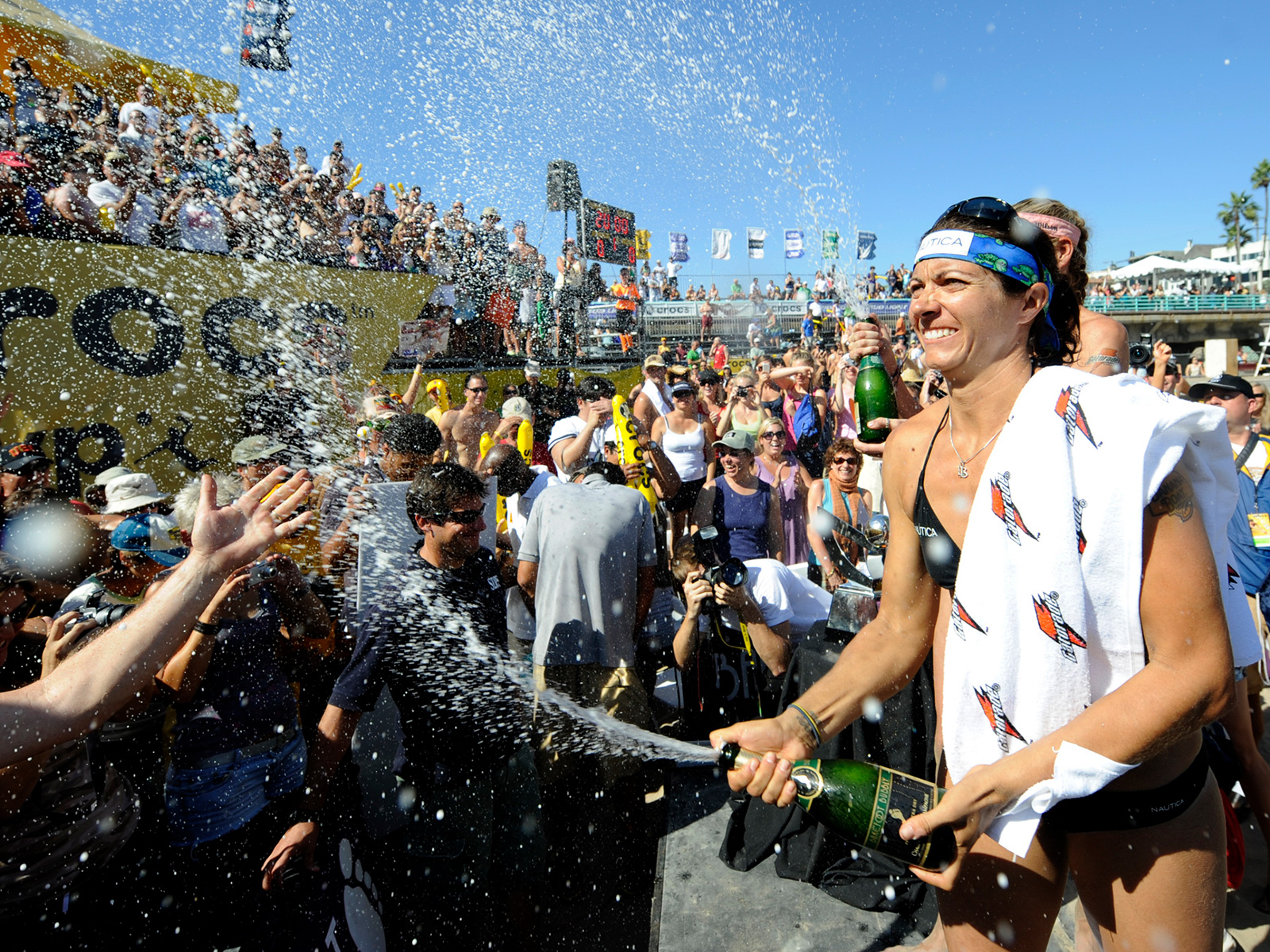 All told, I played in four Olympic Games, walked away with three gold medals, helped propel the women's side of our sport, and secured several sponsorship deals allowing me to make a great career out of the game I love. None of this would have been possible without Title IX.
With beach volleyball's popularity on the rise among girls, a few colleges chose to pick up our sport. With the emergence of our sport and thanks to Title IX, there is another door open for females in beach volleyball to get a college scholarship.
This can be a life-changing opportunity. It certainly was for me. Some may choose a beach volleyball career intending to play in the Olympics and with the availability of the sport in college, they will be one step ahead of the competition at a much earlier age.
I am so happy to see our sport's growth and it thriving on so many levels. I know there is much still left to do, but the foundation was laid 50 years ago and will continue to hold stable while the next generations build on the legacy of those who came before.
Misty May-Treanor is one of the most decorated professional beach volleyball player in the history of the sport with 112 career victories, including three Gold medals at the 2004 (Athens), 2008 (Beijing) and 2012 (London) Olympics.
All views expressed in this article are the author's own.