Ethan Zuckerman, director at the Massachusetts Institute of Technology (MIT) Center for Civic Media, resigned from his position after learning about the extent to which the lab was connected to Jeffrey Epstein.
On Tuesday, Zuckerman explained his decision to leave his position in a post on Medium. He called his logic "simple," writing that the lab's violation of its own values made it difficult for him to conduct his work, which focuses on social justice and the inclusion of marginalized individuals and points of view.
Epstein, a financier and convicted sex offender, had ties to several higher education institutions, including Harvard University and the University of Arizona. The schools, similarly to MIT, were criticized for accepting donations from Epstein. In July, Harvard told Newsweek it had no plans to return the $6.5 million it received in 2003.
MIT Media Lab director Joi Ito, who met Epstein at a conference in 2013, invited him to the Lab for fundraising efforts and issued an apology for bringing him into the MIT network. Over the years, Epstein's foundations donated to the Lab, as well as, Ito's funds that invest in technology startup companies outside of MIT.
Moving forward, Ito said he would return the money Epstein invested in his funds and would raise an amount equivalent to the Lab's donations to donate to non-profits that support survivors of human trafficking.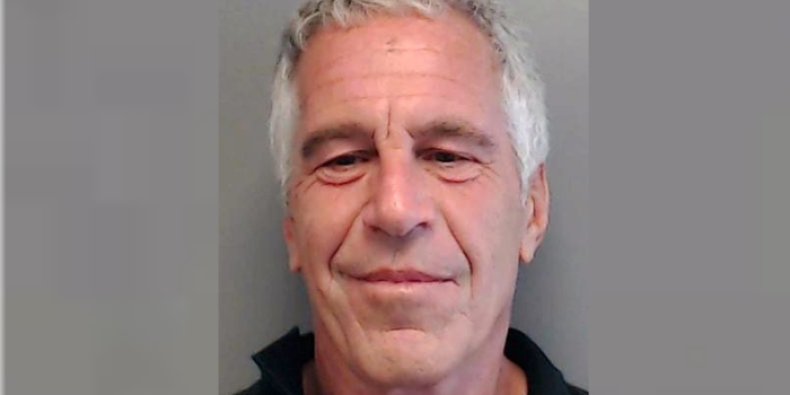 Zuckerman wrote in his Medium post that he spoke to Ito and, as he learned about the scale of Ito's involvement with Epstein, he realized he had to end his relationship with MIT's Media Lab. He plans to move his work out of the lab by May, the end of the academic year.
"I feel good about my decision, and I'm hoping my decision can open a conversation about what it's appropriate for people to do when they discover the institution they've been part of has made terrible errors," Zuckerman wrote.
The lab director acknowledged that the decision was different for everyone and that some people will remain at the lab, working to make it a "better, fairer and more transparent place." For those people, Zuckerman said he would do his best to support them until he leaves, but for him, the "deep involvement" Epstein had with the Lab made it "impossible to carry forward there."
Along with his work in the Lab, Zuckerman is also a professor at the prestigious school and said it would be irresponsible to leave without notice, as it would mean abandoning his commitment to the classes he's teaching and students who are finishing their degrees.
"My first priority is taking care of my students and staff, who shouldn't have to suffer because Joi made a bad decision and I decided I couldn't live with it," Zuckerman said.
Moving forward, Zuckerman's future is uncertain. He explained that he didn't have another job offer or a university he'd be moving to. Before continuing his work elsewhere at MIT, he said he would need a better understanding of the school's knowledge of the relationship with Epstein. Newsweek reached out to Zuckerman but did not receive a response in time for publication.
Federal prosecutors charged Epstein with sex trafficking on July 8, which he pleaded not guilty to. About a month later, Epstein was founded deceased in his jail cell and the New York City medical examiner ruled his death a suicide.