Do you always forget where you put your keys? Or maybe you're trying to memorize information for an exam or a presentation?
Memory plays a crucial role in many of our day-to-day activities, but it can sometimes be hard to train your brain to remember specific information. Luckily, there are methods available to boost your memory, while some factors might be holding you back.
"Memory is something that can be trained using neuroplasticity, which is the brain's ability to be malleable throughout life," MIT neuroscientist and medical doctor Tara Swart Bieber told Newsweek.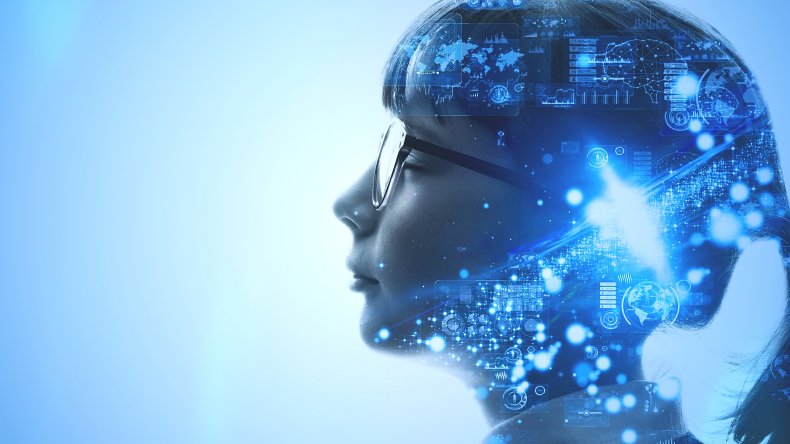 This neuroplasticity allows the brain to reorganize pathways and create new connections, the neurological processes that underlie learning and memory. The Queensland Brain Institute in Australia says memory is governed by the reactivation of specific neuronal pathways. These can be strengthened or weakened over time, depending on how often they are used.
The circuit-based nature of memory means that memories are often easier to recall if they are learned in association with other stimuli. For example, if your mom always used to wear a particular perfume when you were growing up, you will probably think of her every time you smell it, even if you are smelling the perfume in isolation.
That might sound obvious, but these associative memories are a useful tool for remembering new information. Swart Bieber said one of the best brain exercises you can do to improve your recall is the memory palace technique, also known as the method of loci.
Popularized by Sherlock Holmes, the method works like this: visualize a place you know well. This could be your home, your office, where you grew up, or anywhere that you can visualize consistently in your head. Next, map out a path through that location. Along your path, choose specific key points like the door mat, the fruit bowl, that ugly painting of a cat your sister drew, etc. List them in the order in which you would approach them as you walked along your chosen path.
This next step is the most crucial: ascribe a piece of information to each of these key points. But just randomly assigning facts to furniture is not enough—you need to find memorable links between them. So for example, let's say you are trying to remember the first three presidents of the United States. You first arrive at the door mat and think of washing your shoes—Washington. Next, you look up to see the fruit bowl—Adams apple. Lastly, you see the ugly picture of a cat—a tom cat, Thomas Jefferson.
These associations don't have to make sense to anyone but you.
When you have assigned all of your objects, it's time to walk through your memory palace, solidifying each of those associations. The more you repeat the exercise, the stronger these associations will be.
This trick works particularly well for remembering lists or blocks of information. But if you are trying to remember where you put your keys, simply being more mindful about your behavior can help. "You remember what you pay attention to, so, knowing that, you can mindfully pay attention the things you want to remember and not focus on things that are potential distractions," Swart Bieber said.
Your lifestyle and environment can also affect your memory: multitasking, stress, poor sleep, unhealthy diet, dehydration, and being sedentary can all negatively impact our memory, Swart Bieber added.
"The foundations of brain health that lead to improved memory are: adequate length and quality of sleep; a healthy plant-based diet with omega-3 oil; staying hydrated; being physically active; and managing stress."
Uncommon Knowledge
Newsweek is committed to challenging conventional wisdom and finding connections in the search for common ground.
Newsweek is committed to challenging conventional wisdom and finding connections in the search for common ground.
About the writer
Pandora Dewan is a Newsweek Science Reporter based in London, UK. Her focus is reporting on science, health and technology. Pandora joined Newsweek in 2022 and previously worked as the Head of Content for the climate change education start-up, ClimateScience and as a Freelance writer for content creators such as Dr Karan Rajan and Thoughty2. She is a graduate in Biological Sciences from the University of Oxford. Languages: English.
You can get in touch with Pandora by emailing p.dewan@newsweek.com. or on Twitter @dewanpandora.