15 Classic Jokes to Remember Mitch Hedberg, 15 Years After His Death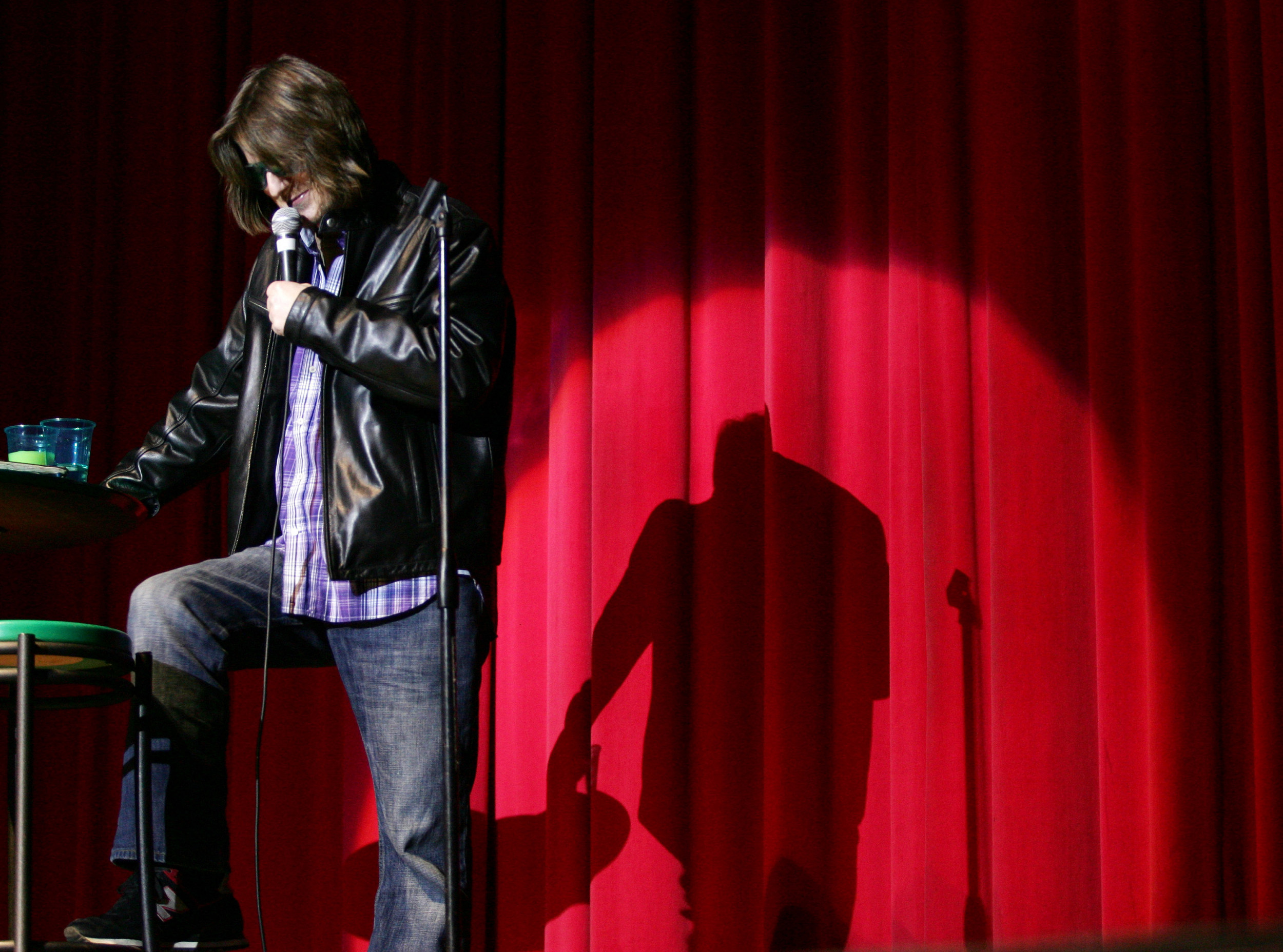 Fifteen years ago today, on March 30, 2005, comedy icon Mitch Hedberg died from "multiple drug toxicity" in Livingston, New Jersey, at age 37. Known for his hazy delivery, silly observations, and shy onstage persona, Hedberg now is widely regarded as one of the best comedians of all time. In 2017, Rolling Stone ranked him No. 20 in its list of the 50 Best Stand-Up Comedians of All Time.
Often hiding behind long hair and a large pair of glasses, Hedberg was among the most efficient stand-ups to ever step onstage; most of his beloved jokes are one-liners. As tribute to the late comedian, we've compiled 14 of Hedberg's best jokes, pulling from his albums, specials and late-night performances.
"My friend asked me if I wanted a frozen banana, I said, 'No, but I may want a regular banana later... so, yeah.'" - Strategic Grill Locations, 1999
"Wearing a turtleneck is like being strangled by a really weak guy all day." - Comedy Central, 1999
"I'm against picketing, but I don't know how to show it." - Strategic Grill Locations, 1999
"Every book is a children's book, if the kid can read." - The Late Show with David Letterman, 2003
"I read that last year MTV's Real World got 40,000 applications. That's amazing, man. Such an even number. You would think it would be 40,008 maybe." - Late Night with Conan O'Brien, 2004
"One time, this guy handed me a picture of him, he said, 'Here's a picture of me when I was younger.' Every picture is of you when you were younger." - Strategic Grill Locations, 1999
"I like an escalator, man, because an escalator can never break. It can only become stairs." - Comedy Central, 1999
"I order the club sandwich all the time, but I'm not even a member, man. I don't know how I get away with it." - Mitch All Together, 2003
"If you find yourself lost in the woods, f**k it, build a house. Well, I was lost, but now I live here! I have severely improved my predicament." - Mitch All Together, 2003
"I would imagine that the inside of a bottle of cleaning fluid is f**cking clean." - Do You Believe in Gosh?, 2008
"If you are flammable and have legs, you are never blocking the fire exit." - Comedy Central, 1999
"I used to do drugs. I still do, but I used to, too." - Strategic Grill Locations, 1999
"My manager's cool. He gets concerned. He says, 'Mitch, don't use liquor as a crutch.' I can't use liquor as a crutch, because a crutch helps me walk. Liquor really screws up the way I walk. It ain't like a crutch. It's like a step I didn't see." - Comedy Central, 1999
"I got a parrot. The parrot talked, but it did not say, 'I'm hungry.' So it died." - The Late Show with David Letterman, 2003
"I'm sick of following my dreams, man. I'm just gonna ask where they're going and hook up with 'em later." - Mitch All Together, 2003