Mitch McConnell Calls Amy Coney Barrett Confirmation 'Wonderful Birthday Present for Hillary Clinton'
Senate Majority Leader Mitch McConnell (R-KY) said Amy Coney Barrett's confirmation to the Supreme Court falling on Hillary Clinton's birthday was a "wonderful" present for the former Democratic presidential candidate.
Barrett's nomination and appointment has been criticized by Democrats, due to its proximity to Election Day, as well as issues over positions she might take on upcoming cases and the further conservative-slant she gives the court.
Clinton turned 73 on the day of Barrett's confirmation, and McConnell suggested she would be "so grateful" of it happening on her birthday.
"It was a wonderful birthday president for Hillary Clinton to confirm Amy Coney Barrett to the Supreme Court Monday night on her birthday," he said at a recent campaign event.
"Oh I'm sure she was so grateful, so grateful."
Questions have been raised about what Barrett's appointment could mean for the Affordable Care Act, with ex-Secretary of State Clinton among those to raise this issue.
"Senate Republicans just pushed through a supreme court justice who will help them take away Americans' health care in the middle of a pandemic," she said on Monday. "For them this is victory."
She ended her message with: "Vote them out."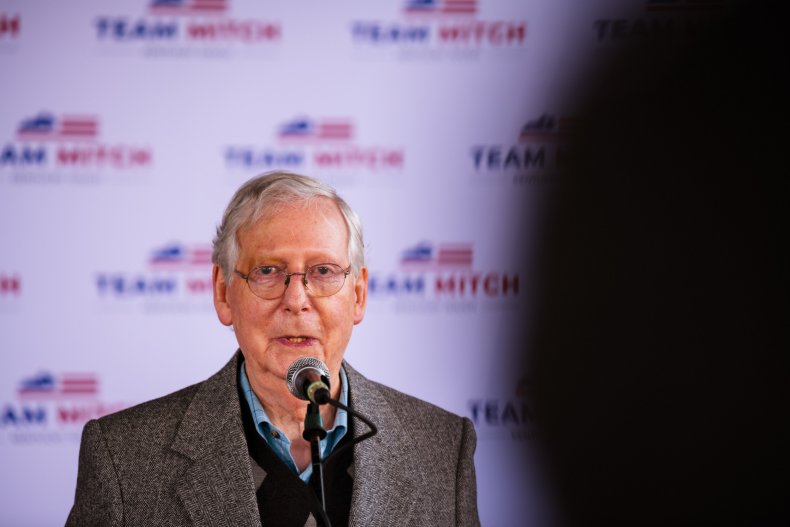 Clinton has taken issue with Barrett's appointment, questioning the judge's views on originalism, a theory which teaches that the U.S. Constitution should be interpreted with its original meaning when it was first ratified in 1788.
In her confirmation hearings, Barrett said she took this stance towards the constitution.
Responding on Twitter, Clinton wrote: "At the time the Constitution was ratified, women couldn't vote, much less be judges."
She branded the push from Republicans to get Barrett on the court an "illegitimate process" and said Barrett would "help take away your health care."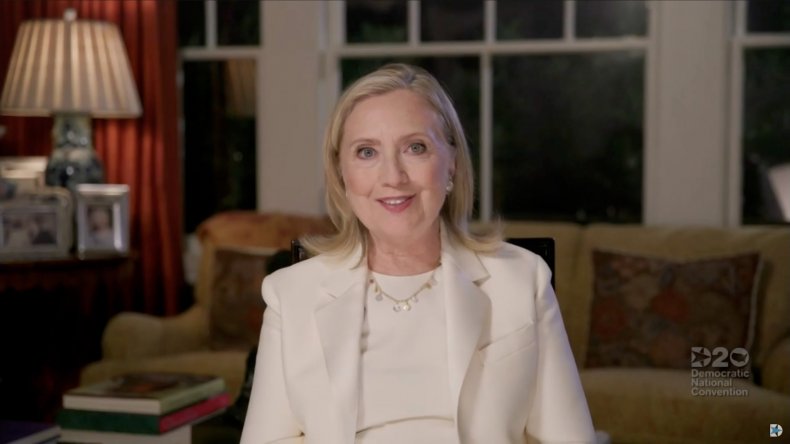 McConnell's comments are not the first time Clinton's birthday being on the day of confirmation has been raised, with the House Judiciary GOP tweeting about this.
"Amy Coney Barrett, confirmed. Happy Birthday,@HillaryClinton," read a tweet from its official Twitter account. Other accounts on the platform also shared similar such happy birthday messages to Clinton.
Clinton tweeted on her birthday that her "one wish" was for people to encourage people who might not vote to back the Democratic ticket.
"It's my birthday. Here's my one wish: that you reach out to one person in your life who may not vote this year and encourage them to turn out for Biden-Harris," she tweeted. "All of us have more power than we know."
Newsweek has contacted McConnell and Clinton's offices for comment.