Mitch McConnell Calls Biden's Plan to Remove Troops From Afghanistan a Gift to Enemies on Anniversary of 9/11
Senate Minority Leader Mitch McConnell slammed President Joe Biden's plan to withdraw troops from Afghanistan in a Wednesday speech from the Senate floor.
The Kentucky Republican began his remarks by highlighting an editorial in The Washington Post titled "Biden takes the easy way out of Afghanistan. The likely result is disaster."
"The administration decided to abandon U.S. efforts in Afghanistan, which have helped keep radical Islamic terrorism in check," McConnell said. "And bizarrely, they've decided to do so by September the 11th."
He continued, "Apparently, we're to help our adversaries ring in the anniversary of the 9/11 attacks by gift-wrapping the country and handing it right back to them."
Biden formally announced the decision to withdraw all U.S. forces from Afghanistan in a speech delivered at the White House on Wednesday afternoon. The president said that it's "time to end America's longest war" and "time for American troops to come home."
"I'm now the fourth United States president to preside over American troop presence in Afghanistan: two Republicans, two Democrats. I will not pass this responsibility on to a fifth," Biden added.
But lawmakers appear split on Biden's proposal, with some expressing concern it will embolden the Taliban and others cheering on an end to the so-called Forever War.
Senate Majority Leader Chuck Schumer praised Biden's decision to remove the troops as "very wise." The New York Democrat added that it is "a careful and thought-out plan with a real timetable and a firm end date."
Republican Senator Rand Paul tweeted his support for Biden's plan, writing: "It's great when we can find places to agree. I'm grateful President Biden is keeping President Trump's plan to leave Afghanistan, even with a delay until fall. The time to bring our troops home is now or as soon as possible. Enough endless wars."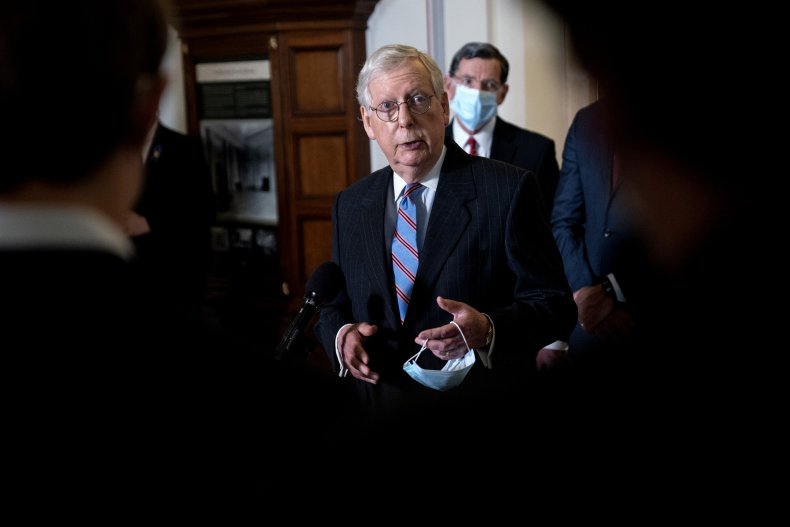 But GOP Senator Jim Inhofe of Oklahoma called the decision "outrageous" on Tuesday. And Senator Lindsey Graham, a South Carolina Republican, said withdrawing troops will cancel "an insurance policy against another 9/11."
Biden said Wednesday that the withdrawal of troops will begin on May 1 and will be done in coordination with allies and foreign partners.
"We will reorganize our counterterrorism capabilities and the substantial assets in the region to prevent the reemergence of terrorist threat to our homeland over the horizon," the president said.
"We'll hold the Taliban accountable for its commitment not to allow any terrorist to threaten the United States or its allies on Afghan soil. The Afghan government has made that commitment to us as well, and we'll focus our full attention on the threat we face today," Biden said.
This story was updated April 14 to include additional comments from President Joe Biden and lawmakers on the removal of troops from Afghanistan.