McConnell 'Holding the Whole Nation Hostage' on Stimulus: Seattle Mayor
Seattle Mayor Jenny Durkan has accused Senate Majority Leader Mitch McConnell of "holding the whole nation hostage" over a further COVID-19 stimulus package as she called for more relief to be signed off.
It has been nearly eight months since the last such bill, the CARES Act, was signed off—with an ongoing stalemate surrounding more measures being approved.
Democrat figureheads have called for McConnell to negotiate further to facilitate a bipartisan deal, with plans thus far having failed to garner enough cross-party support to make their way through both the House and the Senate.
McConnell has looked to shift the blame for this to Democrats, who have rejected slimmed-down deals, though they have criticized his lack of compromise.
In comments reported by KOMO News, Durkan said: "The person who is holding up right now is Mitch McConnell.
"It's a single individual, from Kentucky, who is holding the whole nation hostage. I think it's unforgivable."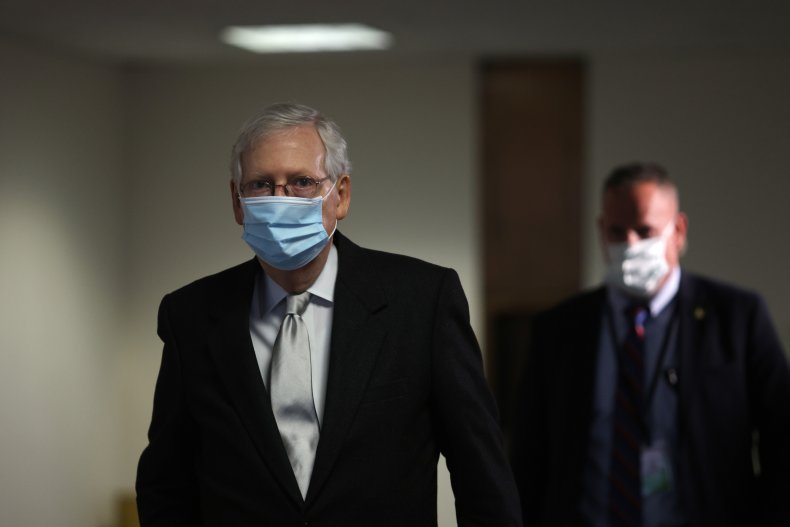 Regarding what Congress should do, she called upon lawmakers to "push it through," referring to a fresh package of stimulus measures.
Outlining who she feels needs more support, she said: "It's small businesses, people who are trying to make the mortgage for small businesses and keep their workers on the payrolls.
"That's where we need help right now, and the sooner they can get it, the sooner our city and every city across America will be better."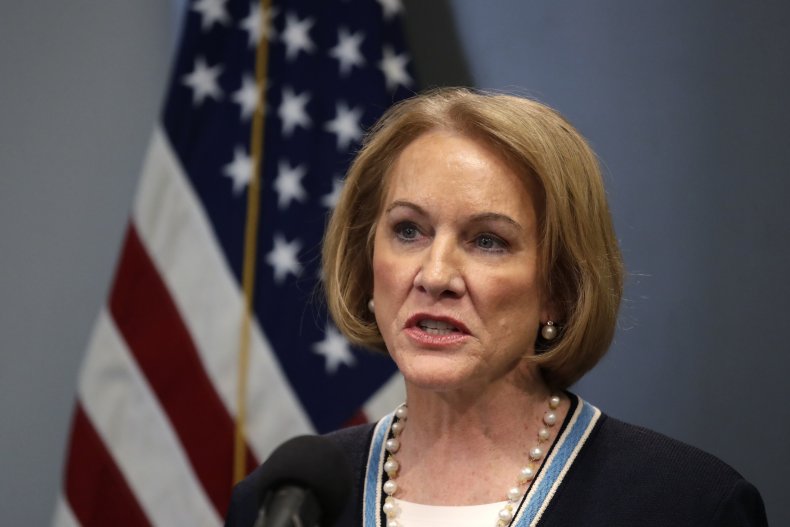 In recent comments, having been asked to partake in further talks with House Speaker Nancy Pelosi (D-CA) and Senate Minority Leader Chuck Schumer (D-NY), McConnell said: "Republicans have tried for weeks to pass another targeted rescue package. It would send hundreds of billions of dollars to schools, unemployment aid, another round of the job-saving PPP, and healthcare.
"Democrats repeatedly blocked it all. Let's hope they let us make law soon."
Though there has been support for a stimulus of some kind from lawmakers on both sides of the aisle, demands from each side have led to an impasse.
A Democrat-led package, the $3.4 trillion HEROES Act, passed the House of Representatives in May. An updated version—marking a reduction on topline spend to $2.2 trillion—also passed in October.
These plans have been met with pushback from the GOP-controlled Senate—with Republican leadership in the upper chamber pushing for less spend. Democrats have disputed the issue being over spend per se, but have suggested the Republican proposals have not met the needs of the crisis.
Newsweek has contacted Durkan and McConnell for further comment.
The dispute comes with the number of confirmed COVID-19 cases in the U.S. throughout the pandemic having surpassed 11 million, according to Johns Hopkins University figures.
The below graphic from Statista shows the nations with the most confirmed cases as of November 16.