Mitch McConnell Is My Person of the Year and That's Not a Good Thing | Opinion
Another 853,000 people applied for unemployment benefits last week. Will we ever get another COVID relief bill out of Congress? Yes, but not before before Senate Majority Leader Mitch McConnell says so. This week in On the Street: a closer look at the court-packer himself and his very special year. Also: Facebook and Uncle Sam enter the octagon—and McKinsey & Company apologizes for, essentially, being McKinsey & Company. But there's more: Goldman Sachs, Oracle and Elon Musk head south, and our obscure holiday music of the week feature puts the spotlight on Graham Parker. We kick off with Mitch: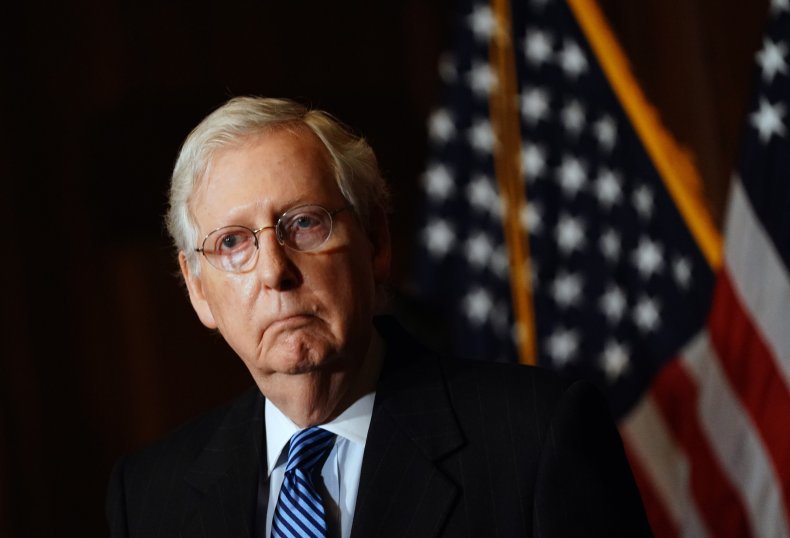 Obstructor of the Year: Time magazine chose President-elect Joe Biden and Vice President-elect Kamala Harris as its Persons of the Year. But my guy is Mitch McConnell, who has for the most part run the country during the COVID-19 crisis. And that's not a good thing. Let's take a look at his nearly year-long quest to speed-bump COVID financial relief. It started okay last March. Congress passed a $2.2 trillion bailout bill; even McConnell could see that the economy was heading straight into the you-know-what. The bailout extended, and expanded, unemployment benefits, among other things, and provided aid to struggling businesses. My friend's music school stayed open because of that bill. Others were able to pay for rent and groceries and pharma co-pays because the Feds kicked in an extra $600 a week in unemployment benefits. Sure, not everything went right. Folks like AutoNation and the Los Angeles Lakers had no business getting money intended for small businesses. But the bailout was a success anyway. The funds softened the blow of the recession. But more was needed; even Fed chief Jerome Powell backed additional relief. That was apparently too much for McConnell to take. Perhaps he was hoping COVID would just disappear by Easter and the economy would roar back like President Donald Trump's economic court jester, Larry Kudlow, said it would. That way, McConnell could turn his attention back to packing the federal courts. But in May, Congressional Democrats passed at $3 trillion bill. Why? COVID didn't vanish, state and local governments were struggling big-time, and the enhanced jobless benefits would run out at the end of July. Mitch, though, refused to bargain. He didn't want to help those nasty blue states, for one thing. Well, you know the rest of the story: the extended benefits ran out and millions of Americans remained unemployed—and many got sick and died as COVID spread across the nation. Still, McConnell persisted. So the Democrats passed still yet another bill, this time a $2.2 trillion one a few weeks ago. Treasury Secretary Steven Mnuchin and House Speaker Nancy Pelosi launched negotiations; "moderate" lawmakers came back with a $900 billion compromise, which eventually became a $908 billion plan. Well, McConnell still isn't budging, especially when it comes to state and local aid. (You, know, helping "blue" states is a bad thing to folks in the "red" colonies.) Unless of course, Mitch gets COVID liability protection for companies. To make matters worse, Mnuchin, McConnell and the White House decided to swap out the extended unemployment benefits in the proposed bill for a one-time $600 check. Well, boys, you really need both. "Maybe," tweeted Rep. Alexandria Ocasio-Cortez, "if everyone in the US incorporated as an LLC, Mitch McConnell would actually do something for them." Fair point, AOC. In any case, Congress is expected to pass something this week, partially at the urging of President-elect Biden, who wants a "first step" aid bill before he takes office. That's great, but Congress better get it right this time. There may not be another round of help unless the Democrats take control of the Senate after the Jan. 5 runoffs in Georgia. Mitch McConnell, after all, will always be Mitch McConnell.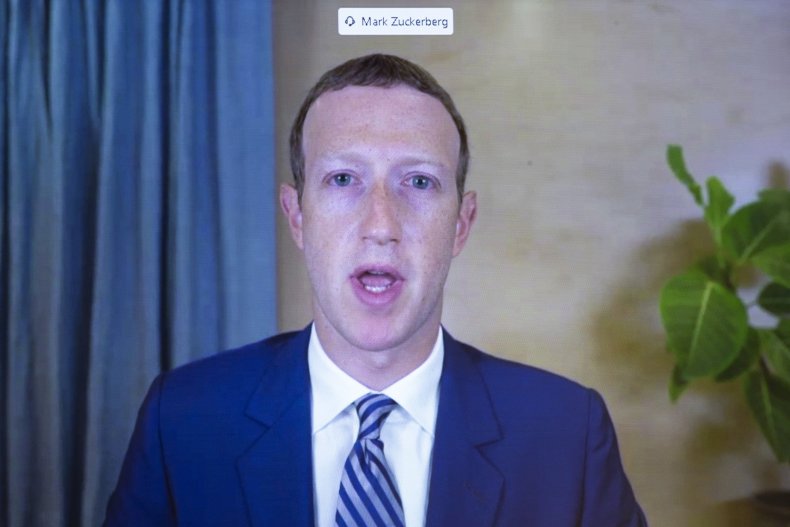 Facebook vs. Everybody: Last week, the Federal Trade Commission (FTC) and 40-plus states filed an anti-trust suit against Facebook, saying the social network company cemented its market dominance through the purchase of social media rivals like Instagram and WhatsApp. In other words: illegally eliminated any competitive threat. The government remedy? Have Facebook sell off Instagram and WhatsApp and agree to some pretty strict checks and balances. (This bipartisan suit follows the recent Justice Department antitrust filing against Google.) Facebook, of course, denies it all. The usual big tech argument is that the circle of life in the business doesn't allow for monopolies. You know, the free markets will eventually take care of any competitive problems. We all, of course, barely remember MySpace, which Facebook throttled. You probably don't remember Digital Equipment Corp., which was the world's second-largest computer company in the '80s until the PC knocked it off. Even Microsoft looked like it would literally take over the world at one point and was almost broken up earlier this century. (Am I the only one here who remembers the glory days of WordPerfect and Lotus 1-2-3?) But this time it actually feels different—the circle-of-life theory doesn't quite hold true anymore. Big tech just feels too big these days. Maybe that's why the Feds won't rest until the power players—Apple, Facebook, Google and Amazon—are somehow constrained. The Big Four "seem to have entrenched power to an extent earlier companies didn't and the network effects of Facebook are hard to replicate," explains Michael Carrier, an antitrust expert and law professor at Rutgers University. Where is this lawsuit going? Will Facebook cut to the chase and strike a deal quickly? "Facebook will go to the mat on this one," predicts Carrier. "They've known this is coming...they will have no interest in splitting off Instagram or WhatsApp." Facebook, he adds, "will say in court that the FTC approved the deals, but FTC will say in response that information about Facebook's intent only recently was uncovered." So if you're a fan of such litigation, grab your popcorn and get ready for a long haul in court. This one is going to be the battle of the ages.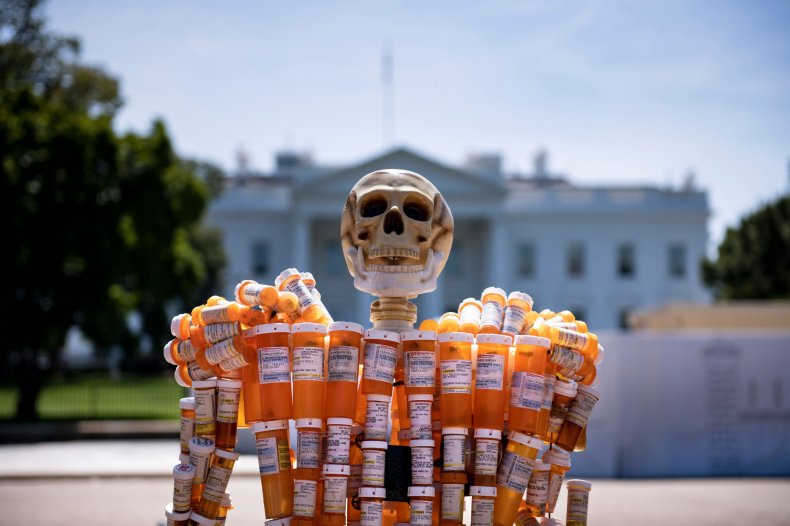 Do First, Ask for Forgiveness Later: Pretty extraordinary mea culpa last week from consulting giant McKinsey & Company, the place where young American Ivy Leaguers go to work and get rich. (Or richer.) A few weeks ago, The New York Times peeled back a McKinsey scheme to "turbocharge" the sales of OxyContin pusher, Purdue Pharma, at a time when thousands of users were dying from overdoses. Some of McKinsey's advice: offer rebates to pharma firms like CVS for said overdoses. The Times also revealed, via court documents, that there was even chatter between two senior-level partners about "record purges" related to their work with Purdue. (Review the grisly details right here.) Well, last Tuesday, McKinsey issued a public apology of sorts for its work with Purdue and promised to get to the bottom of any wrongdoing. McKinsey said this on its website, per the Times: "We recognize that we did not adequately acknowledge the epidemic unfolding in our communities ...We have been undertaking a full review of the work in question, including into the 2018 email exchange which referenced potential deletion of documents. We continue to cooperate fully with authorities investigating these matters." After the original Times piece, bipartisan outrage followed in Congress from Missouri Republican Senator Josh Hawley to Hawaii Democratic Senator Brian Schatz. My prediction: President-elect Joe Biden's attorney general will be pretty busy in January.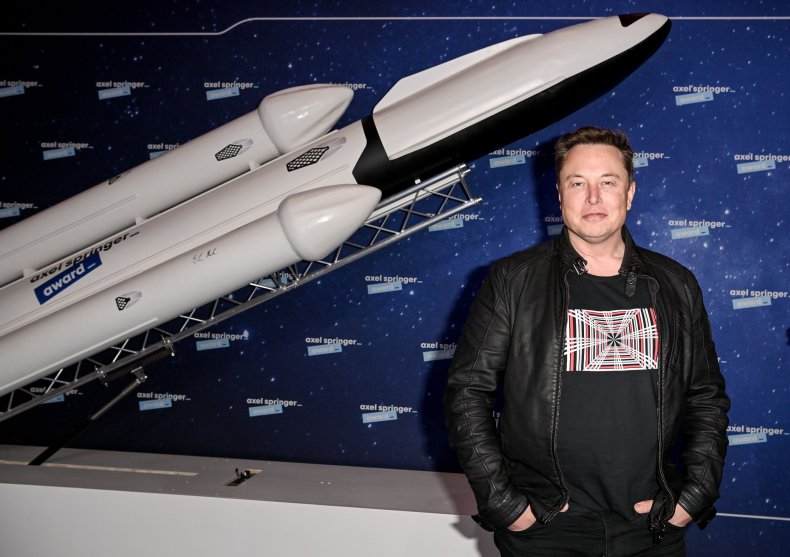 Loose Change: There's always a rest of the story. A few weeks back, on Nov. 27, the great Tony Hsieh, co-founder of Zappos, died in a Connecticut fire. Everyone, or at least me, was puzzled. A fire? How? But The Wall Street Journal revealed a few days back that Hsieh was suffering from depression, drug use, dabbled in extreme weight loss regimens, and had an apparent obsession with, yes, fire. Very sad ending for one of this generation's great entrepreneurs. Rest in peace, Tony Hsieh...What Does Grimes Think? More companies fleeing south. Per Bloomberg, Oracle's headquarters heading to Austin and Goldman Sachs is searching for office space in Florida. (How about The Villages?) Meanwhile, Tesla founder Elon Musk told the Journal he's already fled California and moved to Austin where he can be closer to his space operations and a new Tesla plant. (And save a few bucks on state income taxes.) Does this north and west-to-south migration mean more blue votes in red states? Read all about it in a piece I wrote with Sam Hill this past July. See you in 2025, Ted Cruz!...Billionaire of the Week: Airbnb's co-founder Brian Chesky is worth some $11 billion after his company went public last Thursday...Nickname of the Week: New Jersey Governor Phil Murphy referred to Matt Gaetz as "Representative Matt Putz" after the Florida congressman appeared at a young Republicans "gala" in New Jersey where attendees apparently forgot to wear face masks during a COVID surge...On the Street Jukebox: Two great Graham Parkerholiday songs from 1994: one with Nona Hendryx on "Soul Christmas"—and solo Parker on "Christmas Is For Mugs"...thanks for reading and listening...hg