Mitigating Long-term Effects of the Pandemic on Children of Color | Opinion
The meeting notification sound on my computer went off.
My 13-year old son: "I hate that sound."
Me: "Why?"
My son: "Because it reminds me of Zoom classrooms."
As a mother of two boys aged 13 and 12, I have been thinking a lot about how my sons have been handling the pandemic, and what the lingering effects will be, especially on their mental health as they get older.
As an epidemiologist, in the past year, I received funding to study the physical, mental and social impacts of the coronavirus pandemic, particularly among marginalized populations. As more people continue to receive the coronavirus vaccine in the U.S., there is hope for protection from the short and long-term physical effects of the virus and a return to "normal" life after the pandemic. However, the effects on mental health, especially among children in communities of color, cannot be ignored.
During the pandemic, children were isolated from their means of socialization and external support for extended periods of time. They were unable to participate in sports, one of the key ways to socializing, bonding and improving mental health. They were unable to seek help from other caring adults at school or in other places, bonds that naturally form during in-person interactions. Many saw their parents lose their jobs. Others lost their parents and other family members, and as funeral services moved to Zoom and other rites were abandoned altogether, many were not able to participate in the cultural processes of grieving, and ways in which people naturally strengthen bonds as a result of death.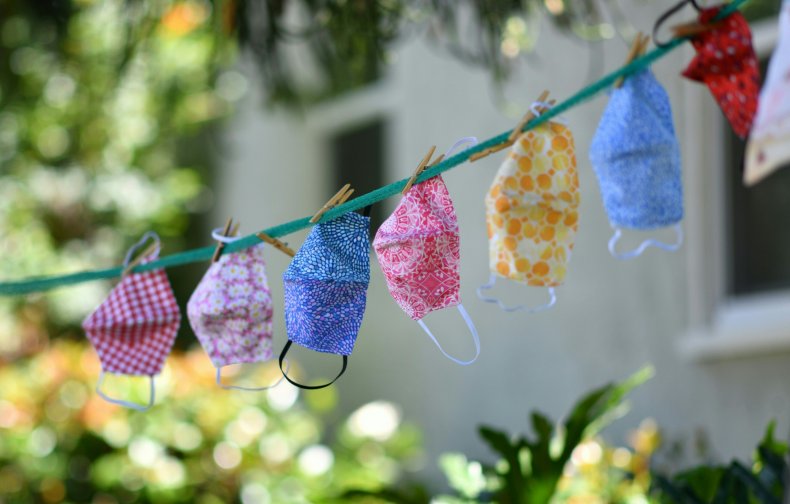 Communities of color were worst affected: Black people, Hispanics and American Indians/Alaskan Natives were around twice as likely to die from COVID-19 compared to white people. The contrast is even more stark among children: American Indian and Alaskan Natives are 7.6 times more likely to die from COVID-19, Black children are 5.3 times more likely to die, Hispanic children are 4.7 times more likely to die and Asian and Pacific Islander children are 2.1 times more likely to die, compared to white children.
In a national survey, nearly one in three parents stated that the mental health of their children had worsened during the pandemic. Traumatic events not only have short-term effects on mental health, but the long-term effects can be just as debilitating. Mounting evidence suggests that the effects of a traumatic event linger long after the event itself, and can lead to adverse health outcomes including obesity, hypertension and cardiovascular disease. Therefore, we must prioritize understanding the mental health effects of the pandemic on children.
As society slowly returns to its post-pandemic version of "normal," we must remember that the effects on mental health continue to linger in our children and may have implications for their long-term abilities to fully function as adults. We must be proactive in protecting the mental health of our children.
I propose three ways to do that:
—Invest in, and heavily promote mental health services for children, paying particular attention to communities of color, specifically Native American, Black and Hispanic communities, as these children suffered the brunt of the pandemic. They also are less likely to have access to care. The National Institute of Mental Health (NIMH) should make this a priority. Currently, there are studies being conducted by NIMH in adults but not in children.
—Develop a national cohort of young children to study the mental health effects of the pandemic over time, ensuring that children from all communities are well-represented.
—Support the ability of schools and youth sports organizations to identify struggling children and provide resources to help ameliorate mental stress.
Proactively addressing mental health issues among all children can go a long way toward improving the health of the next generation of leaders. However, we must act now, before it's too late.
Dr. Marcelle Dougan is an assistant professor of public health at San José State University and a Public Voices Fellow with The OpEd Project.
The views expressed in this article are the writer's own.