Mitsubishi Offers Landmark Apology to American Prisoners Held During World War II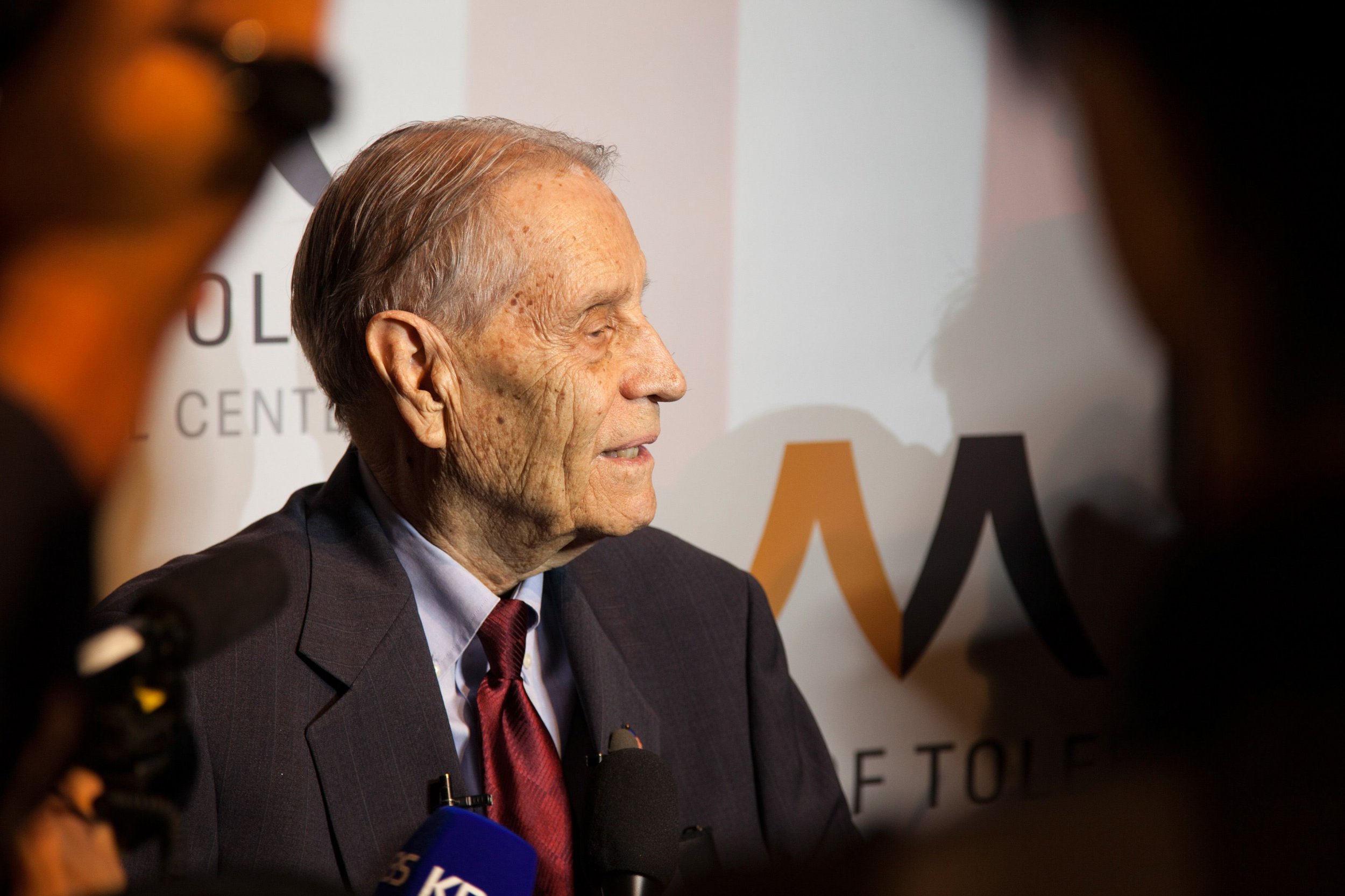 An executive with Japanese construction company Mitsubishi Materials issued a public apology over the weekend to American prisoners of war who were forced to work in the company's mines and industrial sites during World War II.
The apology is believed to be the first by a Japanese company to prisoners of war held during the war, the BBC reports . The apology was delivered Sunday during a special ceremony at the Museum of Tolerance at the Simon Wiesenthal Center in Los Angeles attended by family members and a former prisoner who described it as a "glorious day."
"I deeply appreciate this gathering, where I gave my most sincere apology to former POW Mr. James Murphy and all other U.S. POWs who were forced to work in the mines of the former Mitsubishi [mining company], as well as their families," Hikaru Kimura, a senior Mitsubishi Materials Corp. executive, said at the event. Mitsubishi Materials Corp. is part of the Mitsubishi Group.
The effort to gain an apology from Mitsubishi was led by Kinue Tokudome, director of the U.S.-Japan Dialogue on POWs, The Guardian reports .
About12,000 American POWs were forced to work at various Japanese work sites during World War II, an estimated 500 of them in mines and industrial plants run by Mitsubishi Mining Corp., The Associated Press reports. The Japanese government formally apologized to American prisoners five years ago, according to the BBC.
"This happens to be the first time we've heard those words, and they really touch you at the heart," James Murphy, 94, a former POW who was forced to work in a copper mine, said during the event. "We hope that we can go ahead now and have a better understanding, a better friendship and better ties with our allies, Japan."
Murphy said he was denied food, clothing and sanitation during his time as a POW, which he said was akin to "slavery," Al-Jazeera reports.
Mitsubishi officials said they felt "a deep sense of ethical responsibility for a past tragedy" and apologized for not saying sorry earlier, according to the AP.
May 8 was the 70th anniversary of V-E Day, which marked the end of World War II in Europe. September 2 will mark the 70th anniversary of Japan's surrender, which officially brought an end to the entire war.