Mitt Romney Calls Trump 'Phony' and 'Fraud' in Speech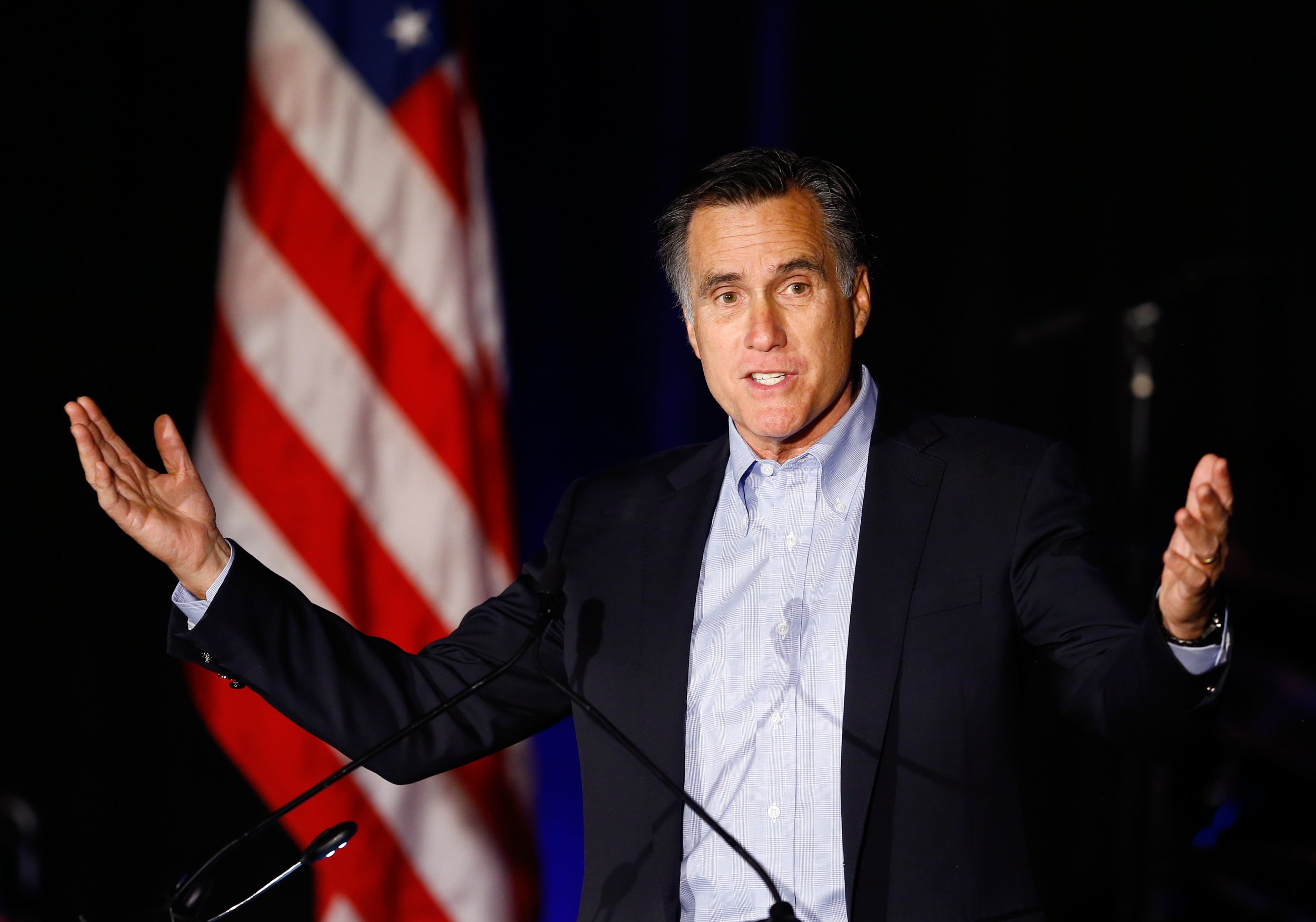 Updated | In a speech delivered today, Mitt Romney pleaded with fellow Republicans to rebuff Donald Trump.
Romney labeled Trump a "phony" and a "fraud" and argued that Trump's "promises are as worthless as a degree from Trump University." He also argued that Trump would lose to Hillary Clinton in the general election in November.
For Romney, who was the GOP's presidential nominee in 2012, to openly attack Trump, who is the odds-on favorite to be the party's nominee in 2016, is unprecedented in the modern Republican Party, and it shows just how much the party may stand to lose if Trump becomes the nominee. The New York businessman polls dismally with minority voters and women, both growing slices of the American electorate, and his anti-immigrant rhetoric could stain the GOP in the minds of Latino voters. "Trump's campaign is based on xenophobia, race-baiting and with just a tinge of religious bigotry," South Carolina Senator Lindsey Graham said.
Former Republican presidential nominee John McCain echoed Romney's sentiments in a statement. "I share the concerns about Donald Trump that my friend and former Republican nominee, Mitt Romney, described in his speech today," McCain said. "I would also echo the many concerns about Mr. Trump's uninformed and indeed dangerous statements on national security issues that have been raised by 65 Republican defense and foreign policy leaders," McCain chairs the Senate Armed Services Committee.
Trump, never one to back down, lashed out at Romney before his speech was even delivered. Trump labeled Romney "a stiff" and "a horrible candidate" and said he "should have easily beaten Barack Obama in 2012."
A growing number of Republicans have come out against Trump, but their options to stop the bombastic businessman from seizing the party's nomination look increasingly few as the Republican National Convention in Cleveland approaches.
Most recently, Republican strategists have floated the idea of a brokered convention, in which pledged delegates would be allowed to vote for the candidate of their choosing. But that could happen only if Trump fails to clinch the nomination outright by winning more than half of all delegates.