Mitt Romney Chastises Biden-Burisma Probe as 'Political Exercise': 'Not the Legitimate Role of Government'
Senator Mitt Romney continued his public opposition Wednesday to an investigation led by a GOP colleague involving Democratic presidential nominee Joe Biden and his past dealings with Ukraine.
That probe, led by Sen. Ron Johnson, is in part designed to help President Donald Trump win re-election, the Wisconsin Republican has admitted.
Romney offered his most blunt criticism yet of the investigation during a Senate Homeland Security Committee hearing, which Johnson chairs.
"That, I think, from the outset, had the earmarks of a political exercise," Romney said. "And I'm fearful that comments made in the media recently have only confirmed that perspective."
The Utah Republican appeared to be referring to remarks made by Johnson last month and reiterated this week that the Biden probe "would certainly help Donald Trump win reelection and certainly be pretty good, I would say, evidence about not voting for Vice President Biden."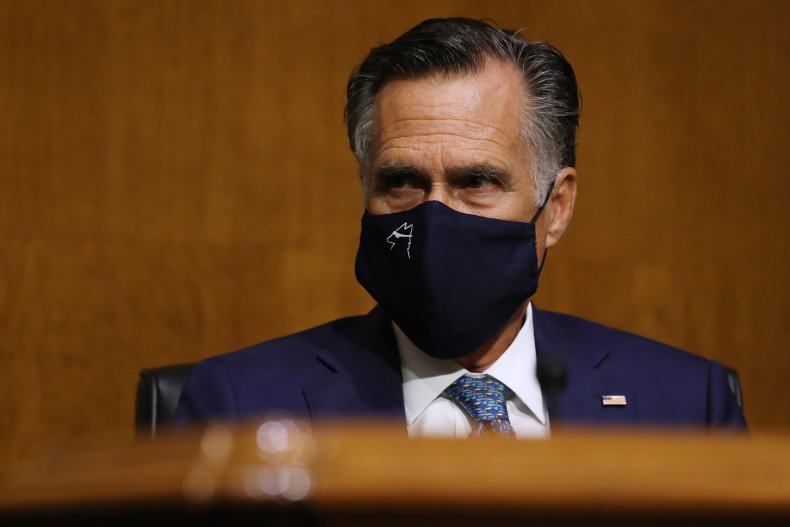 The probe is looking into the disputed claims that as vice president, Biden orchestrated the removal of a top Ukrainian prosecutor to protect his son, Hunter, who was involved with the Ukrainian energy company Burisma.
Though an apparent conflict of interest, there has been no evidence of wrongdoing, and the international community supported Biden's position at the time to oust Ukrainian prosecutor Viktor Shokin.
Romney went on to say it is the job of opposition research, campaigns, political parties and the media to uncover such politically damaging information about a presidential candidate—not the government.
"It is not the legitimate role of government, for Congress or for taxpayer expense to be used in an effort to damage political appointees," Romney said.
Democrats and the Biden campaign have accused Johnson of conducting an illegitimate probe aimed at trying to derail Trump's political opponent by preparing to release a report about his Biden-Burisma findings in the run-up to the November election.
At the hearing, the committee authorized more than three dozen subpoenas and depositions of Obama-era officials as part of a separate, but partisan, probe into potential wrongdoing during the presidential transition period. A vote to subpoena a witness for the Biden-Burisma investigation was scuttled at the last minute.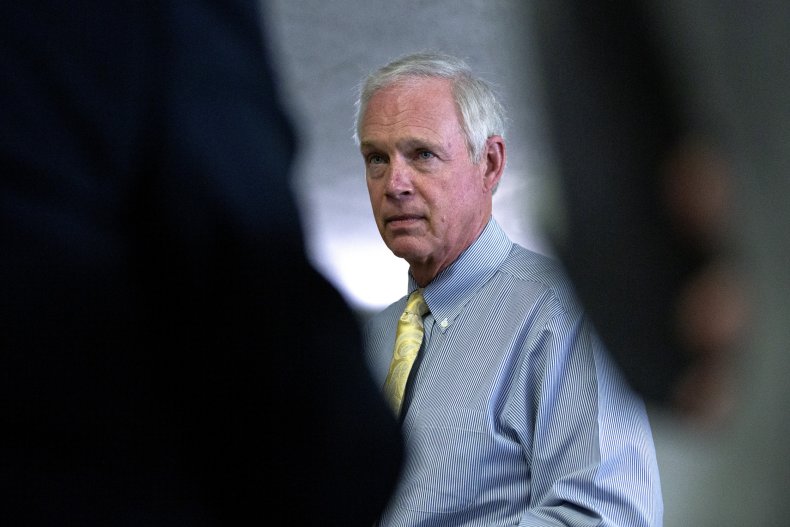 Immediately following Romney's remarks, Sen. Rick Scott (R-FL) came to Johnson's defense and offered him praise.
"I want to thank you for your efforts," Scott told Johnson. "Every time I've had a conversation with you about these investigations, your focus is to get the truth out."