Mitt Romney: Trump Won't Be 'Role Model For My Grandkids' Because He Lies and Attacks People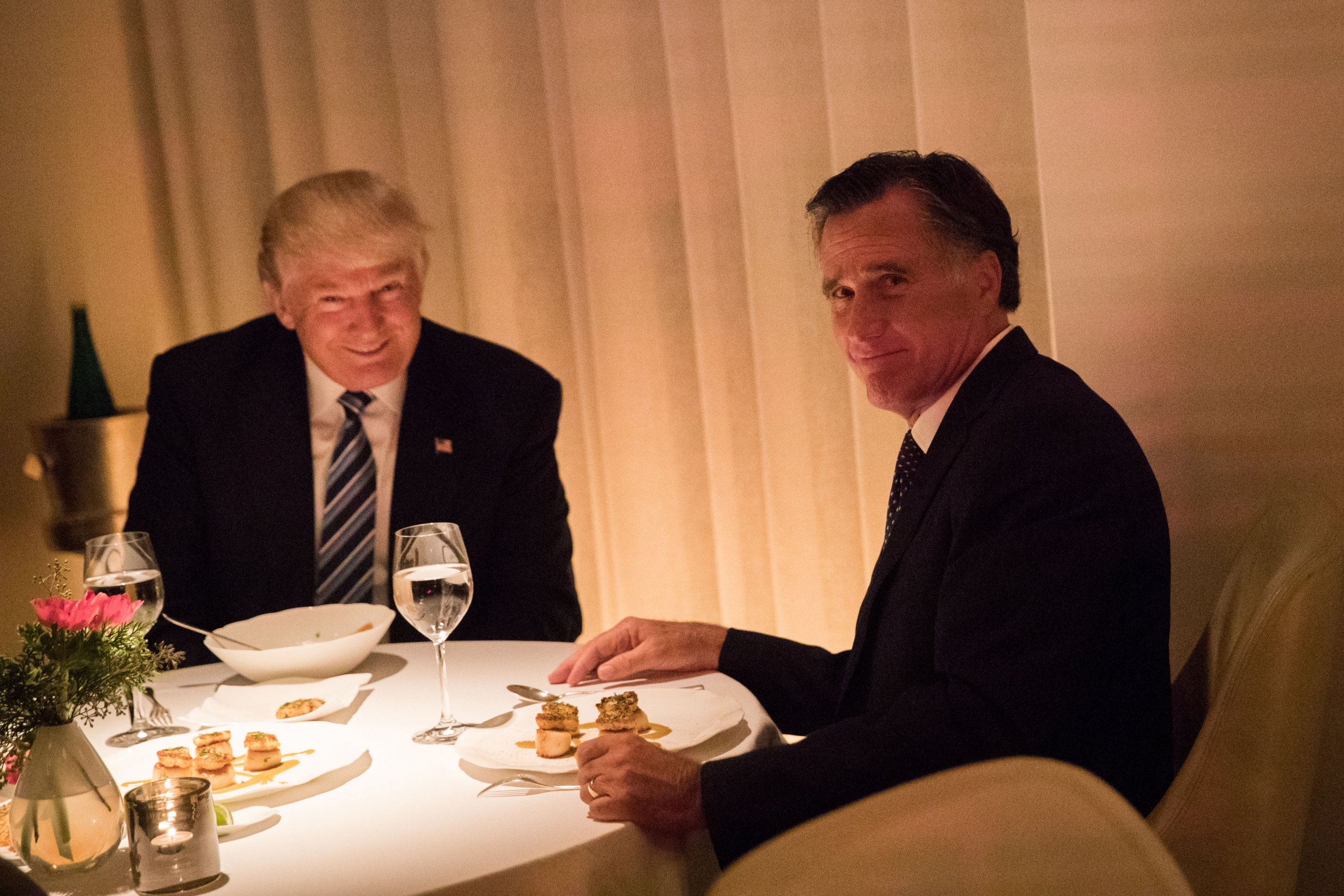 Former presidential candidate and current Senate candidate Mitt Romney said Tuesday that he would not use President Donald Trump as a role model for his grandchildren because of Trump's "personal style."
Romney, who was beaten by Barack Obama in the 2012 election, was a fierce critic of Trump during the 2016 campaign. But since Trump won the White House he has spoken of the president in a more favorable tone and the two met during the transition when Romney was reportedly under consideration for the role of Secretary of State.
Asked by NBC News, though, whether he would consider Trump a role model, Romney was clear where he stood on the president's conduct, if not his policies.
"I don't think that I would point to the president as a role model for my grandkids on the basis of his personal style," he said. "He has departed in some cases from the truth, and has attacked in a way that I think is not entirely appropriate. I think that his policies have been by and large a good deal better than I might have expected. But some of the things he has said are not ones that I would aspire for my grandkids to adopt."
Romney, the former governor of Massachusetts, faces a Republican primary in the race for a U.S. Senate seat in Utah as he seeks to reenter politics. Speaking last month, he would not confirm whether he would back Trump as the Republican Party's candidate for the 2020 presidential election.
"I will make that decision down the road," Romney told CNN. "As a person of political experience, if I endorse someone, I'll want to know what's in it for Utah and what help would he provide for us on key priorities in Utah. So I'm not a cheap date."
In recent weeks, Trump has stepped up his attacks on institutions, including the FBI and the Justice Department, amid the continued investigation into his campaign and its possible links to Russian officials. Repeatedly referring to the probe, which has been led by Special Counsel Robert Mueller, as a "witch hunt," Trump has falsely claimed that former Director of National Intelligence James Clapper had admitted to "spying" on his campaign. Trump has even christened the affair "spygate."
Trump has also become infamous for his personal attacks on those who have opposed him, from political rivals like Hillary Clinton and Elizabeth Warren, to television personalities such as MSNBC's Joe Scarborough and Mike Brzezinski.