Mitt Romney Doubles Down on Diplomatic Boycott of 2022 Beijing Winter Olympics
The start of the 2022 Beijing Winter Olympics is a little more than nine months away, and rumblings of a boycott keep getting louder. During a moment with the press pool on Thursday, Utah Republican Sen. Mitt Romney stood his ground on earlier statements this year of supporting a diplomatic boycott of the Games, but not one that would affect the athletes.
Romney said a diplomatic boycott of the Beijing Olympics would simply mean not sending diplomats to China.
"We're not gonna punish our athletes who've prepared all their lives for this moment," said Romney, who was president of the Salt Lake City Olympics in 2002. "But we're going to make sure we make it very clear we do not support the Beijing Olympics."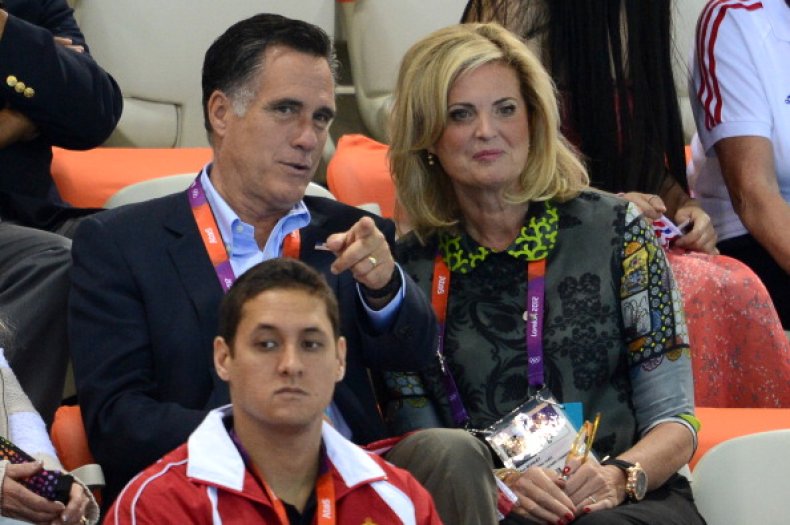 Calls for a boycott of the 2022 Beijing Winter Games have mounted because of alleged human rights issues against minorities in western China.
A coalition of groups that represent Hong Kong residents, Tibetans, Uyghurs and others, issued a statement earlier this month to call upon "all governments and people, including all National Olympic Committees and Olympic athletes" to boycott the 2022 Winter Games.
"The Chinese government is committing genocide against the Uyghur people and waging an unprecedented campaign of repression in East Turkistan, Tibet and Southern Mongolia, as well as an all-out assault on democracy in Hong Kong," the group called Boycott Beijing 2022 wrote.
"Participating in the Beijing Olympic Games at this time would be tantamount to endorsing China's genocide against the Uyghur people, and legitimizing the increasingly repressive policies of the totalitarian Chinese regime," the group continued.
Romney's statement on Thursday piggybacks what he said in March, and it backs up an amendment by him and Virginia Democratic Sen. Tim Kaine that would allow for American athletes to travel to China and compete, but have no U.S. diplomatic presence.
The Chinese Communist Party (CCP) has detained more than 1.75 million Uyghurs in reeducation camps in western China, and there could be as many as 3 million.
The Boycott Beijing 2022 group has urged the IOC to cancel or move the upcoming Winter Olympics from China, claiming the country never made full on promises to curb allegations of such human rights violations prior to the 2008 Beijing Summer Olympics.
"In spite of Beijing's failure to keep human rights promises made before the 2008 Summer Olympic Games, and despite repeated requests by affected peoples and human rights groups to move or delay the 2022 Beijing Games, the International Olympic Committee (IOC) has decided to put profit before human lives and turn a blind eye to genocide," the group stated. "It is now up to the international community to take action."
Despite several calls like Boycott Beijing 2022 and actions by western governments like the U.S., the International Olympic Committee (IOC) has been steadfast in keeping the Olympics in China.
The IOC has previously stated it has nothing to do with world politics, wishing to remain "neutral" in the matter.
"We are not a super-world government," IOC President Thomas Bach has said.
Meanwhile, representatives of the Chinese government have said any boycott of their Games is "doomed to failure."
Neither Beijing nor China are obligated to address any human rights issues going on there, but Paris and Los Angeles—who are hosting the 2024 and 2028 Summer Olympics, respectively—have already signed contracts to confront any problems surfacing in their countries regarding human rights issues.