Mitt Romney Clashes with GOP Lawmakers Over Electors 'Madness'
The threat to try to overturn the electoral college result is not what should happen in a democratic country, Senator Mitt Romney has said, according to NBC.
Despite numerous legal challenges to the election being thrown out, President Donald Trump's campaign and some allied Republicans continue to dispute the result that Joe Biden won and make unsubstantiated claims about voter fraud.
Rep. Mo Brooks (R-AL) is looking to lead a group of House conservatives to formally contest the Electoral College's certification of Biden's win on January 6.
Brooks has repeatedly disputed the election results and made the claim, dismissed by experts, that Biden's victory was due to noncitizens voting and relaxed voter identification laws in critical states.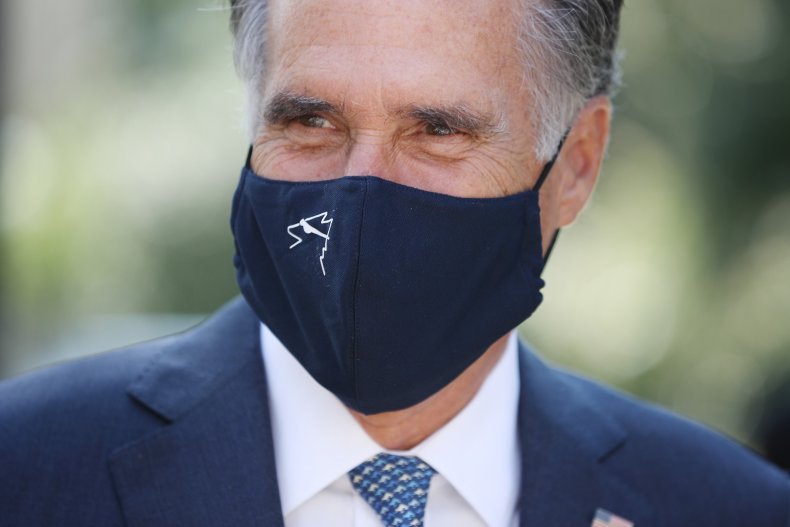 But Romney, the Republican senator for Utah who has in the past publicly opposed Trump, took a swipe at any such attempt to change the election result.
"This is madness. We have a process, recounts are appropriate, going to the court is appropriate and pursuing every legal avenue is appropriate, but trying to get electors not to do what the people voted to do is madness," he said in comments tweeted by NBC's Frank Thorpe.
"It would be saying, 'Look, let's not follow the vote of the people, let's instead do (it) what we want. That would not be the way a democratic republic ought to work," Romney said, according to the NBC journalist, who added that the senator expressed confidence that such a move would be rejected. A spokesperson for Romney's office confirmed to Newsweek that he made the comments.
The proposed move by Brooks when Congress gathers to count the electoral votes on January 6 would at most only be symbolic and simply delay the certification of the presidential race by hours, rather than make any significant difference to the result, ABC News reported.
A member of Congress can object to its counting of electoral votes and declaration of results but both a member of the House and Senate must raise the objection. It would then have to be approved by both chambers which is a long shot given that the House is controlled by the Democrats.
Meanwhile, election officials, state leaders and courts continue to reject Trump's efforts to cast doubt on the election result. On the same day that Nevada's Supreme Court threw out a challenge, the U.S. Supreme Court rejected attempts to block the certification of the result in Pennsylvania.
Last week, Trump's own attorney general Bill Barr said that the Justice Department had not uncovered evidence of fraud.
The graphic below from Statista shows the amounts spent in this century's elections.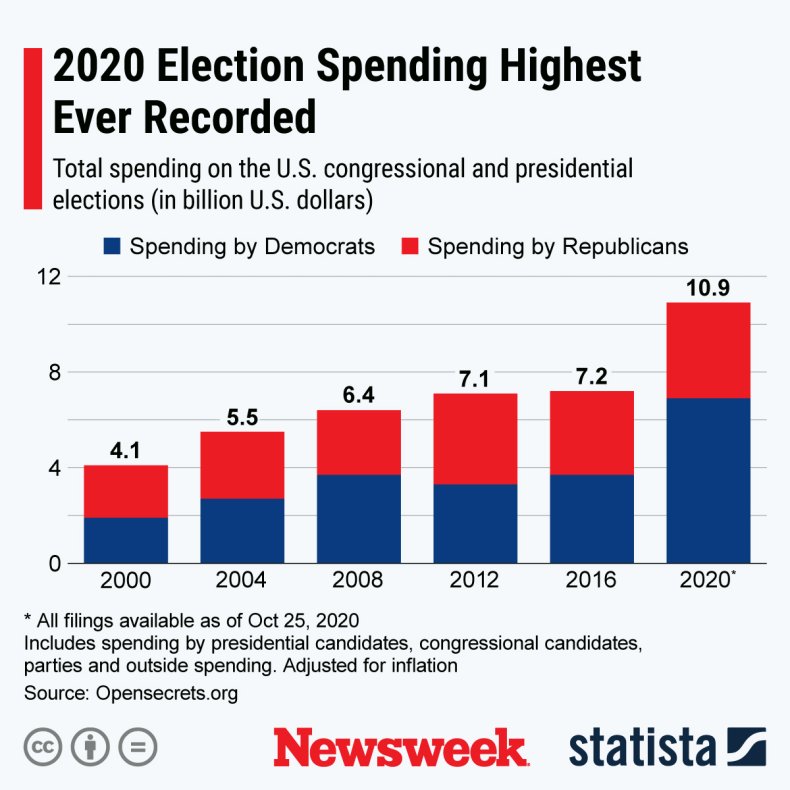 This story has been updated to include a response from Sen. Romney's office.