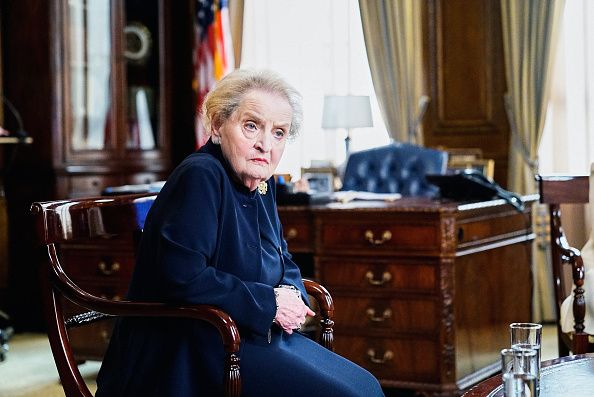 Former U.S. Secretary of State Madeleine Albright apologized to Mitt Romney on Tuesday for having underestimated Russia when the now-senator was being mocked for claiming during his 2012 presidential election campaign that Moscow was Washington's greatest adversary.
During a House intelligence committee hearing on the rise of authoritarianism around the world, Albright said she would like to apologize to Romney because she was wrong about Russia's capabilities and the aspirations of Russian President Vladimir Putin in the post–Cold War era.
"I think we thought that when the Cold War is over, we thought we'd won it…. I think we forget that we're dealing with a KGB agent, and I think he's played a weak hand very well," Albright said of Putin. "And I personally owe an apology to now-Senator Romney, because I think we underestimated what was going on in Russia…. Putin has put them back on the scene."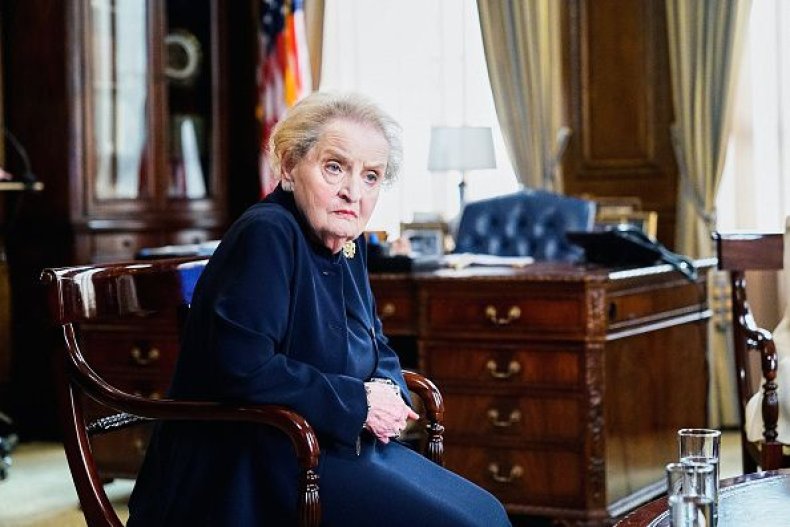 When Romney ran against Barack Obama in 2012, the former president mocked Romney's assessment of the threat from Russia during a highly publicized debate.
"When you were asked, What's the biggest geopolitical threat facing America? you said, 'Russia.' Not Al-Qaeda; you said Russia," Obama told Romney. "The 1980s are now calling to ask for their foreign policy back, because the Cold War's been over for 20 years."
The exchange was widely viewed as a defeat for Romney. But the experts speaking before Congress on Tuesday widely agreed that Russia is one of the biggest adversaries of both the U.S. and democratic values.
"Russia does not only invade its neighbors and poison its suspected adversaries; it also seeks to poison our democracies and media," Anders Fogh Rasmussen, former NATO secretary-general and former prime minister of Denmark, told the intelligence committee. "Russia is responsible for 80 percent of disinformation activities."
Experts also noted that countries like China, Iran and Venezuela have authoritarian governments and that U.S. allies like Turkey, Hungary and Poland have leaders who are chipping away at democratic values and causing the countries to slip into authoritarianism.
Andrea Kendall-Taylor, a senior fellow at the Center for a New American Security, said the rise of authoritarianism around the world is a serious threat to U.S. national security.
"Democracy is being dismantled by leaders coming to power through free and fair elections," Kendall-Taylor said. "Russia and China have long sought to undermine democracy promotion. China's rise, especially combined with its deepening relationship with Russia, will undermine democracies."
Intelligence committee Chairman Adam Schiff said during the hearing that Russia had "successfully exploited our open political dialogue." U.S. intelligence agencies have unanimously concluded that Russia interfered in the 2016 presidential election using disinformation campaigns that attempted to sow divisions in society and suppress voting.
Tuesday's hearing on authoritarianism was the first open hearing under the new Democratic House majority.