Mitt Romney Launches Scathing Attack on Donald Trump, Says He's 'Sickened' by 'Dishonesty' of President
Republican Senator Mitt Romney offered a scathing criticism of President Donald Trump and his campaign associates Friday, saying he was "sickened" by their "dishonesty" after reading special counsel Robert Mueller's redacted report.
"I am sickened at the extent and pervasiveness of dishonesty and misdirection by individuals in the highest office of the land, including the President," Romney said in a statement.
The freshman senator and former Massachusetts governor then went on to attack specific Trump campaign members, without naming them.
"I am also appalled that, among other things, fellow citizens working in a campaign for president welcomed help from Russia—including information that had been illegally obtained; that none of them acted to inform American law enforcement," Romney stated. "And that the campaign chairman Paul Manafort] was actively promoting Russian interests in Ukraine.
A focal point of Mueller's investigation was a June 2016 Trump Tower meeting involving the president's eldest son Donald Trump Jr., the president's son-in-law Jared Kushner, Trump campaign chairman Paul Manafort and a Kremlin-tied lawyer who promised dirt on Trump's election opponent Hillary Clinton.
Romney's statement began in a more positive tone, before criticizing Trump.
"It is good news that there was insufficient evidence to charge the President of the United States with having conspired with a foreign adversary or with having obstructed justice," Romeny started. "The alternative would have taken us through a wrenching process with the potential for constitutional crisis. The business of government can move on."
Romney concluded: "Reading the report is a sobering revelation of how far we have strayed from the aspirations and principles of the founders."
Romney was the 2012 Republican presidential candidate and at the time sought the endorsement of Trump, who was pushing the "birther" conspiracy theory. Romney called Russia the greatest geopolitical foe to the United States at the time, and was largely mocked.
In March 2016, Romney called Trump a "fraud" and a "phony," but when Trump won the presidential election, Romney met with Trump to talk about possibly becoming secretary of state.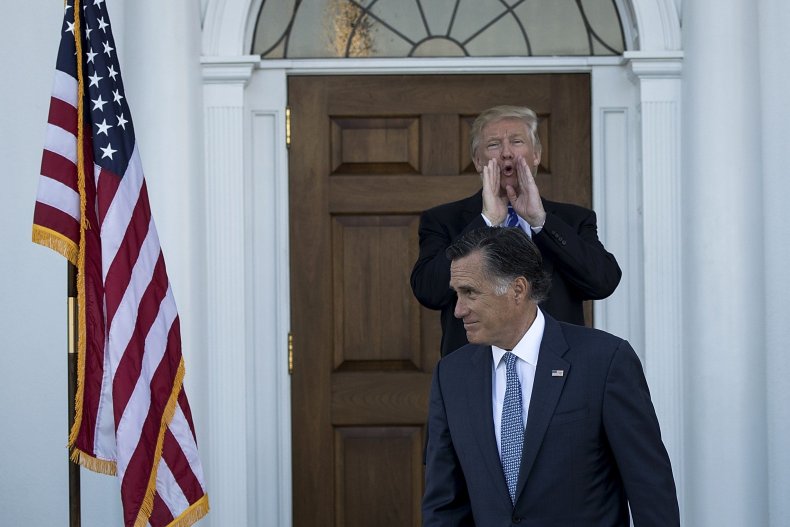 Trump attacked Romney on Twitter in the days leading up to his swearing in to the Senate.
"Here we go with Mitt Romney, but so fast! Question will be, is he a Flake? I hope not. Would much prefer that Mitt focus on Border Security and so many other things where he can be helpful. I won big, and he didn't," Trump tweeted on January 2. "He should be happy for all Republicans. Be a TEAM player & WIN!"