Mitt Romney Takes Swipe at Trump, Says Family Separations Are 'Dark Chapter in American History'
Mitt Romney has hit out at his on-off political ally President Donald Trump during a Utah Senate debate over the controversial border family separation policy.
The Republican candidate described the policy, which saw more than 2,500 children separated from their families at the U.S.-Mexico border in the space of two months, as a "heartbreak" when asked about it during a debate with Democrat opponent Jenny Wilson.
"This was a dark chapter in American history to see children separated from their parents and to see, as you've described, a young child that hasn't seen their parents in a long time. This is inexcusable and can't go on," he said.
With regards to an overall immigration policy, Romney said: "I think we have to have a secure border, a southern border, I think we have to have a verified system that allows us to punish companies who have hired people who come here illegally."
Romney added: "Year after year we talk about immigration and nothing gets done. Whoever of the two of us gets there, let's pull people together and say let's get something done. This is inexcusable in America's history and for humanity."
Trump was heavily criticized for the "zero tolerance" immigration policy, which saw thousands of children taken away from their families.
He eventually ended the policy in June, signing an executive order stop the separation of families at the border following widespread outcry.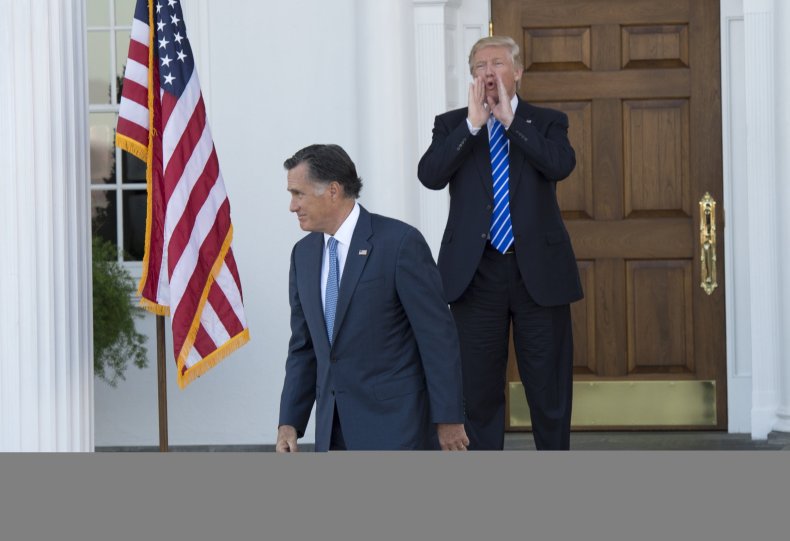 Romney and the president have had a turbulent relationship down the years, but appeared to have patched things after Trump won the 2016 election.
Romney was backed by Trump during his 2012 presidential election campaign, before the president taunted him four years later for "choking like a dog" for losing to Barack Obama.
Romney described Trump as a "con man" a "fake" and a "phony" who is not cut out to become president during the GOP's candidate election campaign, urging fellow Republicans to ensure he did not win.
"Here's what I know, Donald Trump is a phony, a fraud. His promises are as worthless as a degree from Trump University. He's playing the American public for suckers," he said during a speech at the University of Utah.
Romney also said he would have rejected Trump's 2012 endorsement had he behaved like he had been doing as a candidate.
"If Trump had said 4 years ago the things he says today about the KKK, Muslims, Mexicans, disabled, I would NOT have accepted his endorsement," Romney tweeted in March 2016.
The pair seemed to have put their differences aside when Romney and Trump met for dinner in November 2016, during which Romney was reported to have pushed for the role of secretary of state in the new administration. Trump eventually chose Rex Tillerson for the job.