Mitt Romney Texts 'I'm Running' For Utah Senate Seat To Top Businessman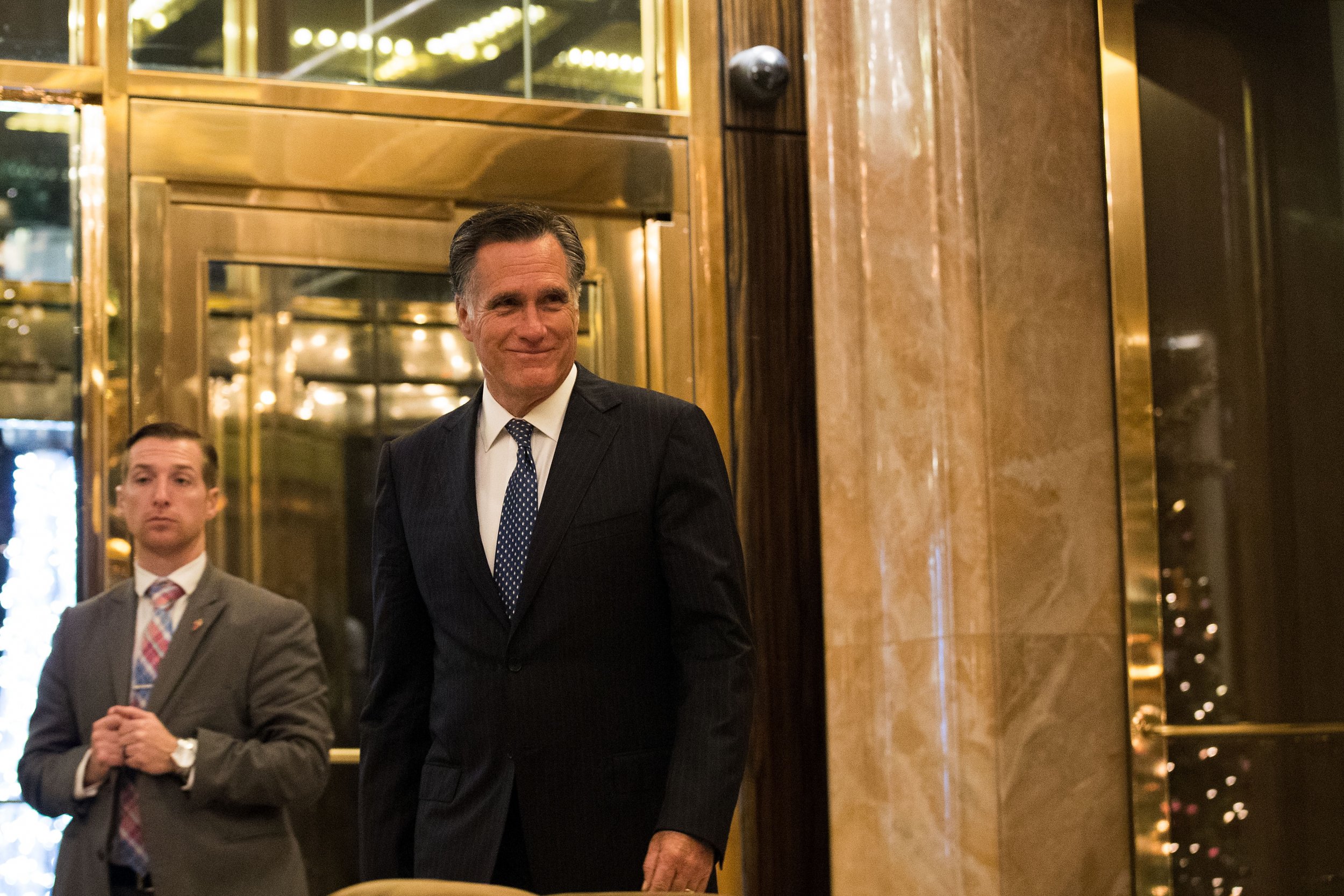 After Utah Senator Orrin announced his retirement in early January, rumors swirled about former Governor of Massachusetts and former 2012 presidential candidate Mitt Romney making a bid for the seat. On Sunday, Romney reportedly texted a top Utah businessman a very blunt response.
"I'm running," Romney wrote in a text to Utah top businessman Kem Gardner.
Gardner called Utah Governor Gary Herbert last Saturday to read him the text confirmation, according to The New York Times. Romney ran for president on the Republican ticket in 2012, but has long been critical of President Donald Trump. The president even encouraged incumbent Senator Hatch to run for an eighth term to block Romney. However, Utah Governor Herbert thinks Trump and Romney can reconcile their differences.
"I think there is a willingness on both sides to say, 'Look, we may disagree on stuff, we may have problems from our past, but what we ought to be looking toward is our future,'" Herbert told The Times about the tension between Romney and the president.
During the 2016 presidential race, Romney spoke out in a speech against Trump in March 2016 calling Trump a "phony" and a "fraud," but later Trump considered making Romney his secretary of state during his transition.
Herbert was eager to make sure Romney was actually running. "Let's not be coy about this," Herbert said in his phone discussion with Gardner. "If he's going to run, let's go. If not, we need to find somebody else to run, and there's people that have been trying to queue up for the opportunity."
In a January 4 phone call, President Trump talked to Romney and wished him the best of luck with his future endeavors. The Times reports that two White House officials said that President Trump did not offer explicit support for Romney's potential Utah Senate run. Trump aggressively encouraged Senator Orrin Hatch last year to run for re-election in order to block Romney from the seat. Hatch announced his retirement on January 2.
Counselor to the President Kellyanne Conway told CNN in December that Romney and Trump have a "great relationship."
Incumbent Senator Hatch and Senate Majority Leader Mitch McConnell have both indicated support for Romney to run for the Utah Senate seat. Trump won Utah by a plurality in the 2016 election, taking 45 percent of the popular vote. In 2012, Mitt Romney won the traditionally red state with a whopping 73 percent of the popular vote.