Former President Donald Trump celebrated Utah Republican Senator Mitt Romney's Wednesday announcement that he won't seek reelection in 2024, calling the news "fantastic."
In a post to X, formerly Twitter, Romney, 76, announced his decision, citing age as a contributing factor, saying: "At the end of another term, I'd be in my mid-80s," Romney said. "Frankly, it's time for a new generation of leaders. They're the ones that need to make the decisions that will shape the world they will be living in."
Shortly after the announcement, Trump celebrated Romney's decision on his Truth Social platform.
"Fantastic news for America, the great state of Utah, & for the Republican party. Mitt Romney, sometimes referred to as Pierre Delecto, will not be seeking a second term in the U.S. Senate, where he did not serve with distinction," Trump said. "A big primary fight against him was in the offing, but now that will not be necessary. Congrats to all."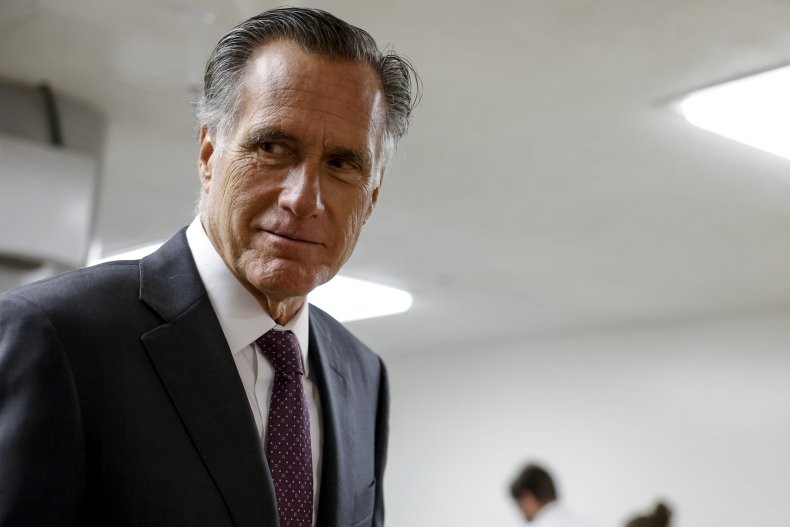 Trump and Romney have had a complicated and evolving relationship over the last decade.
Trump backed Romney's 2012 presidential bid, but Romney became an outspoken Trump critic during the 2016 presidential race. Trump then endorsed Romney's 2018 Senate bid.
However, Romney has since continued to become one of the most prominent Trump critics as was the lone Republican senator who voted in 2020 to convict Trump after he was impeached for pressuring Ukraine to open an investigation into the Biden family.
The issue of older politicians' mental sharpness and fitness for office has been in the spotlight recently after incidents involving Senate Minority Leader Mitch McConnell freezing, as well as Senator Dianne Feinstein's prolonged absences from Capitol Hill for health reasons and 80-year-old President Joe Biden's propensity for gaffes, leading to calls for policies like term limits and mandatory mental competency tests.
While Romney has served in the Senate since 2019, many are pointing out his choice of words while announcing his retirement as they seemingly point to the direct criticism of age.
"In this message Sen Romney sites his age.. in part.. for the reason he is not running for re-election. Mitt Romney was born in 1947 and is 76 years old," one X user wrote.
While Romney is not set to retire until after his term ends in January 2025, some are praising his decision and acknowledgement of his age.
"How utterly ironic that it's Romney who is doing the respectful and appropriate thing and just retiring," another X user said. "Hint to everybody running in 2024 who will be over 80 by the time their term ended."
Others believe Romney's age isn't the primary reason.
"It probably has nothing to do with his age," another X user wrote. "He probably isn't seeking re-election because he doesn't have a good shot at winning and will probably be primaried."