Mixed Feelings About DeRay Mckesson Mayoral Bid in Baltimore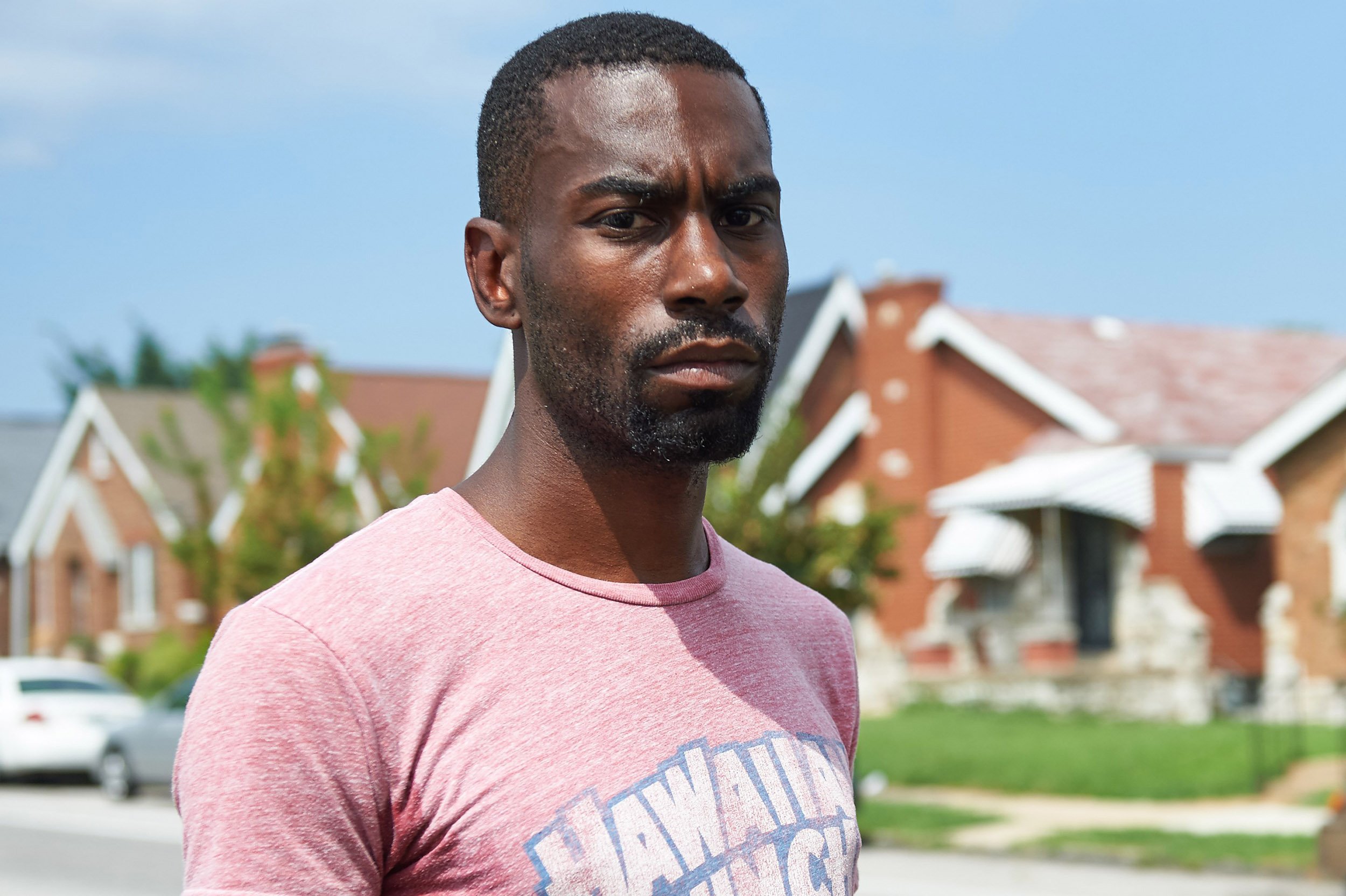 This time last year, DeRay Mckesson was working as the senior director of human capital with Minneapolis Public Schools. But he had already launched his career as an activist, having driven down to St. Louis in August to "bear witness" to the protests in Ferguson.
"I became a protester when I got teargassed for the first time, for simply demanding justice regarding the murder of Mike Brown," he told New York magazine. "I'd never experienced the depths of a corrupt system like I had in those early days last fall—it simply wasn't the America that I thought I knew. In those moments, I made a commitment to confront and disrupt until we are able to build equitable systems and structures that support life, and until we are able to end police violence."
In March of last year, Mckesson resigned from his job to become a full-time activist, spending time in Baltimore after the death of Freddie Gray in police custody, among other cities. He has become a well-known figure in the Black Lives Matter movement, though he isn't part of the formal organization. He has spoken on television—like on The Late Show with Stephen Colbert—and been featured in national publications, including a long New York magazine interview in November and a New York Times Magazine profile of black social media activists in May. Mckesson has a huge presence online, with more than 300,000 followers on Twitter.
On Wednesday, just before the filing deadline, Mckesson put his name in the ring as a mayoral candidate in his hometown of Baltimore. His campaign raised more than $50,000 in less than 48 hours after he made the announcement.
"I have come to realize that the traditional pathway to politics, and the traditional politicians who follow these well-worn paths, will not lead us to the transformational change our city needs," he wrote in a Medium post titled "I Am Running for Mayor of Baltimore" that appeared Wednesday night. "I am running to be the 50th Mayor of Baltimore in order to usher our city into an era where the government is accountable to its people and is aggressively innovative in how it identifies and solves its problems."
In his post, Mckesson emphasizes his roots in the city, calling himself "a son of Baltimore" and opening the entire piece by declaring simply, "I love Baltimore." He invokes his second-grade teacher Ms. Rainey at Rosemont Elementary School and reminisces about Afram (perhaps referring to the annual African American Festival), Shake N Bake (presumably the Shake and Bake Family Fun Center) and the Inner Harbor on the city's waterfront.
He graduated from Catonsville High School in 2003, according to his official Facebook page, and studied Government and Legal Studies at Bowdoin College. Mckesson went on to join the Teach for America program, teaching sixth grade math in New York City, and to work in Baltimore's public school system before moving to Minneapolis.
His announcement garnered a slew of positive reactions on Twitter. Akilah Hughes said, "Deray running for mayor of Baltimore feels like a special moment in history," and other individuals and organizations used the platform to congratulate and support Mckesson.
City Councilman Nick Mosby, husband of State's Attorney Marilyn Mosby and a candidate for mayor, greeted the last-minute opponent warmly: "I welcome anyone to the race and look forward to the discussion about building a better Baltimore." Calvin Young, another mayoral candidate, tweeted, "One candidate to another, welcome to the race @deray. Let's get this good work in for Baltimore."
Johnetta Elzie, a fellow Black Lives Matter movement activist who has worked closely with Mckesson—including on Campaign Zero and We the Protesters—over the last several months after meeting him in Ferguson, told the Baltimore Sun she would move to Baltimore to help him get into office. "I'm definitely going to be on the campaign," she said. "I'm excited." She added that "DeRay's path is to be a truth-teller while improving the city he grew up in."
But the reactions have not all been positive. Some in Baltimore—including local officials, community leaders and other activists—have been critical of his decision, and some are concerned it might have a negative impact on the city and on an already-crowded mayoral race. When Mckesson submitted his paperwork shortly before the deadline, he became the 13th candidate vying for the Democratic nomination in the April 26 primary, and one of nearly 30 candidates overall. The current mayor, Stephanie Rawlings-Blake, announced in September that she would not run for re-election.
When Reverend Donte Hickman, the pastor of Southern Baptist Church in Baltimore, first heard the news of Mckesson's run, he thought it could "intensify the race and give people unique options," he says. But "the addition of another candidate at the last minute is very confusing and distracting. All it does is further divide the focus of the community."
Hickman tells Newsweek he doesn't know much specifically about Mckesson; his concern arises from timing and his understanding of what Baltimore needs in its next mayor, rather than a personal critique of the last-minute candidate.
"I think experience is important right now in this season of transition," he says. "Baltimore in this instance I think needs someone who knows how to lead and not in just one particular vein. I think community activism is great and we need that but we need someone who can bring together the political kaleidoscope, the business community around a central vision and is objective enough for all of Baltimore."
Others have been harsher. Jill Carter, a member of Maryland's House of Delegates, told The Guardian that Mckesson's bid is "ridiculous." He "has no authenticity and no base other than Twitter followers," she said. "I'm a little worried that his decision is another self-serving scheme that will further divide our justice movement."
Charles Wade, who co-founded the nonprofit organization Operation Help or Hush and has worked with Mckesson in Ferguson and Baltimore, tells Newsweek he's seen some question the new candidate's sincerity and criticize his decision, including other activists. For example, Daylon Love, public policy director for Leaders of a Beautiful Struggle (Transforming Baltimore Through Policy Action), told Slate that Mckesson isn't necessarily in touch with grassroots community organizations in Baltimore. "It's one thing to be able to show up to an event in a major mainstream media moment. It's a different thing to get people from Baltimore to go to Annapolis for a hearing on police reform on a Tuesday at 1 in the afternoon," Love said, and told the Baltimore Sun that Mckesson "doesn't have the political infrastructure, relationships and machine you need for an effective campaign."
But Wade, who lives in nearby Washington, D.C., says he thinks Mckesson's candidacy "comes from a loving place. I don't think it's a self-serving, calculated move." Mckesson may have spent time doing work in other cities, but "there's no place like home and [you] want to make home the best place you can make it."
Wade believes that Mckesson's decision shows he is "absolutely invested in Baltimore's success" and willing to step up and be accountable to a large city. "For many being part of local politics is an extension of their activism," Wade says, citing Mckesson's previous work in education and community development as experience fitting a future local official. What's more rare, he says, is making the jump to mayor, and what's more controversial is the word "protester."
At the moment, Wade believes some of the doubts about Mckesson come from people not knowing much about him. "What they know is very flat and one dimensional," Wade says, because much of it comes from Mckesson's social media presence. But the residents of Baltimore will have a chance to get to know Mckesson, see the platform he has promised to present in the weeks ahead, and question him before deciding which candidate they'll vote for. And as Mckesson runs his campaign, participates in debates and speaks with residents, they'll get to know who he is "as a real being and not just this avatar picture on Twitter."