Despite Trump's SOTU Claims, America's Finances Are a Mixed Reality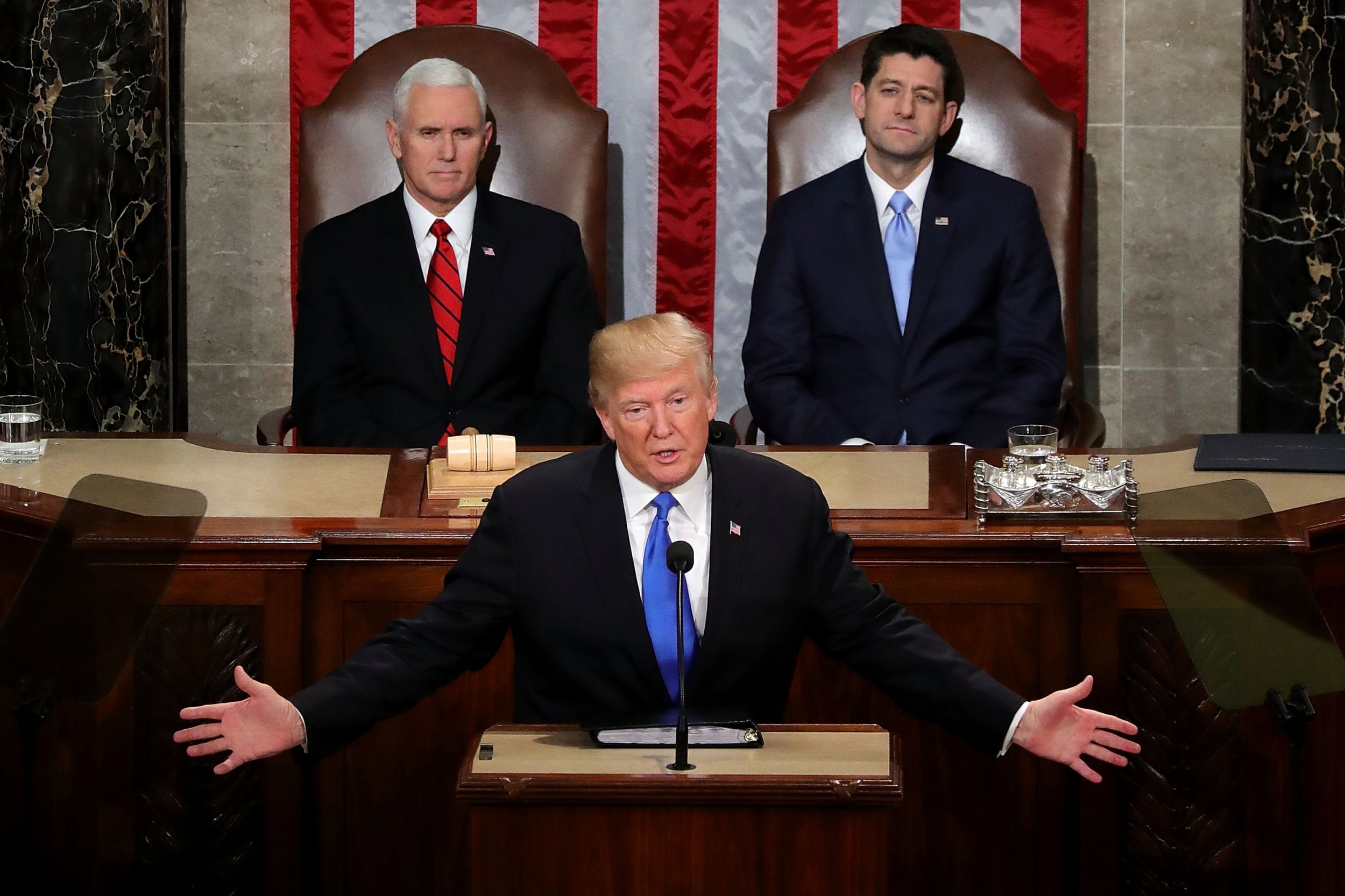 While President Donald Trump at his State of the Union lauded economic gains and improved wages for all Americans, reality has been much more mixed.
"After years and years of wage stagnation, we are finally seeing rising wages," Trump said before a joint session of Congress Tuesday night.
According to the Labor Department, the average U.S. workers' wages rose 2.6 percent in 2017. Last year at the same time, those figures showed a 2.2 percent gain. Although wages have shown improvement over time, they are not increasing during the first year of this administration, an assertion that Trump had made.
When unemployment is low, wages typically rise as companies attempt to woo workers. In December, the Labor Department reported that unemployement was at 4.1 percent for the third month in a row— the lowest rate since 2000.
Crediting the GOP tax overhaul, Walmart raised entry-level hourly wages to $11 an hour and won praise from the White House, which has said the corporate tax cut would lift workers' wages and increase average household income by an estimated $4,000 a year.
Yet the world's largest retailer did so amid thousands of layoffs and store closings.
Still, economists are skeptical. Unlike the late '90s when the average hourly wage increased at a 4 percent pace yearly, current earnings aren't increasing at the same clip, the Associated Press reported.
A January Gallup Poll revealed that 56 percent of Americans give former President Barrack Obama a great deal or a moderate amount of credit for the improved economy. However, President Trump received at least a moderate amount of credit of 49 percent.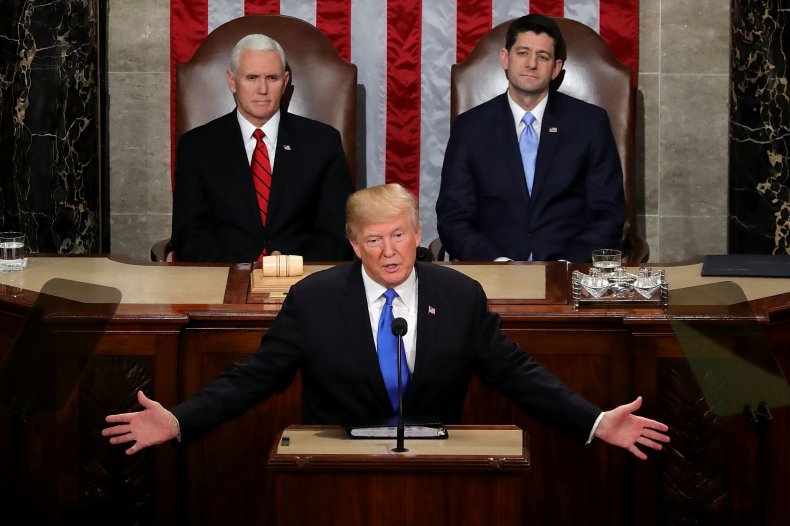 Breaking down these results across party lines reveals a different picture, Gallup shows, as Republicans are more inclined to credit Trump with economic growth. Eighty-three percent of Republicans gave Trump a great deal or moderate amount of credit, compared to 18 percent of respondents who credit Obama for an economic turnaround.
American families may be making slightly more but many are becoming dependent on quick "paper gains." In this mindset, families put more emphasis on building assets instead of savings and, as a result, the average savings account has dropped 2.4 percent.
Although this is the lowest rate of saving since 2005, it also signifies that Americans may actually feel good about their wallets and are optimistic for 2018.
Despite Trump's SOTU Claims, America's Finances Are a Mixed Reality | U.S.