How to Watch the 'mixed-ish' Premiere: Live Stream, Channel, Air Time and More Info
Who was Rainbow Johnson before she became the fun-loving, adorable doctor and mother of four on ABC's hit series black-ish? Eager fans will soon find out when the spinoff series mixed-ish premieres on September 24.
Starring Arica Himmel as the younger version of Tracee Ellis Ross' black-ish character, mixed-ish premieres on ABC on Tuesday at 9 p.m. ET. The show will be available to watch via live stream on ABC's website and ABC Go app, although a cable provider login will be needed to access the stream. Mixed-ish will also be streamable on Hulu for customers with Live TV subscriptions, while those with the standard service will be able to catch the premiere On-Demand the following day.
Ross' character Bow has long captivated fans on black-ish. While the character has often dropped little anecdotes about her childhood and upbringing in an interracial home—a "cult-following, hippie commune household" as Bow's husband Dre (Anthony Anderson) often teases on the show—viewers haven't had the chance to experience Bow's family in the same way that Dre's parents Ruby (Jennifer Lewis) and Pops (Laurence Fishburne) are often featured on the show.
All that will change with mixed-ish, which follows Bow's life long before she met her future husband. As a whole, the series depicts the challenges biracial families experience and how they are forced to navigate race and society's perception of it.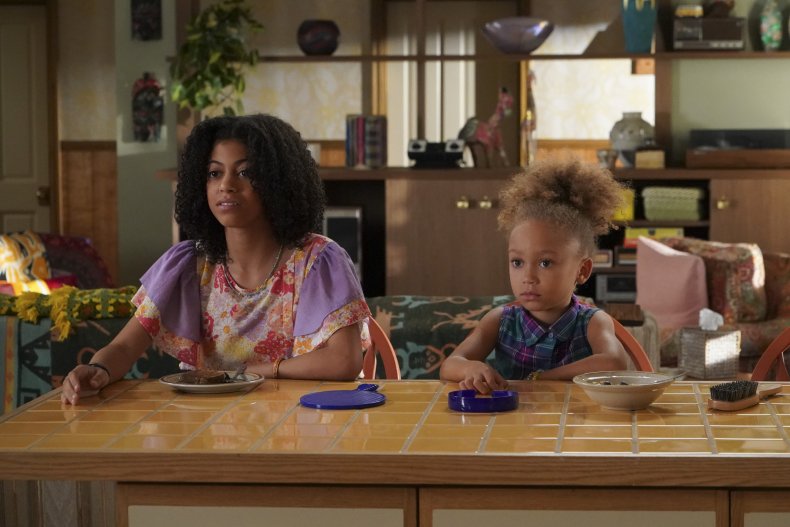 Ross will narrate the new series, guiding viewers through Bow's introduction to the real world in the 1980s after the family's commune gets raided by the FBI. Along with her parents (played by Mark-Paul Gosselaar and Tika Sumpter) and her siblings—little brother Johan (Ethan William Childress) and sister Santamonica (Mykal-Michelle Harris)—Bow has to face the challenges that come with being different, as the Johnson children navigate a new school where they are the only biracial students.
The premiere episode, titled, "Becoming Bow," will follow the family as they try to acclimate to life in the suburbs while trying to stay true to themselves. "Their experiences illuminate the challenges of finding one's own identity when the rest of the world can't decide where you belong," the show synopsis reads.
Showrunners explained how a series like mixed-ish expands viewers' perspectives on inclusion and self-identity in early September. "It's important for me across the board in all of my work to talk about 'otherness' and identity and real, grounded characters," showrunner Karin Gist told Variety.
"This is just another example of that—an example of putting something up for everybody to talk about think about have conversations about through these characters that you fall in love with. It's a story about 'others' that I think is necessary and I think all stories about 'others' are necessary," she added.