Mixer Announces Facebook Gaming Partnership Amid Allegations of Racism
Streaming service Mixer announced Monday that it will be shuttering operations in July and partnering with Facebook Gaming.
The Microsoft-owned service revealed its plan in a blog post stating that it didn't have enough time to grow Mixer to where the company wanted it to be, and now it's looking to help creators and streamers make the transition to Facebook.
"Ultimately, the success of Partners and streamers on Mixer is dependent on our ability to scale the platform for them as quickly and broadly as possible. It became clear that the time needed to grow our own livestreaming community to scale was out of measure with the vision and experiences that Microsoft and Xbox want to deliver for gamers now, so we've decided to close the operations side of Mixer and help the community transition to a new platform," the Mixer blog post reads.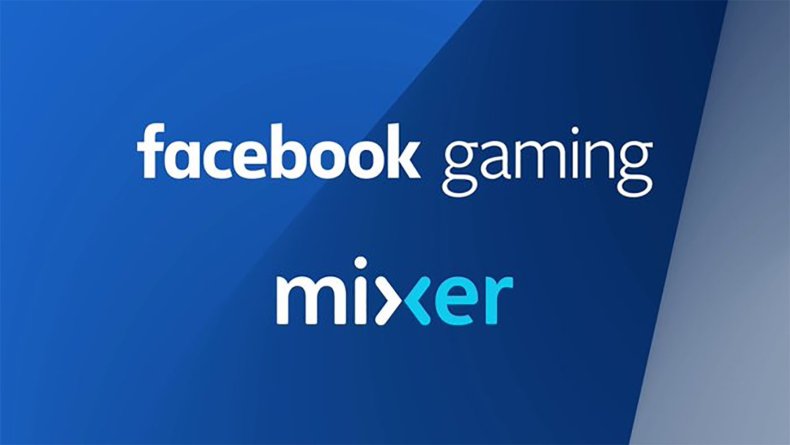 There are likely many questions that Mixer partners and streamers will have about the transition and what it means, and you can read answers to some of those concerns in the FAQ section. But, essentially, Mixer will stop many of its services as of July 22 and partners—including some of Mixer's most high-profile streamers, such as Ninja and Shroud—can move to Facebook Gaming or be free to stream wherever else they want.
Ninja, whose real name is Tyler Blevins, left Twitch in August 2019 and signed an exclusive contract with Mixer for reportedly between $20 and 30 million. Michael "Shroud" Grzesiek signed with Mixer in October for an undisclosed amount.
"The move to Mixer allows me to focus on what I love: gaming," Grzesiek told Newsweek at the time. "I just want to stream for my fans and directly engage with my gaming friends and Mixer allows me to do that with more interactivity and variety."
"It's up to them and their priorities," Vivek Sharma, the head of Facebook Gaming, told The Verge, regarding the status of Ninja and Shroud after Mixer ceases operations.
According to reporter Richard Lewis, Facebook tried to negotiate to hang onto both Ninja and Shroud. Ultimately, though, they opted out, making them free agents.
The news of Mixer shutting down comes a day after a former Microsoft employee accused a top manager of racist comments.
Milan Lee shared his personal story on Twitter over the weekend, detailing how a person "calling the shots" had once claimed to be a "slave master" during a staff project meeting.
"This experience was the worst I've ever had professionally and it's all due to RACISM," Lee wrote in a Twitter post shared on Sunday.
A Microsoft spokesperson told Newsweek via email on Monday, "We do not tolerate any form of discrimination and thoroughly investigate all employee concerns. We do not discuss the details of such investigations."
Xbox head Phil Spencer thanked Lee for sharing his experience and offered to talk about it further. "If willing, can we connect so I can learn and understand more? Racism will not be tolerated on our teams or on our services," he wrote on Twitter.
But in the wake of these allegations, Twitter users also took Mixer to task following the announcement of its partnership with Facebook Gaming.
Users called out Mixer's inability to address some of the issues and claims being made about the people who work and stream on the platform. Others were appalled by the lack of communication between Mixer and its partners as many found out about the partnership when the announcement happened.
Updated 6/22/2020, 5:06 p.m. ET: This headline has been updated to clarify that one of the recent controversies involving Mixer is rooted in allegations of racism.