The Cast of 'Mixtape': Who Stars in the Netflix Movie?
Coming-of-age comedy drama Mixtape and its impressive cast have now arrived on Netflix.
The story follows a young girl who lives with her grandmother, trying to get to know her dead parents through the songs she found on one of their mixtapes. Set in the late 90s, the movie features an impressive tracklist of tunes that is sure to give viewers that nostalgic feeling.
While the songs are noteworthy, the young cast also make Mixtape a memorable watch. If you can't quite put a name to the face, Newsweek has you covered as we run through the cast list.
Julie Bowen as Gail
The most recognizable face and name in the cast list, Modern Family star Julie Bowen receives top billing.
She recently promoted the movie on The Tonight Show Starring Jimmy Fallon where she discussed her role as the "brown-haired" postal worker and emphasized that she is "a youthful grandmother" in Mixtape.
Bowen is best known as Claire Dunphy from Modern Family but has also had major roles in Lost, Happy Gilmore, Ed and recently in Hubie Halloween.
Gemma Brooke Allen as Beverly Moody
Newcomer Gemma Brooke Allen leads the cast as young Beverly Moody, who is trying to connect with her parents that died when she was young.
Even though she's in the early stages of her career, Allen has plenty of credits as an actress. She's starred as a young version of Mary Elizabeth Winstead's character Kate in the movie Kate, and Allen has also worked with the likes of Don Johnson, Kelly Ripa and Katey Sagal. Her next role will be in the TV movie Work Wife on ABC.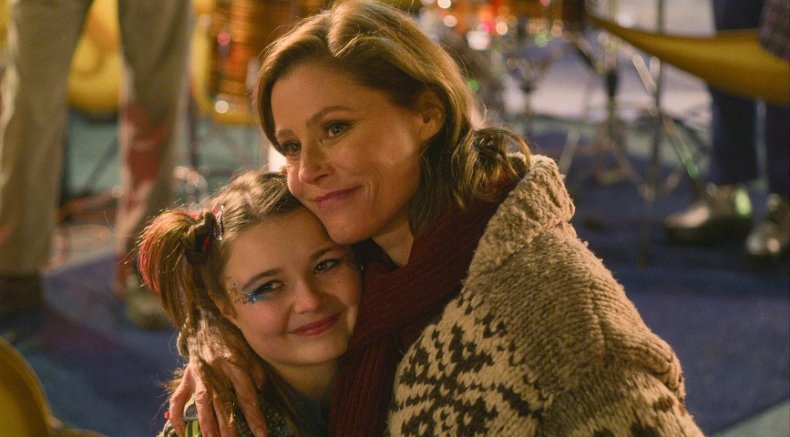 Nick Thune as Anti
Actor, comedian and musician Nick Thune plays the record store owner Anti who helps Beverly discover the songs on her mixtape.
Thune is best known as a musical stand-up comedian but has had plenty of small roles in comedies like Happy Endings, Knocked Up, and he even played Beardo at the Bar in Marvel movie Venom.
Jackson Rathbone as Wes Kelley
Jackson Rathbone is an award-winning actor, but perhaps not the awards he'd have liked. He won the 2010 Golden Raspberry Award for his roles in The Twilight Saga: Eclipse and The Last Airbender.
Descending from the wealthy Rathbone family, Jackson has an impressive resume which includes the Twilight franchise and The O.C.. He's also a talented musician, playing several instruments in the L.A.-based funk rock band 100 Monkeys.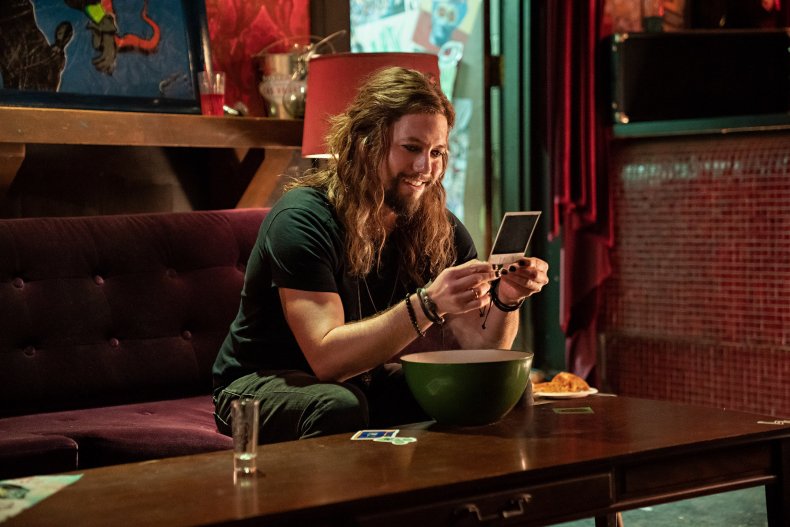 Olga Petsa as Nicky
Young actress Olga Petsa makes her big screen debut as Nicky in Mixtape. She's only previously worked on short movies and will be seen again in the upcoming project Brooke & Sam.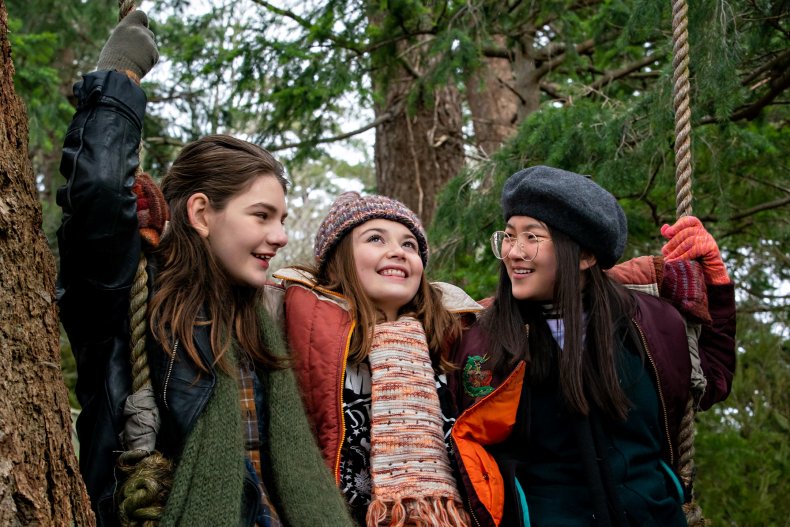 Audrey Hsieh as Ellen
Another newcomer Audrey Hsieh plays Beverly's friend Ellen in the movie.
She has only a couple of previous credits to her name with a small part in an episode of Criminal Minds, she provided additional voice work for the recent movie Ron's Gone Wrong, but she also starred alongside Billy Crystal and Tiffany Haddish in the comedy drama Here Today.
Mixtape is available to watch on Netflix now.