MLB 2017 ALDS Live Stream: How to Watch the Yankees, Red Sox, Indians and Astros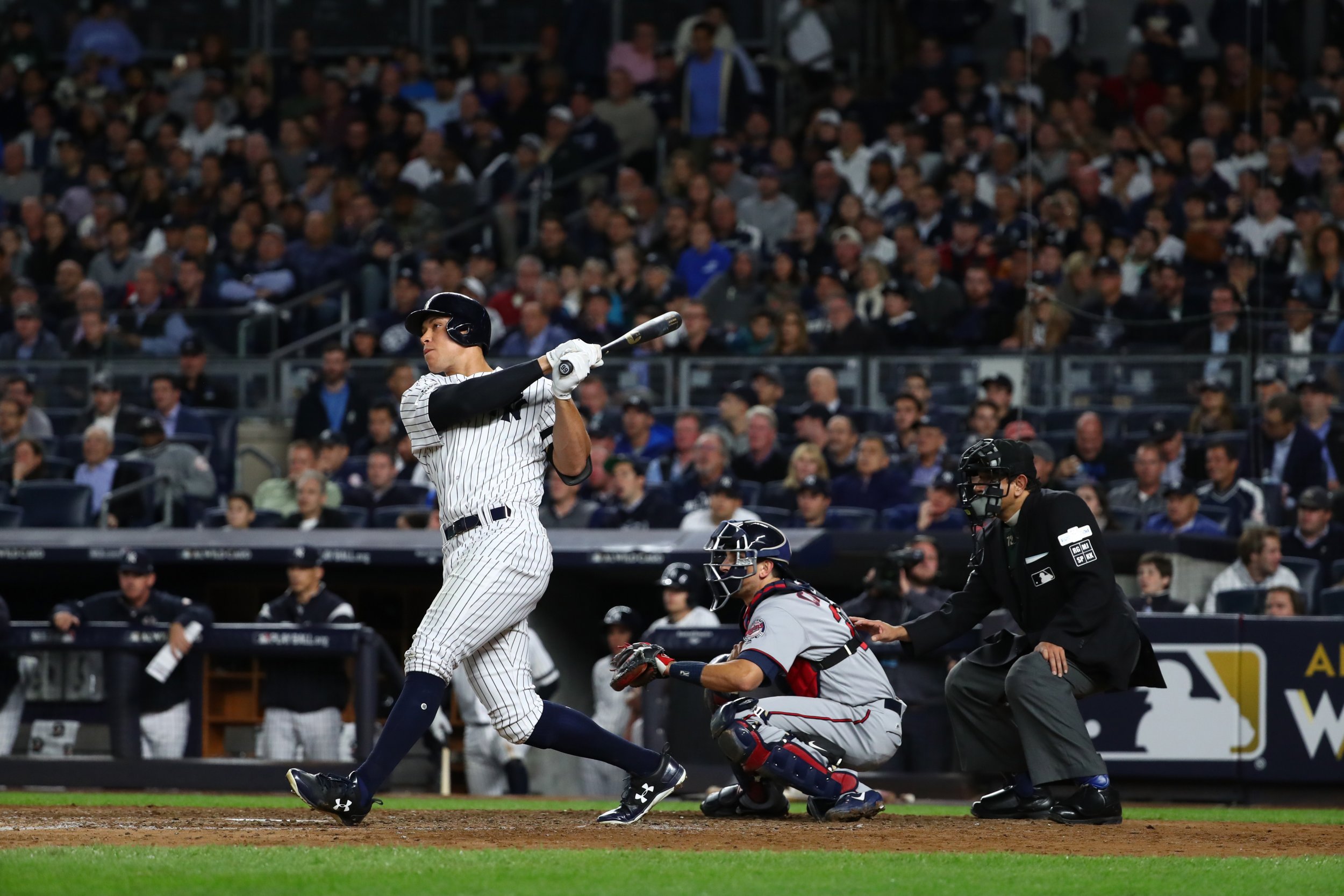 After a stunning start to the American League playoffs, the division series games (ALDS) are set to begin Thursday night.
The New York Yankees—fresh off an exciting win in the one-game Wild Card round—will visit the Cleveland Indians, while the Boston Red Sox will play the Houston Astros.
The Yankees advanced past the Minnesota Twins to make it to the ALDS. They fell behind by three runs early, but the Bronx squad rallied at home, led by rookie sensation Aaron Judge, who hammered a home run to help put the Twins away.
"I was feeding off the crowd all night," Judge said after the win, according to ESPN.
The Indians-Yankees series opener will be televised on FS1. It's scheduled to start at 7:30 p.m. ET. If you live in the U.S., it helps to have cable. The live stream will not be available on MLB.tv in the states but will be available internationally. As Fortune lays out in some detail, this is because of the MLB's stringent black-out rules that help protect the rights of broadcasters who pay lots of money to air baseball games. The magazine suggested Sling TV as a good option for getting around the lack of live streams. As a last-ditch option, MLB.com typically at least offers a game-tracker that will keep you up to date on what's going on, even if you can't watch it.
The Red Sox also open their series on the road, taking on the Astros in Minute Maid Park. The Boston-Houston opener will be televised on the MLB Network and is scheduled to begin at 4:30 p.m. ET. It will be streamed both in the U.S. and internationally over MLB.tv with availability on web and mobile.