MLB Auctions Off Base, Ball from Royals Historic World Series Inside-the-Park Home Run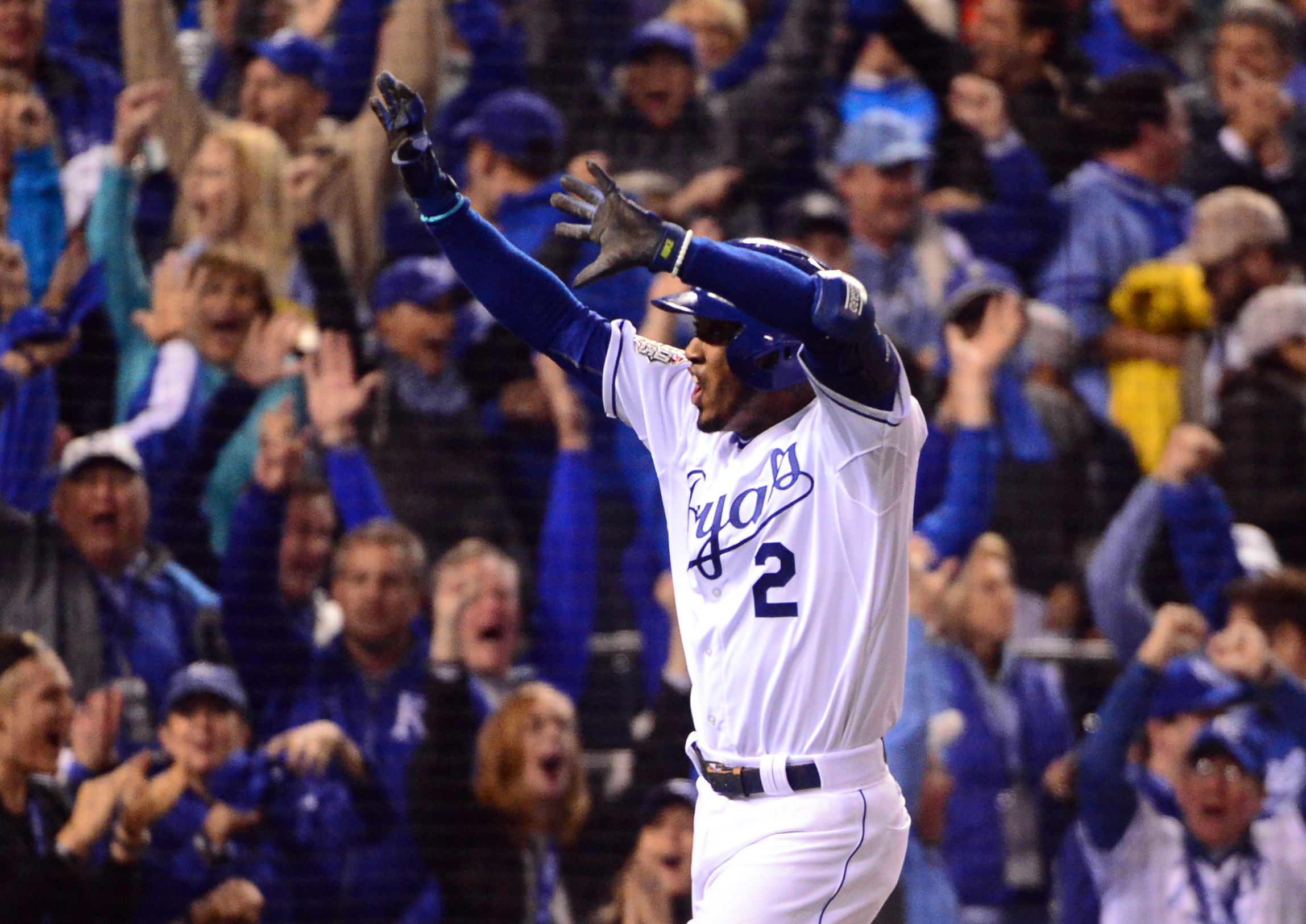 Major League Baseball is auctioning off the third base and ball from a historic inside-the-park home run during Game 1 of the World Series between the Kansas City Royals and New York Mets, which the Royals won 5-4 in the 14th inning of the game.
The inside-the-park home run came on the first pitch, when Royals shortstop and lead-off hitter Alcides Escobar smacked a fast ball thrown by Mets pitcher Matt Harvey on the first pitch of the game. "I said wow! I have a chance to make this. That's nice. That's a lot of fun right there," Escobar said of the accomplishment.
The ball carried nearly to the warning track, where Mets center fielers Yoenis Cespedes made a futile jab at it. It rolled to the wall and Escobar was nearly around third by the time the throw got to the cutoff man.
According to the MLB, a leadoff inside-the-park home run hasn't happened in a World Series game since 1903. Only 12 inside-the-park home runs have been hit in the series, the most recent by Mule Haas in 1929.
Bidding for the base was up to $500 the morning after the game and will be ongoing for seven days. It comes complete with dirt from the stadium on it:
The ball from the home run is on sale too. While the game was in the 12th inning, bidding reached over $2,500 and was up to $3,000 by Wednesday morning.