Baseball's 2015 Postseason Is an Arms Race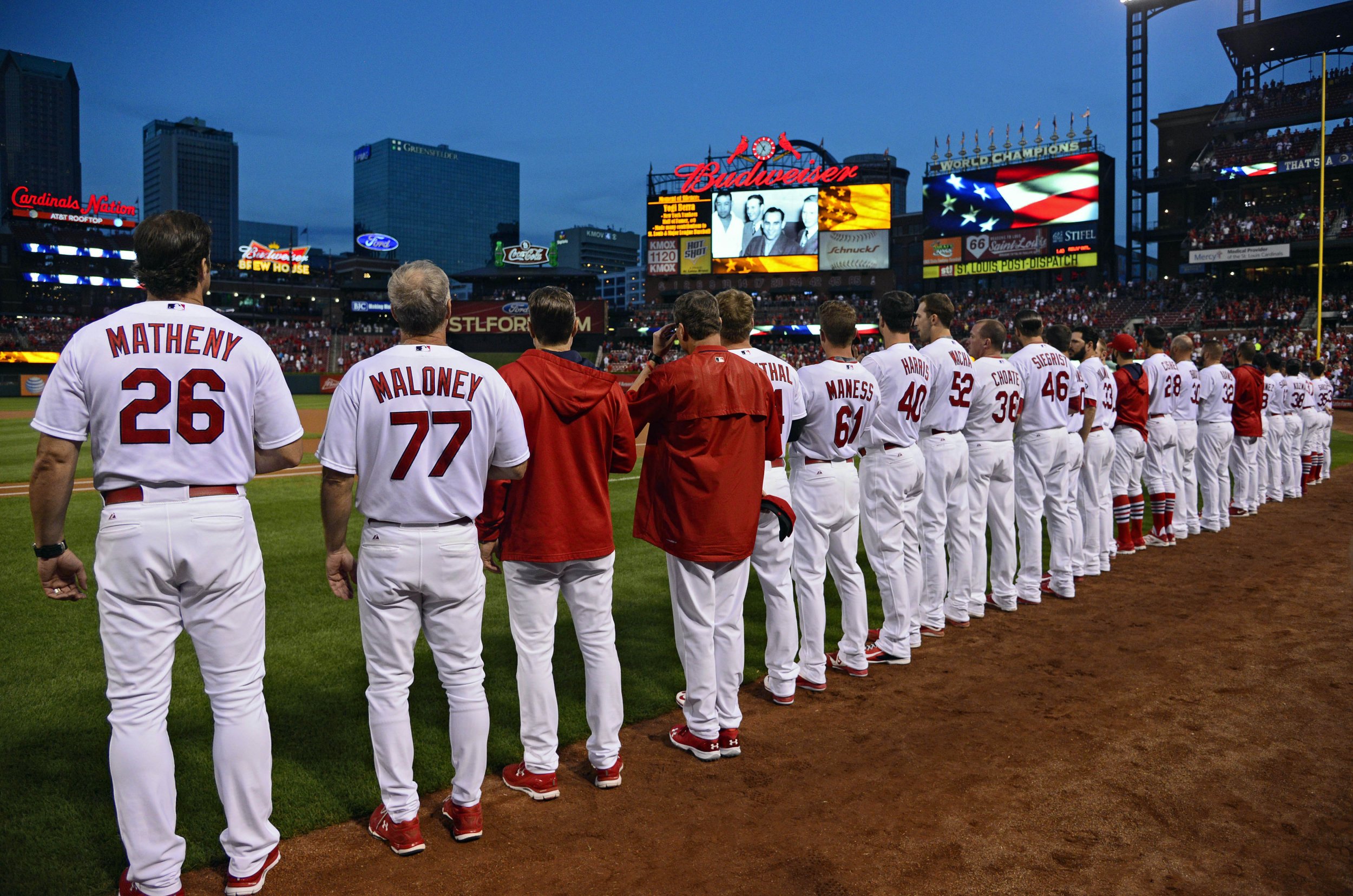 Does anyone remember baseball? Of course you do. You played it as a child, before you registered with FanDuel and DraftKings and became a millionaire and the envy of all your friends. Well, the Major League Baseball postseason begins on Tuesday, which means weekday televised baseball, which means broadcasters employing the terms "gloaming" and "twilight."
Anyway, baseball is still pretty much the same game that you remember. No one has made it more difficult to convert a point after touchdown or forgotten how to call a traveling violation. Bases remain 90 feet apart, players still have oral fixations (sunflower seeds, chewing gum) and teammates still occasionally choke one another in the dugout. And, best of all, it's impossible to even be accused of deflating a baseball.
The best, and briefest, of the major sports postseasons has arrived. Here's what to look for.…
1. Goose Eggs
What do the top five pitching staffs in baseball have in common? They represent the five teams in the National League postseason: St. Louis Cardinals, Pittsburgh Pirates, Chicago Cubs, New York Mets and Los Angeles Dodgers. Goose eggs will abound, as the top eight pitchers in terms of earned run average (ERA) will take the hill at some point in the next few days.
In Tuesday and Wednesday night's wild card contests, the visiting hurlers will be the lone 20-game winners this season: Dallas Keuchel of the Houston Astros (20-8) and Jake Arrieta of the Chicago Cubs (22-6). The latter has been historically lights-out since the All-Star break, with a record-breaking 0.75 ERA and a run that included a no-hitter and a 12-1 record in 15 starts (in Arrieta's lone defeat, the Cubs were no-hit by Cole Hamels of the Phillies, who has since been dealt to the Texas Rangers, who will meet the Toronto Blue Jays in an American League divisional series).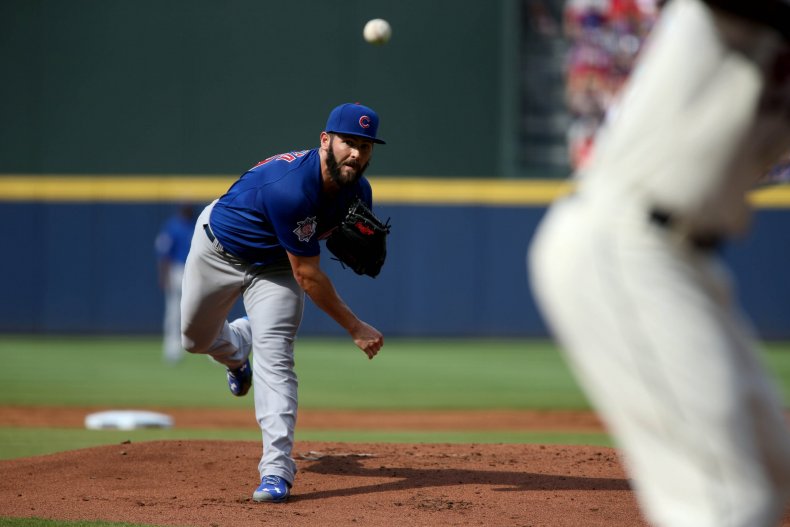 2. Potential Misery for Cubs Fans (Again)
If the Cubs are ousted from the postseason without even hosting a game at refurbished Wrigley Field, did they really even get there? Besides having baseball's hottest pitcher (Arrieta), Chicago boasts Rookie of the Year favorite Kris Bryant, who has 26 home runs and 99 RBI, but also leads the league in strikeouts (199—and he has the top-selling jersey in MLB. First-year skipper Joe Maddon is brimming with infectious enthusiasm.
And yet Chicago, which finished with baseball's third-best record, must travel to Pittsburgh for a one-game all-or-nothing duel against the Pittsburgh Pirates and 2013 NL MVP Andrew "Plunder the Lox" McCutchen. Cubs fandom crossed the line into masochism decades ago, but this fate seems fraught with a new degree of cruelty. Regardless, the outcome will yield…
3. A Divisional Series Featuring Baseball's Two Best Teams
If you measure teams by their 162-game records, then the two premier squads in baseball will meet for Game 1 of a National League Divisional Series (NLDS) in St. Louis. The Cardinals (100-62) will host the winner of Wednesday's wild card matchup between the Cubs (97-65) and Pirates (98-64).
The Cubs have won eight straight, and their longest-suffering fans (last championship, 1908) would love nothing more than to play their bitter rivals, the Cardinals. The Cubs and Cards last met in the postseason in the 1886 World Series, when they were known as the White Stockings and Browns, respectively. St. Louis won that Fall Classic, four games to two.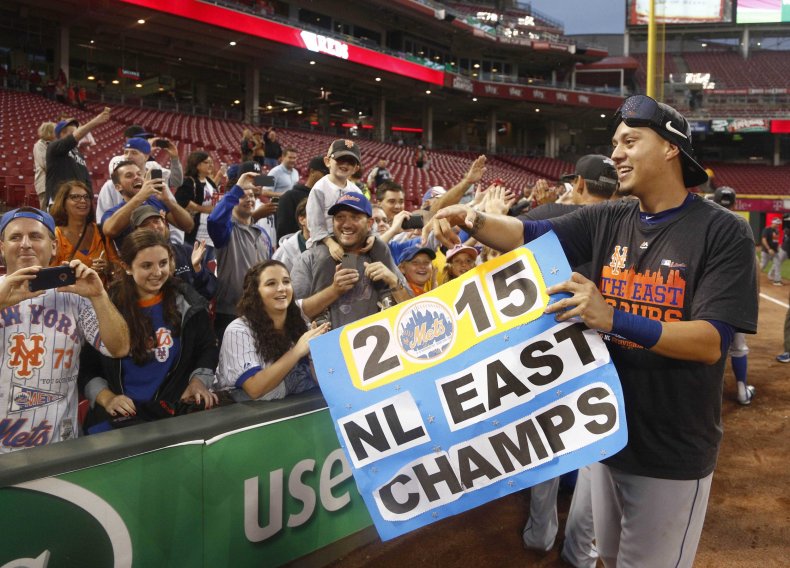 4. From Sub-.500 to Champs of East
The NL East champion New York Mets were 40-41 on the Fourth of July, then ran away with the division, winning by seven games. The AL East champion Toronto Blue Jays were 50-51 in late July, then finished up the final two-plus months on a 43-18 tear. Both cities are at fever pitch, as the Mets last qualified for the postseason nine years ago while the Blue Jays haven't taken part in the playoffs since 1993, which had been the longest famine in pro sports (the Buffalo Bills of the NFL are now on the clock).
5. Major Market Masterpiece
The Mets meet the Dodgers in an NLDS between the nation's top two television markets that will have executives at TBS, which will air the series, fist-bumping each other like bros. No pitching staff features a better one-two punch than the Dodgers, as Zack Greinke and Clayton Kershaw collectively own four Cy Young awards. However, the Mets have the most promising young staff in the game, with four lively arms (Jakob de Grom, Matt Harvey, Steven Matz and Noah Syndegaard) all under the age of 28, plus 109-year-old former Cy Young winner Bartolo Colon.
It has been a nine-year interregnum for Mets poster boy David Wright in the postseason, while Citi Field has never hosted a playoff game. TBS should allow viewers to hear the call of Dodgers broadcaster Vin Scully, a Bronx native who is 87, for these games.
6. A Dearth of Hitters
The Big Bat Theory is a myth, as the top five hitters in baseball, judging by on-base percentage, are nowhere to be found in the playoffs: Probable NL MVP Bryce Harper (Washington Nationals), Joey Votto (Cincinnati Reds), Miguel Cabrera (Detroit Tigers), Paul Goldschmidt (Arizona Diamondbacks) and Mike Trout (Los Angeles Angels).
If you include Harper's likely MVP nod, that's four league MVPs who will not be appearing in the postseason, including the two most exciting young players in the game in Harper and Trout. And we'd be remiss if we did not also include Dee Gordon of the Miami Marlins, who led the senior circuit in both batting average (.333) and stolen bases (58) and who also got an early vacation.
7. Missouri
The best records in both the National League (Cardinals, 100-62) and American League (Kansas City Royals, 95-67) belong to clubs from the Show-Me State, not that anyone outside of the listening area of KMOX or KCSP has appeared to take notice. This could be the fourth time in five years that one of these two franchises reaches the World Series, and yet national media (as I look away and whistle) perennially ignore them.
In our defense, the Royals have been remarkably unremarkable. No KC pitcher has more than 13 wins and no Royal batter has slugged more than 22 home runs. Only one, Lorenzo Cain, hit north of .300. The Royals are a flyover team who play in a flyover state.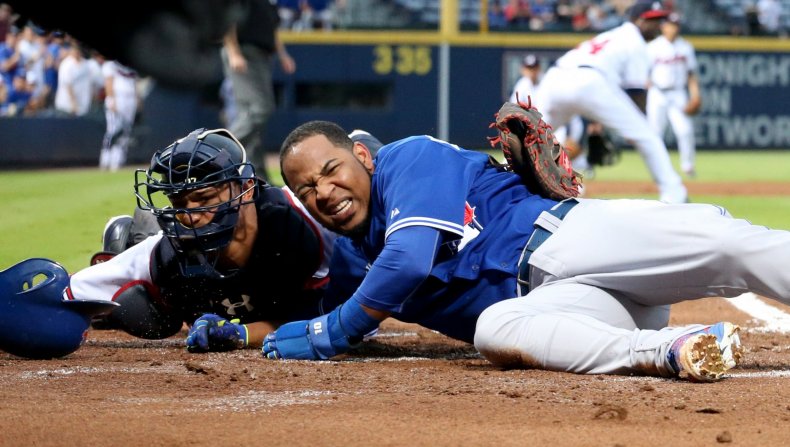 8. Toronto Trio
In Josh Donaldson, Jose Bautista and Edwin Encarnacion, the Blue Jays have a trio of right-handed bats who each eclipsed the 100-RBI and 39-home run mark. Toronto belted an MLB-best 232 fence-clearing shots this season, so look out for fireworks in its ALDS series against the Texas Rangers.
9. Remember the…Yankees?
The New York Yankees, 27-time World Series champions, no more players wearing a single-digit number on their pinstriped backs, yada yada yada…limped into a postseason berth. The Bronx Bombers used the off-day between their final game of the season and Tuesday night's wild card game against the Astros at Yankee Stadium to announce that their highest-paid player, pitcher C.C. Sabathia ($23 million), is entering alcohol rehab, and will not participate in the playoffs.
Not that Sabathia was New York's best, or even third-best, starter this season, but all signs point to a short postseason for the Yankees, who have been a .500 team since July 23.