Bryce Harper, Manny Machado Free Agency Rumors: Odds Favor Phillies Among Teams Stars Could Sign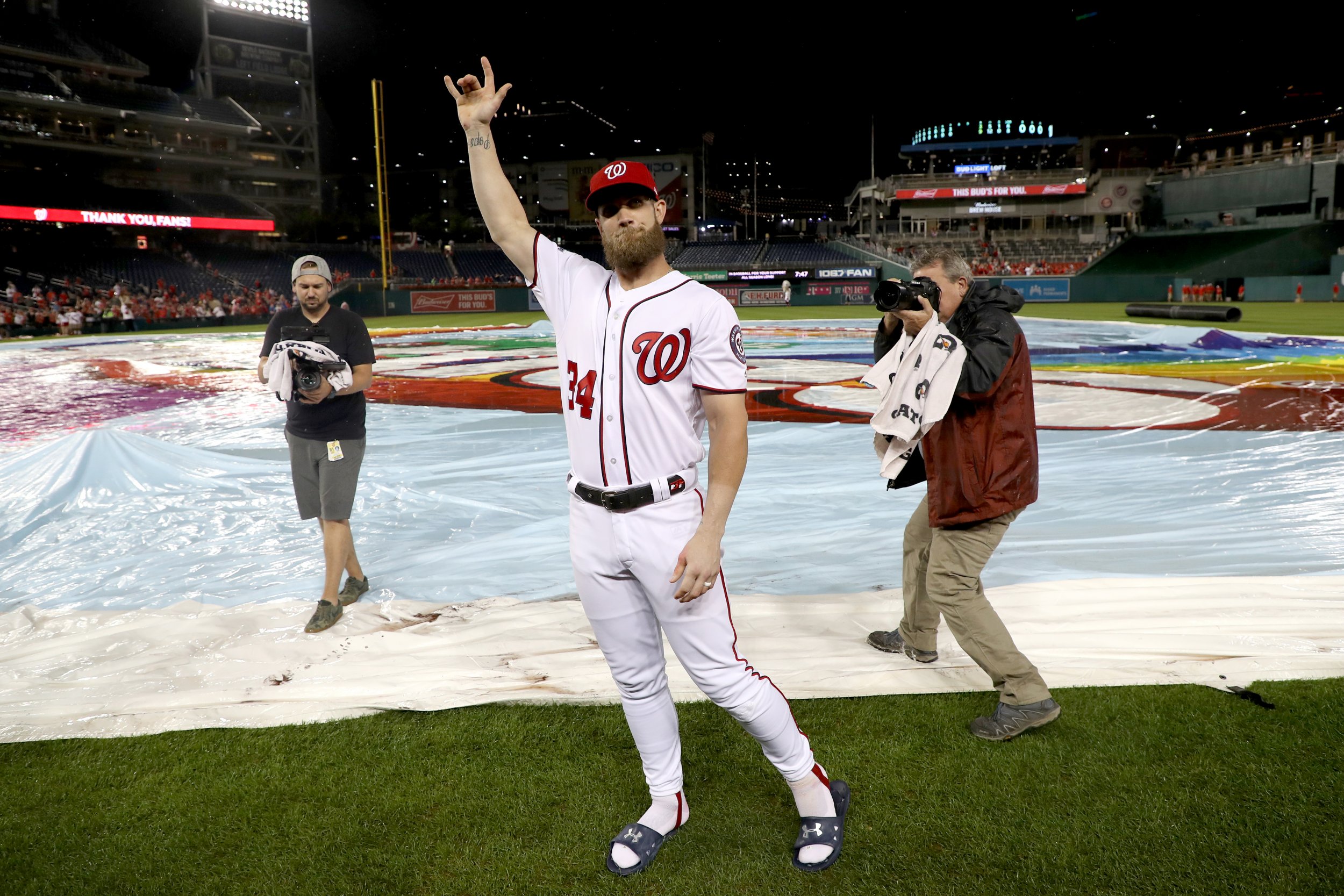 If you think the oddsmakers are onto something, the Philadelphia Phillies could be way, way better next season. The franchise is apparently the favorite to land two prized free-agents: Bryce Harper and Manny Machado.
Landing one of the stars would be a coup. Landing both—although, at that point, Philly would be coughing up a ton of money—would be amazing.
Here are the latest odds on where each player will go, via BetDSI Sportsbook:
Bryce Harper team in Game 1 of 2019 regular season
-Philadelphia Phillies +120
-Los Angeles Dodgers +200
-Washington Nationals +450
-San Francisco Giants +1500
-Chicago White Sox +3500
-Field (Any other team) +450
Manny Machado team in Game 1 of 2019 regular season
-Philadelphia Phillies +220
-New York Yankees +400
-Los Angeles Dodgers +750
-Miami Marlins +1500
-Detroit Tigers +3500
-Field (Any other team) +100
Harper and Machado are both prized stars in their mid-20s, meaning they're likely just now hitting their prime. As a Washington National, Harper won an MVP and appeared in six All-Star Games, while Machado has appeared in four All-Star Games.
The Phillies are expected to be really active in the offseason, whether it be signing major free agents or making trades. General Manager Matt Klentak was asked recently if he'd be willing to hand over a massive contract like the 13-year, $325 million deal signed by Giancarlo Stanton four years ago. It seems possible Harper or Machado would command such a deal.
"You have to take it on a case-by-case basis," Klentak said, via MLB.com. "I was part of the Angels in December 2011, when we did a 10-year contract with Albert Pujols. That was not the only time in baseball history that somebody has signed a contract of that length. Really, you have to take it case by case. It's about the conditions that exist at that moment, both for that franchise and for that player. You know this, I don't like to operate in absolutes. I don't want to say we would never do this or never do that. You have to be open-minded and willing to make adjustments, but there are inherent risks in a contract of that length."