MLB Free Agency Rumors: Latest on Bryce Harper, Yankees Targets, Manny Machado, Phillies Plans and More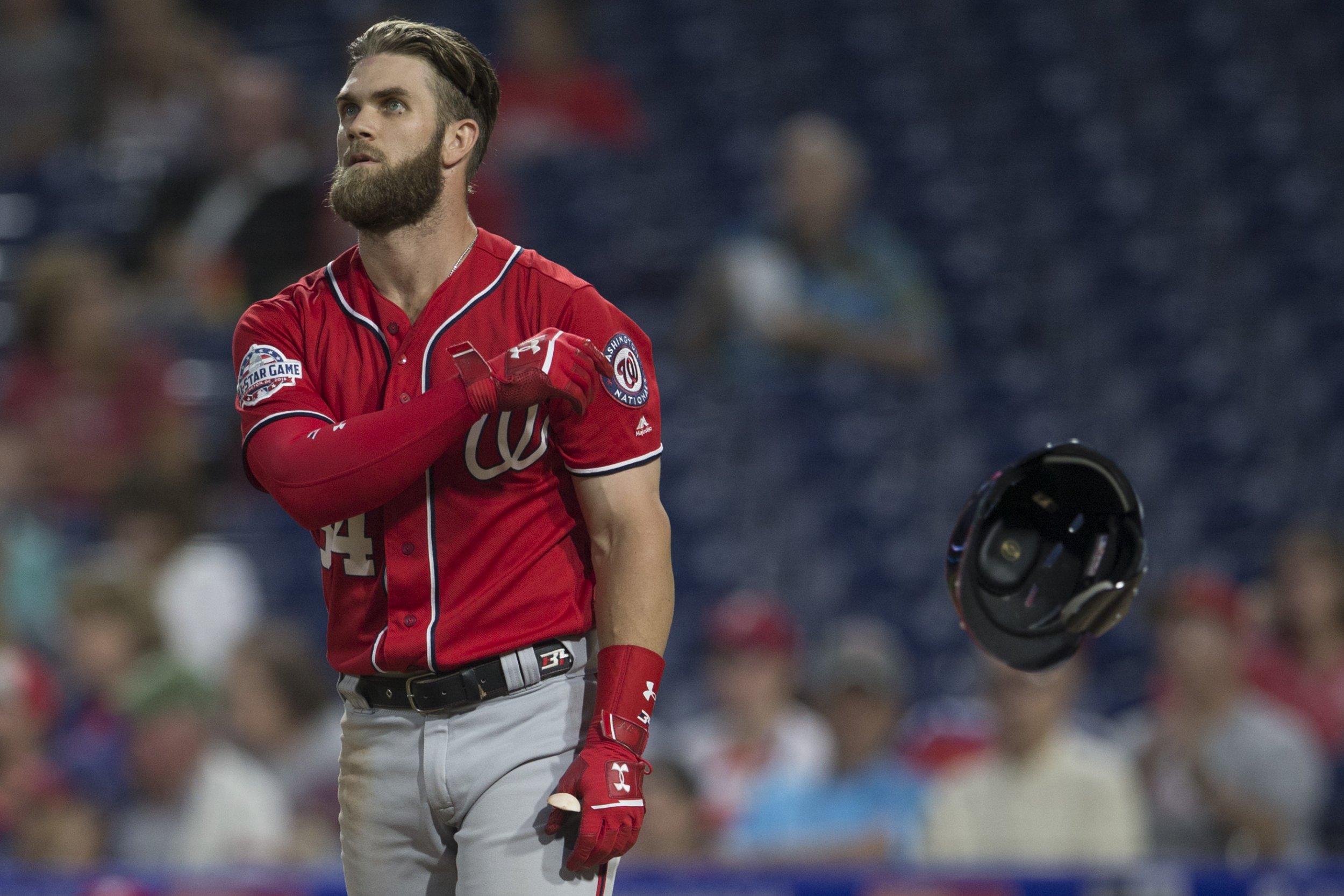 The MLB offseason is heating up and the rumors and reports continue to fly this week.
The New York Yankees already made a major splash on Monday when they dealt for Seattle Mariners ace James Paxton, sending away top prospects, including pitcher Justus Sheffield, the club's No.1 prospect.
"I couldn't be more excited about it," Paxton said about getting dealt to New York, according to ESPN. "It's going to be a fantastic opportunity in New York, always expecting to win, the way I do. I'm looking forward to being a part of a fantastic team."
Paxton is just one of many dominoes to fall throughout the offseason however, as the big free agents are still up for grabs. Here's the latest on what we might see next.
Bryce Harper Rumors
As expected, the star outfielder declined his qualifying offer with the Washington Nationals. What he does now is anybody's guess. MASN's Mark Zuckerman wrote the "Cubs, Dodgers, Phillies, Giants and possibly the Yankees and Cardinals" are expected to be in the mix for Harper. Those are all the usual names that have been floated for Harper.
MLB Network's Jon Morosi reported that internally the Yankees have floated the idea of signing Harper to play first base but felt that it was likely "unrealistic."
Yankee Rumors
Morosi further reported that the Bronx Bombers are interested in free agent pitchers Patrick Corbin and J.A. Happ and that they feel Manny Machado—the other big-name free agent alongside Harper—would be a better fit for their roster than Harper.
Phillies Rumors
Philadelphia have been considered the favorites to land both Harper and Machado by oddsmakers. The franchise could really use a bat, and Harper and Machado would seemingly fit in nicely with their roster.
"We're going into this expecting to spend money,'' Phillies owner John Middleton told USA Today last week. "And maybe even be a little bit stupid about it.''
Aside from the biggest hitters, Morosi reported the Phillies are also interested in Corbin, perhaps the most prized pitcher on the free agent market.
And the Cardinals too?
St. Louis has signaled they might be willing to give out the big bucks for someone like Machado or Harper.
"We could do it, sure. It's about (considering) putting all our eggs in one basket. We have the payroll room," said Cardinals president Bill Dewitt, via Derrick Goold of the St. Louis Post-Dispatch