MLB Free Agency Rumors, Updates: Phillies Sign Andrew McCutchen to 3-Year, $50 Million Contract: Report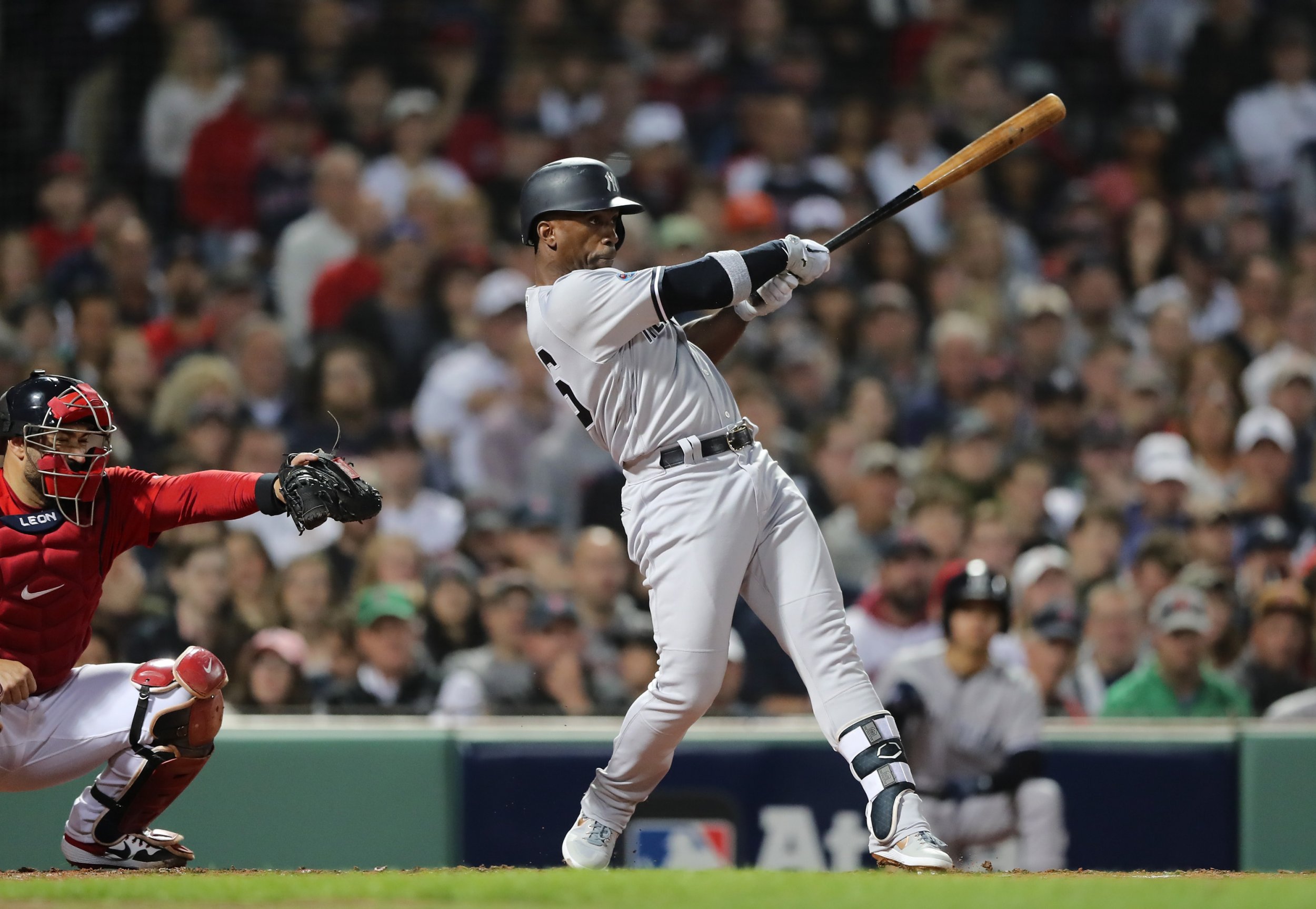 The Philadelphia Phillies have reportedly signed free agent outfielder Andrew McCutchen, according to multiple reports.
McCutchen reportedly agreed to a three-year, $50 million contract, pending a physical, sources confirmed to MLB.com on Tuesday. The 32-year-old was the 2013 National League MVP and is a five-time All-Star.
McCutchen is coming off a season in which he hit for a .255 average with 20 home runs and 65 RBI during 155 games split between the San Francisco Giants and New York Yankees.
McCutchen spent the majority of his career with the Pittsburgh Pirates, which included ending a nearly two-decade long postseason drought in 2013, before being traded to San Francisco for right-hander Kyle Crick, minor league outfielder Bryan Reynolds and cash prior to the 2018 season.
The former All-Star appeared in at least 153 games during each of his last three seasons in Pittsburgh, which included hitting for a .279 average with 28 home runs and 88 RBI in 156 games during his final season. He also recorded a .327 average with 31 home runs and 96 RBI in 2012, as well as .317 with 21 home runs and 84 RBI during his MVP campaign.
McCutchen provided an immediate spark to the Pirates' lineup after debuting on June 4, 2009. He made his first All-Star appearance in 2011, provided a charismatic presence to the organization and emerged as a fan-favorite.
With McCutchen as a franchise player, Pittsburgh made the playoffs three consecutive years between 2013-15, before falling short with a 78-83 record in 2016 and 75-87. However, the Pirates opted to trade him last offseason rather than lose him in free agency after failing to reach an contract extension.
Seven months later, he was traded to the Yankees as the team needed an extra outfielder while slugger Aaron Judge recovered from a wrist injury. The veteran hit for a .253 average with five homers in 25 games for the Yankees after joining the team on Aug. 31. The adition of McCutchen also allowed manager Aaron Boone to use Giancarlo Stanton in the DH slot, which gave the power hitter more opportunities to rest his legs.
The former No. 11 overall pick enters his 11th MLB season with a .287 average, 223 home runs, 790 RBI and 1,183 walks for his career.
Philadelphia is also still reportedly in play for free agent outfielder Bryce Harper, despite signing McCutchen on Tuesday, according to multiple reports.