MLB Free Agency Rumors: Yankees 'Lukewarm' on Manny Machado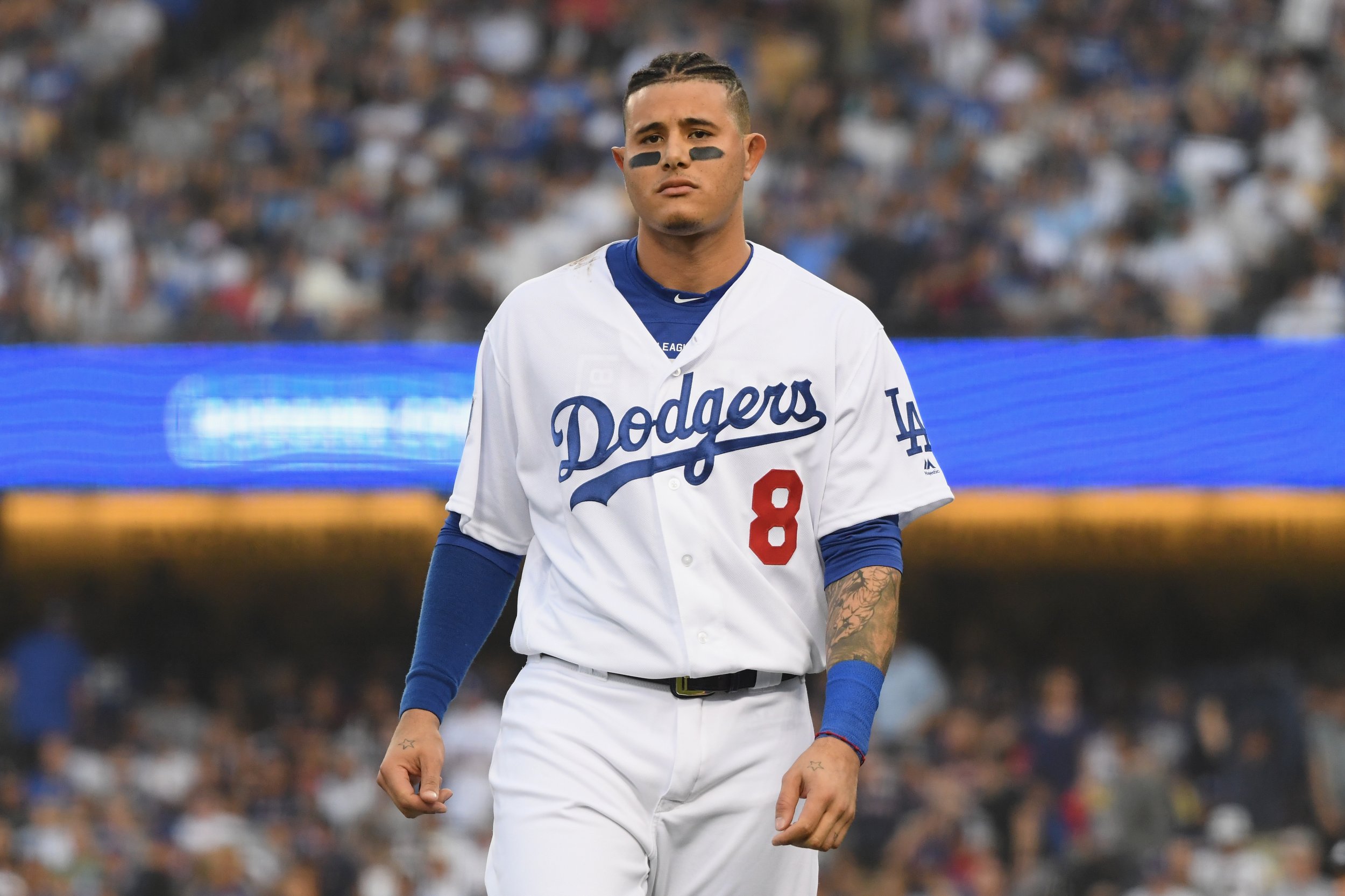 The New York Yankees have reportedly grown "lukewarm" to the concept of signing free-agent infielder Manny Machado following his recent playoff antics.
According to SNY's Andy Martino, the Yankees kept tabs on on Machado throughout the postseason, noting his disinterest in hustling and the growing perception that he's a "dirty player," which has made the organization skeptical about committing to a long-term deal.
Per Martino:
"But as the team watched this postseason, and weighed it against what they already feared about Machado -- that he didn't always run out ground balls, that opponents thought he was a dirty player -- they became even more wary of committing to him for the better part of a decade."
Martino added that the Yankees still intend to monitor interest from other teams in the former All-Star, similar to how they pursued former ace CC Sabathia during free agency 10 years ago, before deciding whether to make a strong offer.
Machado was involved in several controversies during the Dodgers' playoff run this month, which included facing criticism after failing to hustle on a ground ball, to which he responded by saying that he's not "Johnny Hustle."
The 26-year-old also watched what he thought would be a "home run" turn into a long single, stepped on a pair of first basemen while running down the firstbase line and made several questionable slides during the postseason.
Machado also had a lesser-discussed incident in which he threw his bat an an opponent while playing for the Baltimore Orioles in 2014.
Several other teams are reportedly expected to be interested in Machado this offseason, but may also do so with caution. His current team, the Dodgers, have reportedly "seen the warts and blemishes that have been exposed underneath the infielder's wordly talent" and aren't expected to re-sign him this offseason, according to USA Today's Bob Nightengale.
Los Angeles acquired Machado via trade during the All-Star break from the Orioles in exchange for five prospects -- outfielder Yusniel Dias, right-hander Dean Kremer, third baseman Rylan Bannon, right-hander Zach Pop and third baseman Breyvic Valera -- a move many expected to be a "win-now" gamble.
"We viewed Manny Machado as a big difference-maker," Dodgers general manager Farhan Zaidi told ESPN after aquiring the infielder in July.
The Philadelphia Phillies are currently the oddsmakers' favorite to land the former All-Star, although they are also expected to have reservations about the investment, according to CBSSports.
Despite concerns, Machado is coming off another productive season in which he recorded a career-best 146 OPS+, while also hitting 30-plus home runs for the fourth consecutive season.