MLB Moves All-Star Game Out of Atlanta Due to Georgia's New Voting Laws
Major League Baseball announced Friday afternoon that it will no longer hold its annual all-star game in Atlanta this summer after Georgia passed new voting laws that many deem "racist" and "oppressive." The game is scheduled for July 13, and no replacement city has been named yet.
"Over the last week, we have engaged in thoughtful conversations with Clubs, former and current players, the Players Association, and The Players Alliance, among others, to listen to their views. I have decided that the best way to demonstrate our values as a sport is by relocating this year's All-Star Game and MLB Draft," MLB commissioner Rob Manfred said in a statement.
Georgia passed new voting laws last week that include voter ID for absentee ballots, fewer drop boxes and it makes it a crime to bring food and water to voters who wait in lines to cast their ballots.
"Major League Baseball fundamentally supports voting rights for all Americans and opposes restrictions to the ballot box," Manfred continued.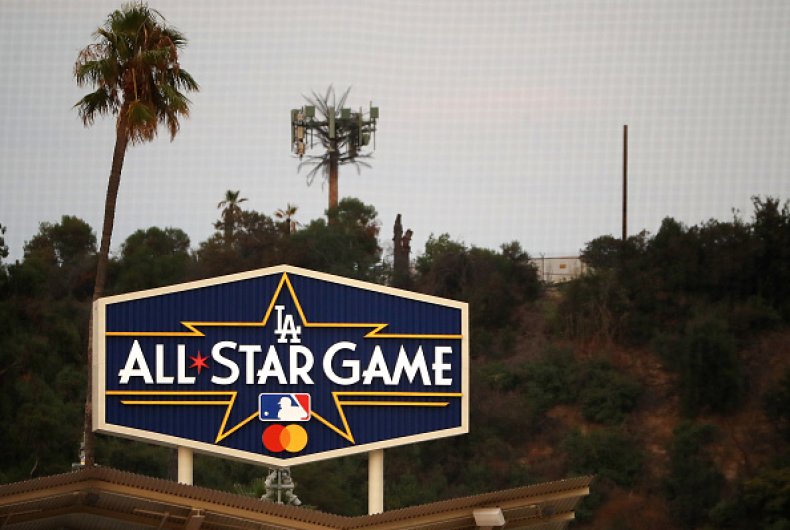 Manfred said that MLB in 2020 became the first professional sports league to join the Civic Alliance, a non-partisan group that helps build a future in the way people participate in shaping the country.
"We proudly used our platform to encourage baseball fans and communities throughout our country to perform their civic duty and actively participate in the voting process. Fair access to voting continues to have our game's unwavering support."
The players association last week said it was open to moving the Midsummer Classic from Atlanta's Truist Park. MLB stated it was still looking for a replacement city this summer.
"We will continue with our plans to celebrate the memory of Hank Aaron during this season's All-Star festivities. In addition, MLB's planned investments to support local communities in Atlanta as part of our All-Star Legacy Projects will move forward. We are finalizing a new host city and details about these events will be announced shortly."
After the voting laws were passed, the National Black Justice Coalition (NBJC), which is a leading Black civil rights group, urged the PGA to pull the Masters Tournament at Augusta National Golf Club. He also encouraged golfers to not play the event.
"Georgia's new law restricting voting access is designed to turn back the clock on civil rights, and return Black and poor and already disenfranchised voters in Georgia to second class citizens," wrote David J. Johns, the NBJC executive director.
When the voting laws passed, former President Donald Trump gave it praise while President Joe Biden called them "un-American."
"They learned from the travesty of the 2020 Presidential Election, which can never be allowed to happen again. Too bad these changes could not have been done sooner," Trump said.
Biden, who won Georgia last November, said the new laws are like "Jim Crow in the 21st century" and called them "un-American."
"This law, like so many others being pursued by Republicans in statehouses across the country is a blatant attack on the Constitution and good conscience," Biden said in a statement.
"If you want any indication that it has nothing to do with fairness, nothing to do with decency, they pass a law saying you can't provide water for people standing in line while they're waiting to vote," Biden told reporters on Friday. "You don't need anything else to know that this is nothing but punitive, designed to keep people from voting. You can't provide water for people about to vote. Give me a break."