MLB, Players Mourn the Sudden Death of Angels Pitcher Tyler Skaggs, 27
The Los Angeles Angels announced that pitcher Tyler Skaggs passed away Monday in Texas, where the team was scheduled to begin a four-game series with the Texas Rangers.
Police in Southlake, Texas, said it responded to a call of an "unconscious male" at a Hilton hotel, and that they arrived to find Skaggs unresponsive. Skaggs died at the scene, according to Southlake Police. They added that foul play is not suspected and the investigation into his death is ongoing. Police said they will release more information as it becomes available.
Skaggs was 27.
"It is with great sorrow that we report Tyler Skaggs passed away earlier today in Texas," the Angels said in a statement. "Tyler has, and always will be, an important part of the Angels Family. Our thoughts and prayers are with his wife, Carli, and his entire family during this devastating time. There are no other details at this time, please keep Tyler's family in your thoughts and prayers."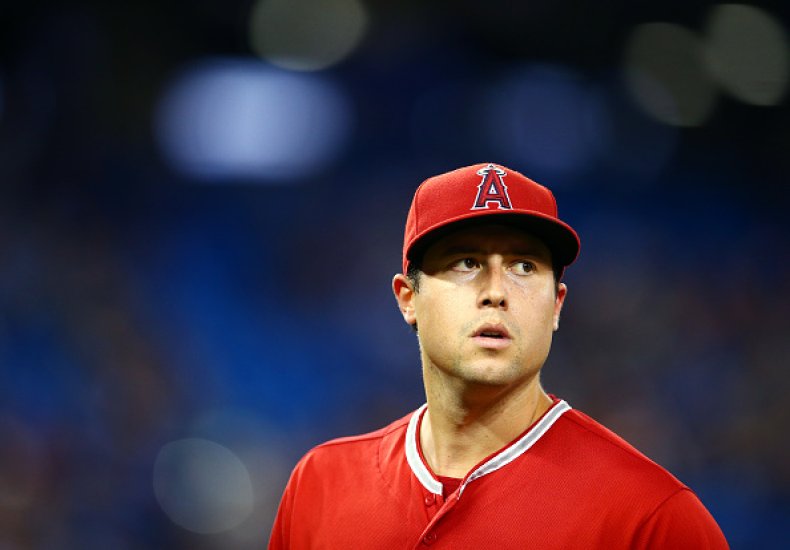 Tony Clark, the executive director for the MLB Players Association, said, "The fraternity of players is stunned and saddened today by the untimely death of Tyler Skaggs."
Skaggs started 83 games as pitcher for the Angels, logging a career 4.41 ERA in 96 total career starts. Skaggs last started on Saturday against the Oakland A's.
The Angels drafted Skaggs with the 40th pick in the first round of the 2009 draft. The Angels traded him to the Arizona Diamondbacks in 2010, and he was eventually traded back to the Angels after the 2013 season.
The Angels game at the Rangers Monday in Arlington has been postponed to an unannounced date.
Here's a short clip of Skaggs throwing his patented curve ball.
Teams, friends, teammates and players both past and present began sharing their thoughts about Skaggs on Monday afternoon as soon as the news was announced.
Trevor Bauer of the Cleveland Indians said "We came up together. We won together. We laughed and celebrated together. Today we all lose and mourn together."
The A's said their entire organization "is deeply saddened by the passing of Tyler Skaggs. We appreciated his determination and demeanor on the field and will miss him as a competitor and friend."