MLB Playoff Schedule: Time, TV Channel, Predictions, Odds, Preview for Cubs vs. Rockies Wildcard Game
After the marathon that is an MLB season, the playoffs are here. Up first in the National League, the Chicago Cubs are slated to host the Colorado Rockies on Tuesday in a winner-advances Wild Card matchup.
In other words, it's now or never.
The Cubs are already coming off a disappointing end to the regular season. After 162 games, the Chicago club was tied with the Milwaukee Brewers for the NL Central title. The Cubs lost a one-game tiebreaker on Monday night. The team's bats have slumped at precisely the worst time.
"Baseball is a hard game," third baseman Kris Bryant told ESPN. "Sometimes you're not going to hit the ball on the barrel. Some of the best hitters find ways to get hits when they don't hit it on the barrel."
Manager Joe Maddon suggested to ESPN that the cold streak was a bit confounding. "I can't give you a solid reason. We need to find it, quickly," he said.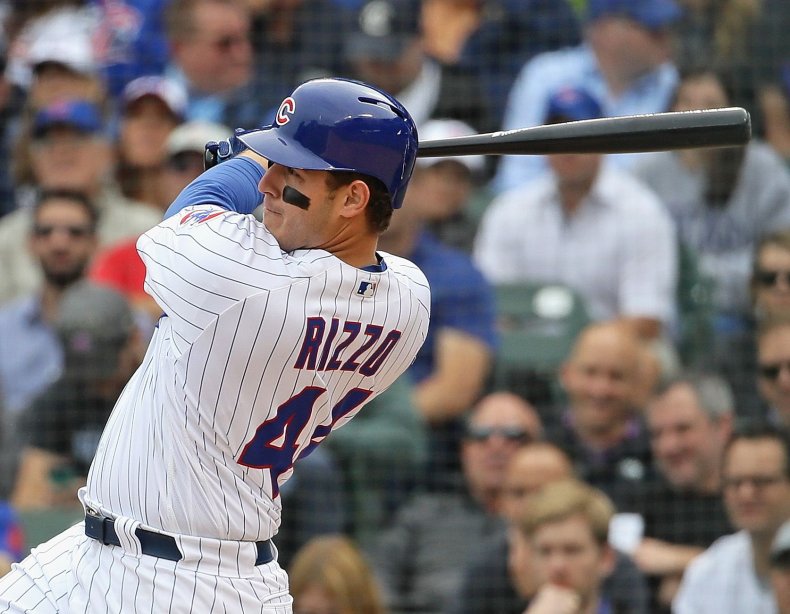 The Cubs are set to give Jon Lester the start, while Colorado is going with Kyle Freeland. The Rockies suffered the same heartbreak as the Cubs to get into this position, having fallen to the Los Angeles Dodgers in an NL West tiebreaker.
Manager Bud Black expressed confidence that his squad would get it done when it mattered.
"Excited about it," Black told ESPN. "It's going to be a great environment tomorrow at Wrigley. Their manager and I go way back. This team enjoys playing on the big stage.''
Here's everything else you need to know for the game on Tuesday.
Start time: 8:05 p.m. ET
TV channel: ESPN
Live stream: WatchESPN
Odds: The Cubs are considered the favorites at -140, while the Rockies line was set at +120, according to Odds Shark.
Predictions: ESPN's Tim Kurkjian wote about the reasons he thought the Cubs would pull it off. Bleacher Report's Paul Kasabian also picked the Cubs. USA Today's Gabe Lacques picked Colorado. Four of six Yahoo experts picked the Cubs.