MLB Playoffs: Atlanta Braves vs. Los Angeles Dodgers Game 2 Predictions, Live Stream, Preview, Odds
So far, so good for the Los Angeles Dodgers.
First they won a one-game tiebreaker over the Colorado Rockies to win their sixth straight NL West title. Then they won Game 1 of their National League Division Series matchup against the Atlanta Braves.
The next goal? Beating the Braves again on Friday night to take a commanding two-games-to-zero lead in a five-game series.
L.A. surprised some observers by pitching Hyun-Jin Ryu in the Game 1 win, which means ace Clayton Kershaw will take the mound on Friday. Kershaw himself wondered why he hadn't gotten the nod in Game 1 and wasn't sure if the extra rest would help or not on Friday.
"I don't know," Kershaw said about the surplus time off to the Los Angeles Times. "I'll let you know tomorrow.… I think this year I've pitched with an extra day a lot more than in years past. I mean, not necessarily by choice, not that I wanted to do it. But it's kind of the way it was designed. We have more off days now during the season so it kind of worked out that way. But I think I probably would have been fine either way."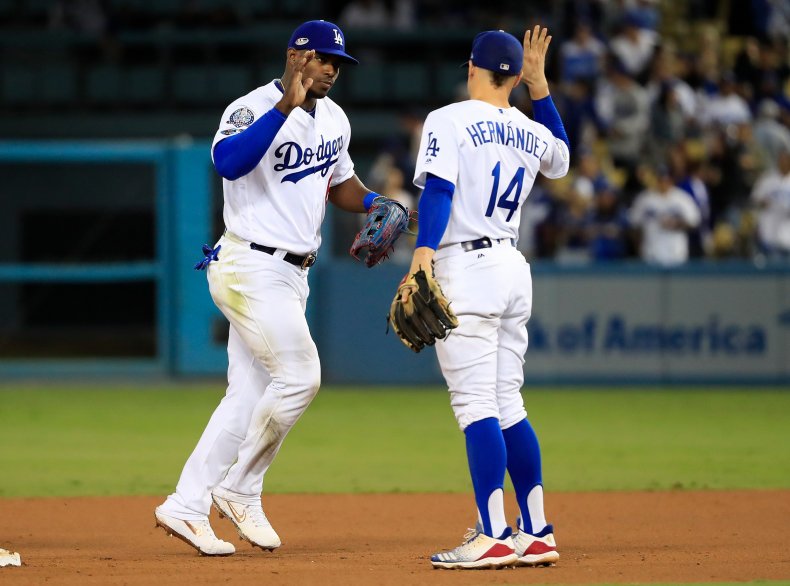 The Dodgers rolled past the Braves, 6-0, in Game 1. Atlanta has a tough task ahead of them.
"This was a big game here, because you lose this game, now you have to beat them three out of four, and that's a tough chore," Braves manager Brian Snitker said, via the Atlanta Journal-Constitution.
The Braves are set to start Anibal Sanchez in Game 2. He went 7-6 with a 2.83 ERA on the year.
"To get here, it's a golden opportunity for me," Sanchez said told the Journal-Constitution. "I feel so blessed to be here."
Here's everything you need to know to watch the game on Friday as well as gambling info.
Start time: 9:37 p.m. ET
TV channel: FS1
Live stream: fuboTV (free trial available) or Fox Sports Go
Odds: Dodgers -240, Braves +190, via Odds Shark
Predictions: Five of six CBS Sports experts picked the Dodgers to win the series. Data-focused website FiveThirtyEight gave L.A. a 67 percent chance of winning Game 2.