MLB Playoffs 2017: Meet 12 Sluggers and Hurlers Who Will Most Impact the 4 Division Series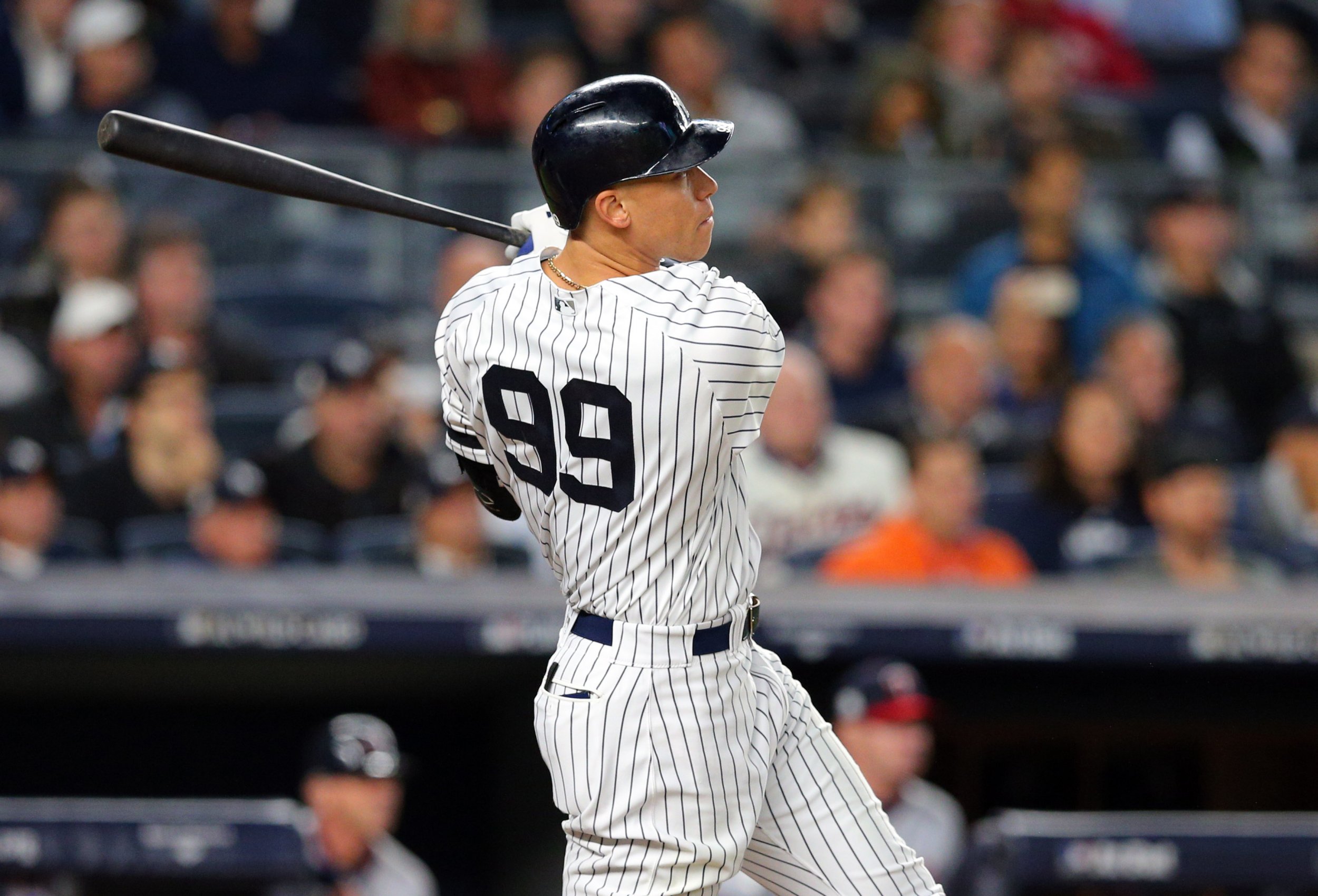 For the first and only time this postseason, Major League Baseball presents four playoff games in one day on Friday. A double doubleheader of sorts. To help you prepare for the four divisional series (Boston Red Sox–Houston Astros and New York Yankees–Cleveland Indians in the American League, and Chicago Cubs-Washington Nationals and Arizona Diamondbacks-Los Angeles Dodgers in the National League), we present a diamond dozen: 12 players who will most impact the outcomes of these four matchups.
Predictions? We like the Astros and Indians to advance in the AL and the Nationals and Diamondbacks to move forward in the senior circuit.
Jose Altuve, 2B, Houston Astros
The 5-foot-6 inch Altuve smote three home runs in Thursday's Game 1 victory against the Boston Red Sox. He will likely be the shortest Most Valuable Player in baseball since 1952, when Bobby Shantz, also 5 feet, 6 inches, of the Philadelphia Athletics, won the award.
Justin Verlander, P, Houston Astros
How does the 2011 Cy Young winner, who arrived in Houston in August via trade from the Detroit Tigers, like his new clubhouse? Verlander is 6-0, including Thursday's Game 1 win, with a 1.35 ERA.
Mookie Betts, RF, Boston Red Sox
The team leader in home runs (24), RBI (102) and stolen bases (26) would love to celebrate his 25th birthday (a day early) on Friday by evening up the series before it returns to Fenway Park.
Aaron Judge, RF, New York Yankees
Baseball's most celebrated rookie led the American League in home runs (52) and strikeouts (208) this season. In Thursday's Game 1 in Cleveland, the 6-foot-7-inch slugger only increased the latter stat, whiffing four times.
Corey Kluber, P, Cleveland Indians
The Tribe's ace is the American League's presumptive Cy Young winner (it would be his second), as he led the AL in wins (18), ERA (2.25) and WHIP (.869).
Andrew Miller, P, Cleveland Indians
In 21 career postseason innings (excluding last year's World Series), the 6-foot-7-inch southpaw reliever has yet to allow a run. As fans of both the Indians and Major League know, Miller is about as far from Ricky "Wild Thing" Vaughn as you get.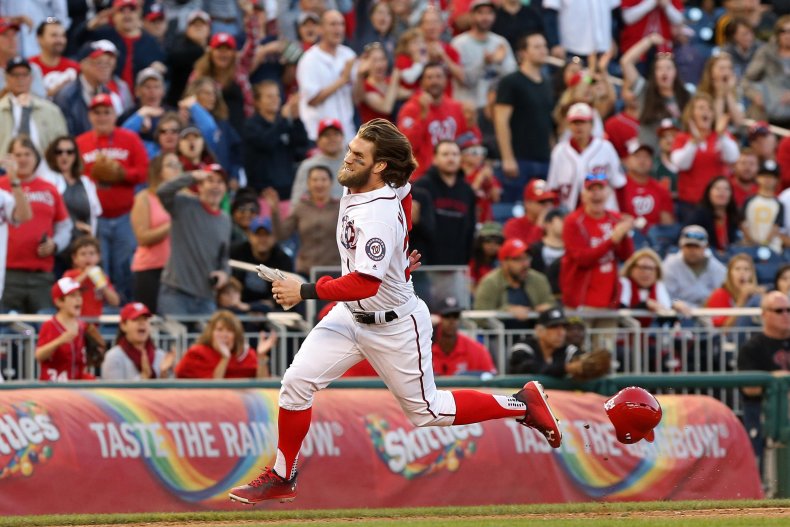 Bryce Harper, RF, Washington Nationals
The Nationals have yet to win a postseason series in three tries since the wild-maned slugger became the bedrock of their lineup. Harper missed most of August and September with a knee injury after slipping on a wet first base while legging out a hit.
Max Scherzer, P, Washington Nationals
The two-time Cy Young winner tweaked his hamstring in his last start, but he should be on the mound for either Game 2 or 3. Another former Tiger, Scherzer has led the National League in strikeouts and WHIP each of the last two seasons.
Anthony Rizzo, 1B, Chicago Cubs
Overshadowed by his former Rookie of the Year and MVP teammate Kris Bryant, Rizzo led the reigning world champions in home runs (32) and RBI (109).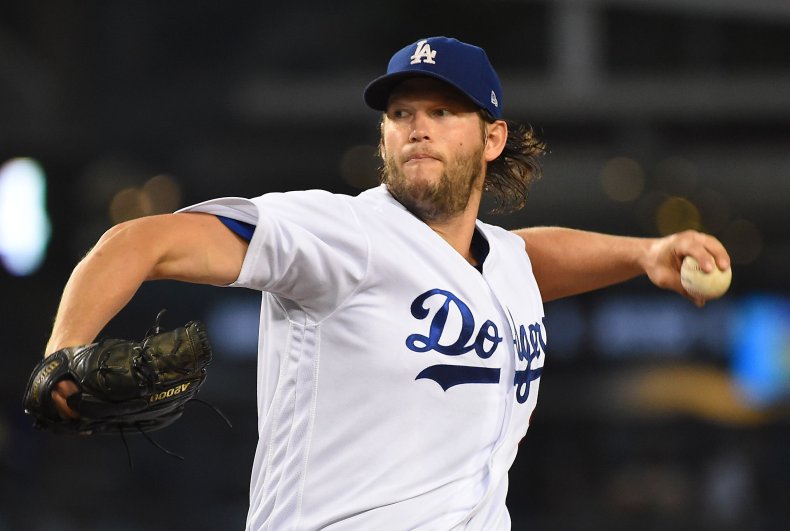 Clayton Kershaw, P, Los Angeles Dodgers
The most dominant hurler since Sandy Koufax, if not World War II, in the regular season, Kershaw has been abysmal in October. How does a three-time (and possibly soon four-time) Cy Young winner with a career 2.36 ERA have a 4-7 record in the playoffs with a 4.55 ERA?
Cody Bellinger, 1B, Los Angeles Dodgers
The Dodgers embarked on a 56-11 tear in June, July and August, and the precocious slugger was the fulcrum behind that machine. Just 22 years old, Bellinger set an NL rookie record with 39 home runs.
J.D. Martinez, RF, Arizona Diamondbacks
Since being traded from Detroit at the advent of August, Martinez has crushed 29 home runs in only 65 games. The Dodgers remember well the four home-run game he had against them on Labor Day in a 13-0 rout.