MLB Playoffs Schedule: Dates, TV Channel, Live Stream for Wild Card Series
The MLB regular season may have been a 60-game sprint as opposed to the traditional 162-game marathon, but there will be more baseball than usual for fans to sink their collective teeth in during the playoffs.
The expanded and revamped postseason begins on Tuesday, with a field consisting of 16 teams as opposed to the usual 10, with the brand new Wild Card Series replacing the one-off Wild Card game and no byes for any of the teams that have qualified for the playoffs.
Here's all you need to know as the race for the World Series begins this week.
When does the MLB postseason start?
The MLB playoffs begin on Tuesday, September 29, with the opening game of the four American League Wild Card Series. The openers for the four National League Wild Card series are scheduled for Wednesday, along with Game 2 for each of the AL Wild Card Series. Game 2 of the NL Wild Card Series are scheduled for Thursday together with eventual series deciders for the AL WIld Card Series, while Game 3 of the NL Wild Card, if required, will be played on Friday.
Where to watch the MLB postseason
Seven of the Wild Card Series will be broadcast exclusively by ESPN, except for the matchup between the Tampa Bay Rays and the Toronto Blue Jays, which will be televised exclusively by TBS. Live stream will be available via WatchESPN and ESPN and TBS' digital platforms, as well as via fuboTV.
American League Wild Card Series schedule (All times ET, *denotes if necessary)
No. 1 Tampa Bay Rays vs. No. 8 Toronto Blue Jays
Game 1—Blue Jays @ Rays: Tuesday, September 29—5 p.m., TBS
Game 2—Blue Jays @ Rays: Wednesday, September 30—4 p.m., TBS
Game 3*—Blue Jays @ Rays: Thursday, October 1—TBD, TBS
No. 2 Oakland Athletics vs. No. 7 Chicago White Sox
Game 1—White Sox @ Athletics: Tuesday, September 29—3 p.m., ESPN
Game 2—White Sox @ Athletics: Wednesday, September 30—3 p.m., ESPN
Game 3*—White Sox @ Athletics: Thursday, October 1—TBD, ESPN network
No. 3 Minnesota Twins vs. No. 6 Houston Astros
Game 1—Astros @ Twins: Tuesday, September 29—2 p.m., ABC
Game 2—Astros @ Twins: Wednesday, September 30—1 p.m., ESPN2
Game 3*—Astros @ Twins: Thursday, October 1—TBD, ESPN network
No. 4 Cleveland Indians vs. No. 5 New York Yankees
Game 1—Yankees @ Indians: Tuesday, September 29—7 p.m., ESPN
Game 2—Yankees @ Indians: Wednesday, September 30—7 p.m., ESPN
Game 3*—Yankees @ Indians: Thursday, October 1—TBD, ESPN network
National League Wild Card Series schedule (All times ET, *denotes if necessary)
No. 1 Los Angeles Dodgers vs. No. 8 Milwaukee Brewers
Game 1—Brewers @ Dodgers: Wednesday, September 30—7 p.m., ESPN
Game 2—Brewers @ Dodgers: Thursday, October 1—TBD., ESPN network
Game 3*—Brewers @ Dodgers: Friday, October 2—TBD, ESPN network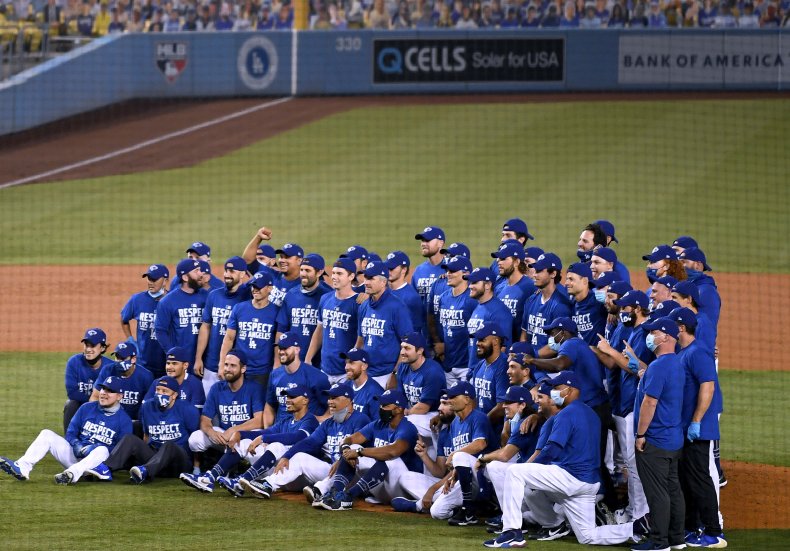 No. 2 Atlanta Braves vs. No. 7 Cincinnati Reds
Game 1—Reds @ Braves: Wednesday, September 30—12 p.m., ESPN
Game 2—Reds @ Braves: Thursday, October 1—TBD., ESPN network
Game 3*—Reds @ Braves: Friday, October 2—TBD, ESPN network
No. 3 Chicago Cubs vs. No. 6 Miami Marlins
Game 1—Marlins @ Cubs: Wednesday, September 30—2 p.m., ABC
Game 2—Marlins @ Cubs: Thursday, October 1—TBD., ESPN network
Game 3*—Marlins @ Cubs: Friday, October 2—TBD, ESPN network
No. 4 San Diego Padres vs. No. 5 St. Louis Cardinals
Game 1—Cardinals @ Padres: Wednesday, September 30—5 p.m., ESPN2
Game 2—Cardinals @ Padres: Thursday, October 1—TBD., ESPN network
Game 3*—Cardinals @ Padres: Friday, October 2—TBD, ESPN network